Posted in: Collectibles, Hot Toys | Tagged: dc comics, hot toys, wonder woman
---
Live-Action Wonder Woman Gets a Comic Book Makeover with Hot Toys
Hot Toys is blending popular comic book and live action movie representations together with new 1/6 figures like Wonder Woman 
---
Two worlds are coming together as Hot Toys has debuted some new DC Comics figures that help celebrate the 100th Anniversary of WB. These figures blend the comic books and live-action films to life, and Wonder Woman has arrived. This 1/6 scale release features the lovely Gal Gadot from her iconic role as Wonder Woman in the DC Universe. She is beautifully sculpted but features a newly updated deco inspired by the DC Comics classic heroine colors. Princess Diana comes in at 11.5″ tall, will feature 17 points of articulation, and comes with her signature accessories. The Lasso of Truth, sword, shield, swappable hand, and diorama base will be included. A figure like this is remarkable to see, and hopefully, Hot Toys will release more figures like this in the future. Wonder Woman will be limited to only 1,500 pieces, will be a Hot Toys Exclusive, and pre-orders will arrive June 9, 2023 at 2 PM PT right here.
Wonder Woman Comes to Life with New Hot Toys Figure
"So long as there is hope, there can be victory!" – Wonder Woman. Beautiful as Aphrodite, wise as Athena, swifter than Hermes, and stronger than Hercules, Princess Diana of Themyscira fights for peace in Man's World. She has come to represent the possibility and potential of life without war, hate or violence, and she is a beacon of hope to all who find themselves in need. Wonder Woman stands as an equal among the most powerful super heroes, with a sense of purpose to protect the world from injustice in all forms. To celebrate Warner Bros' remarkable achievements in the past century, Hot Toys proudly presents a Wonder Woman the heroine as 1/6th scale collectible figure showcases exquisite craftsmanship through wool material hair implantation. It's an exclusive figure available with limited quantity of 1,500 units only in selected markets."
"The highly-detailed figure is crafted based on the appearance of Wonder Woman in classic comic page, features a head sculpt with implanted dark brown hair with wool fiber, a specialized body in silicone material with enhanced waist articulation. From her detachable tiara, interchangeable "Bracelets of Submissions" to the iconic armored red chest plate and blue gladiator's skirt with gold accent all displayed the most meticulous attention to detail. Beautifully recreated of her signature weapons such as the engraved sword, shield, "Lasso of Truth", as well as a specially designed circular figure stand and character backdrop. DC fans, don't miss the opportunity to add this iconic Wonder Woman figure to your superhero collection!"
The 1/6th scale Wonder Woman Collectible Figure specially features:
Authentic and detailed likeness of Wonder Woman in comics
One (1) newly painted head sculpt with detachable tiara headband
Long curly dark brown hair implantation (wool material)
Body with over 17 points of articulations with silicone material made body
Enhanced articulations on waist which allow flexible movement
Approximately 29 cm tall
Six (6) pieces of interchangeable hands including:
One (1) pair of fists
One (1) sword holding right hand
One (1) relax right hand
One (1) shield holding left hand
One (1) left hand for holding Lasso of Truth
Each piece of head sculpt is specially hand-painted
Available in the limited quantity of 1,500 units in selected markets
Costume:
One (1) finely tailored red, blue and gold colored Wonder Woman armor completed with metallic painting around chest and waist
One (1) brown colored genuine leather cross body strap
One (1) pair of silver colored Bracelets of Submission
One (1) pair of translucent orange colored Bracelets of Submission
One (1) pair of red and gold colored boots with weathering effects
Weapons:
One (1) engraved sword
One (1) shield
One (1) piece of bendable gold colored rope (Lasso of Truth) (attachable to the figure)
Accessories:
One (1) gold colored spherical sword base
One (1) character backdrop
Specially designed circular figure stand
---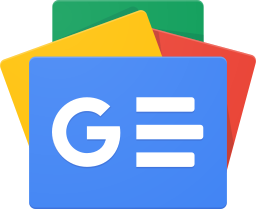 Stay up-to-date and support the site by following Bleeding Cool on Google News today!