New Marvel Legends 80th Anniversary Figures Glam Shots
Marvel is celebrating its 80th anniversary this year, and to help celebrate Hasbro will have a new line of Marvel Legends figures in stores. Much like last year's MCU 10th anniversary packs, these packs will feature the most iconic heroes in their most iconic looks in special packaging. These are the figures that were revealed in February at New York Toy Fair, and I was blown away by them at the Hasbro presentation.
The big three Avengers- Captain America, Thor, and Iron Man will get new individual releases, packed with extra swappable heads and hands. That Iron Man especially has the potential to be the best Iron Man we have ever gotten in the Marvel Legends line, it really does look incredible.
Two-packs will also be available, including an awesome looking Hulk/Wolverine pack based off their first fight and Logan's first appearance in Incredible Hulk #181. That Hulk figure was utterly amazing in person, just a towering figure that like Iron Man above, should become the definitive Hulk Marvel Legends figure. Also being snuck into this line is a two-pack from Thor: Ragnarok featuring The Grandmaster and Korg.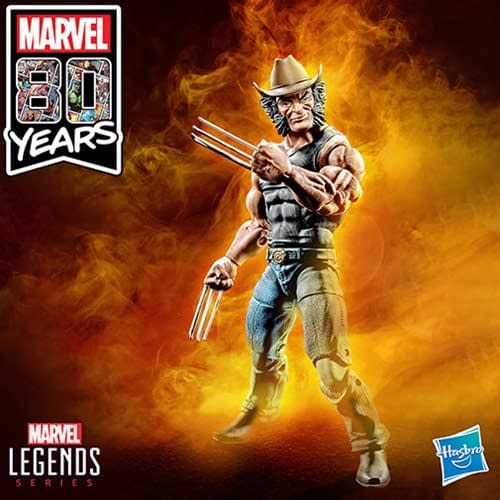 Revealed over the weekend and up for order right now is yet another Marvel Legends version of Wolverine, this one Cowboy Logan. This makes…at least 6 versions of Logan in two years. It may be more, but off the top of my head its six. Maybe pump the brakes a little there Hasbro.
From Toy Fair, we also know more of these are coming. A Juggernaut/Colossus two-pack, an Iron Spider/Iron Man Infinity War two-pack, Cap and Peggy Carter two-pack, Ghost and Luis two-pack from Ant-Man and The Wasp, and an Executioner/Hela two-pack from Ragnarok are all on the way as well. This line will debut in the fall.