Nier Automata YoRHa 2B Gets Her Own Figure from Bring Arts (Recap)
Nier Automata was a kickass game with a very interesting mythos. The world of AI Robots and guardians could be just around the corner but let's hope not. This time we are looking at a robot but an action figure as the beautiful YoRHa No. 2 Type B also know as 2B arrives. Bring Arts is releasing an amazing figure that any fan of the series needs to own. 2B comes with four weapons, three different head portraits, and other accessories that are a great addition. The detail on this figure is quite dynamic and they put a lot of time into this figure. This figure is already available now but will be leaving places like Previews. this means stores won't be able to order her anymore so you don't want to wait around to get yours because they could be out of stock before you know it.
The Nier Automata 2B Figure is priced at $79.99. Orders are live and you can find them located here still. I hope to see more companion pieces come out of this franchise in the future though. The detail is exquisite and if you're a fan of the series like me then it's a must have for your collection.
"Everything that lives is designed to end. We are perpetually trapped in a never-ending spiral of life and death.'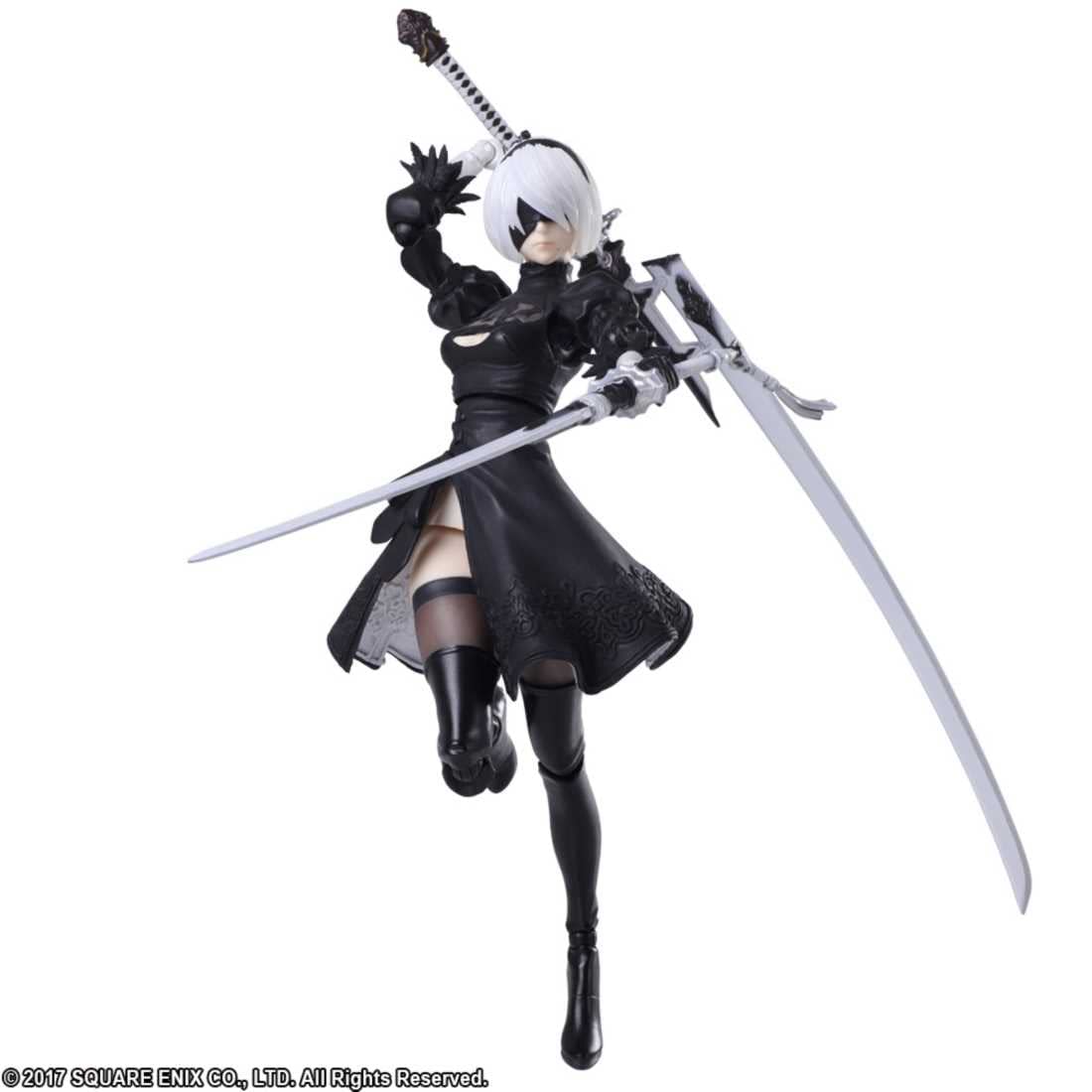 NIER AUTOMATA BRING ARTS 2B YORHA NO 2 TYPE B 2.0 Action figure $79.99
From Square Enix. YoRHa No.2 Type B (commonly known as 2B), the all-purpose combat model who is sent into the fray by humankind to regain Earth, is now available as a Bring Arts figure with a completely new mold. This new figure recreates the in-game 3D model more accurately than ever before. This figure recreates the cool demeanor of 2B with details such as the paint application that brings a premium feel by adjusting the gloss, the embroidery on her costume, and beautifully translucent white hair.
The figure also comes with a variety of accessories including four weapons: Virtuous Contract, the Virtuous Treaty, Cruel Arrogance, and Cruel Lament; three head sculpts; seven hand parts; an articulate pod; a black box; and a post-self-destruct torso. This figure provides has even greater ability to recreate various scenes from the game!