Overwatch has definitely gained a lot of traction over the years since his release. When my favorite thing about Overwatch is the rich history that Blizzard puts into the game. All these characters have a meeting backstories whether it's heroism or betrayal and it just fits perfectly. So when new figures come out I always love diving deeper into it seems there are any new hints at these characters' mysterious pasts. This one we are getting a Nendoroid figure from Good Smile Company based on everyone's deadly mercenary Reaper. Reaper will be coming in his classic skin edition which tells me that there could be other skins from Overwatch coming on later down the line. He comes with a poseable display stand and his iconic double blasters. It does look like we will get some blaster effects with this figure to add that extra explosive feel to it. Overwatch Reaper will also be coming with an interchangeable robe one being more translucent as if he is using his powers. Detail for this figure is quite unique in the miniature style that can really make any office space really pop. Overwatch is a rich I am filled with amazing characters in this character keeps the game alive and it's perfect for any Reaper players out there.
The Nendoroid Overwatch Reaper Classic Skin Edition Figure from Good Smile Company is priced at roughly $48 after conversion. He is set to release in May 2020 pre-orders for him are already live and you can find them located here. Don't forget to check out some of the other Nendoroid figures already available from Good Smile Company like Lucio, Ashe, McCree, Soldier 76 and more.
"That which doesn't kill you… makes you stronger."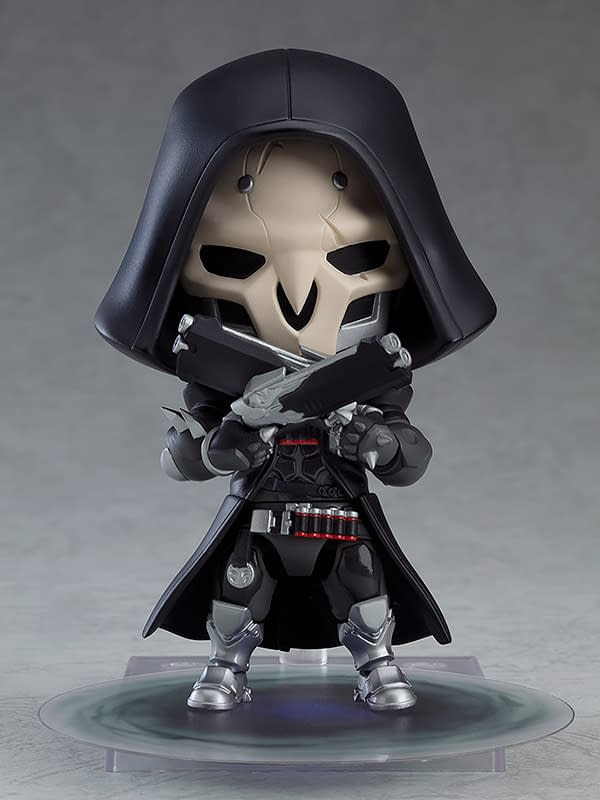 Nendoroid Reaper: Classic Skin Edition
Release Date 2020/05
"The reckoning draws near…"
From the globally popular multiplayer team-based shooter Overwatch® comes the 15th Nendoroid in the series – Reaper! His Classic Skin outfit has been faithfully recreated down to the scars in his mask!
Nendoroid Reaper boasts full articulation down to the ends of his coat, allowing for lots of dynamic poses. Bring any scene to life by posing Reaper with his Hellfire Shotguns and the included translucent effect parts. You can display him in his heroic victory pose, or add the effect sheet to show him using Shadow Step.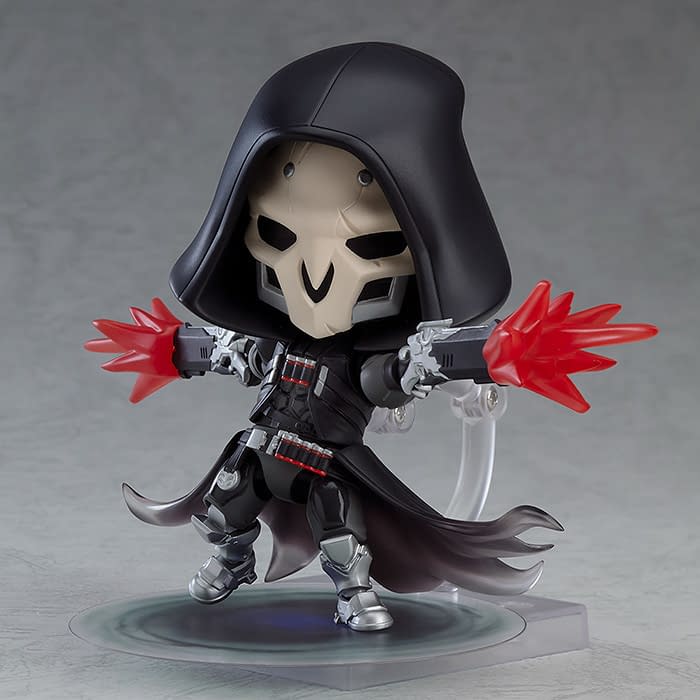 An additional set of coattails are also included to give Reaper his ghostly appearance when using his Wraith or Death Blossom abilities. Be sure to add him to your collection and display him with the previously announced heroes in the Overwatch® Nendoroid series!
Enjoyed this article? Share it!