Predator collectibles are not slowing down and I can't complain about it. Predator is such an amazing character to create and display. One of the best figures out there is from NECA's line. They have created so many different versions of this iconic character over there years you think it is not possible to create more. Well, you would be wrong as we were teased with one of NECA's next Predator figures. We are greeted with a nice image of an upcoming Fugitive Predator figure. This one has a purple and black paint scheme and even better he has a light up mask feature. The paint deco is pretty unique and I can't wait till we get more pictures of him was that black and purple give him a very eerie look. The added light-up mask is another great touch as it gives a little more realistic feel to the figure and would make great picture opportunities. We will update you once this figure goes live for pre-orders or when more pictures come out.
Check out the teaser image below!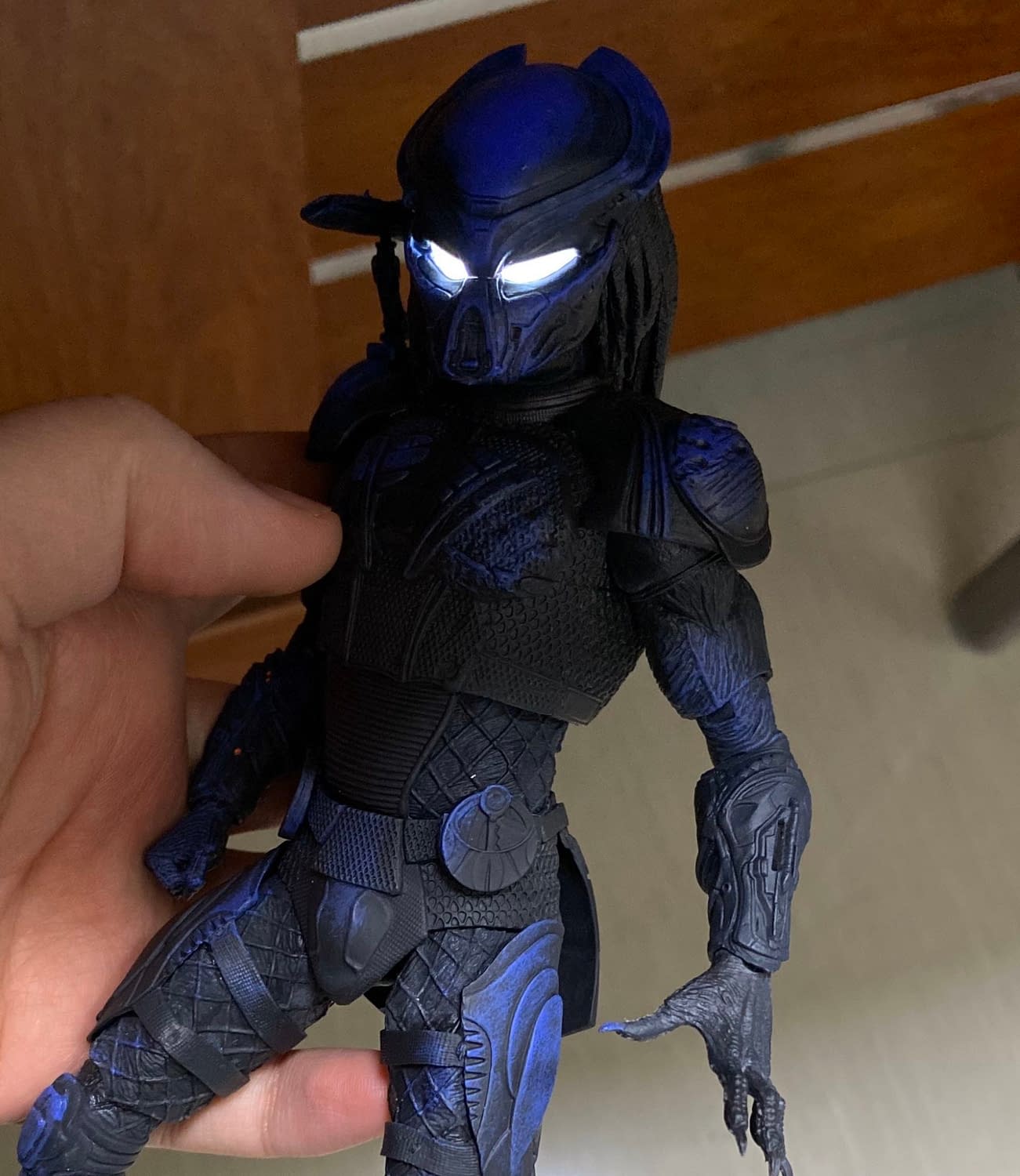 On top of that NECA also released a Predator Visual Guide with all of their released figures. We do get a special look at one of the other upcoming figures too; The Alpha Predator! This figure is almost like a combination between a witch doctor and the Predator. The detail on his figure is quite remarkable and is a worthy collectible for any collection. You can download your own figure visual guide here.
I'll bleed when I'm dead.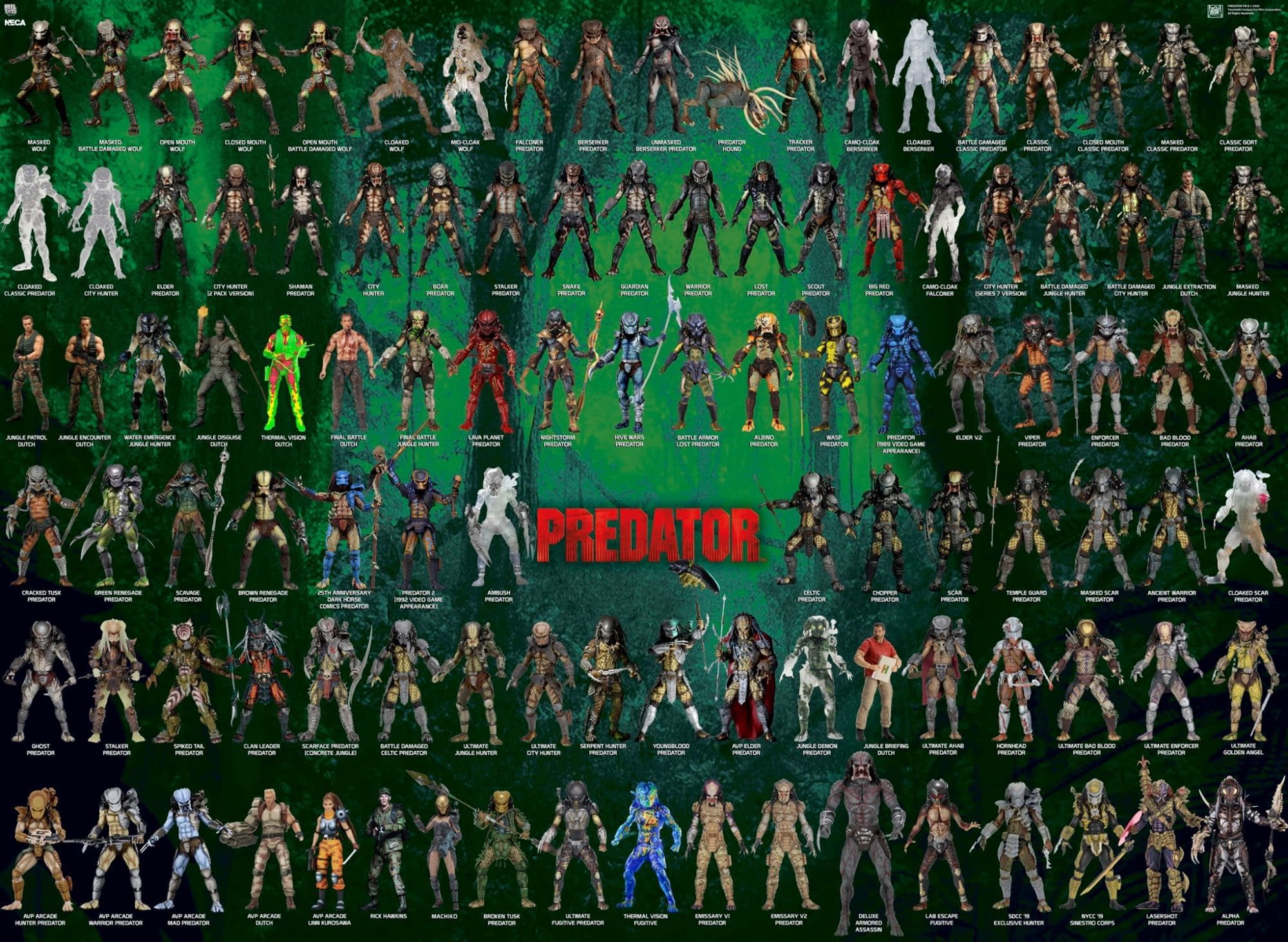 Predator Action Figure Visual Guide
We have the updated visual guides for our Predator​ 7″ Scale Action Figures! You can choose from 2 different versions of the guide, both showing all figures we have released/announced to date, and one including the updated gallery of card backer art. It's available as an extra-large, 300 dpi JPG.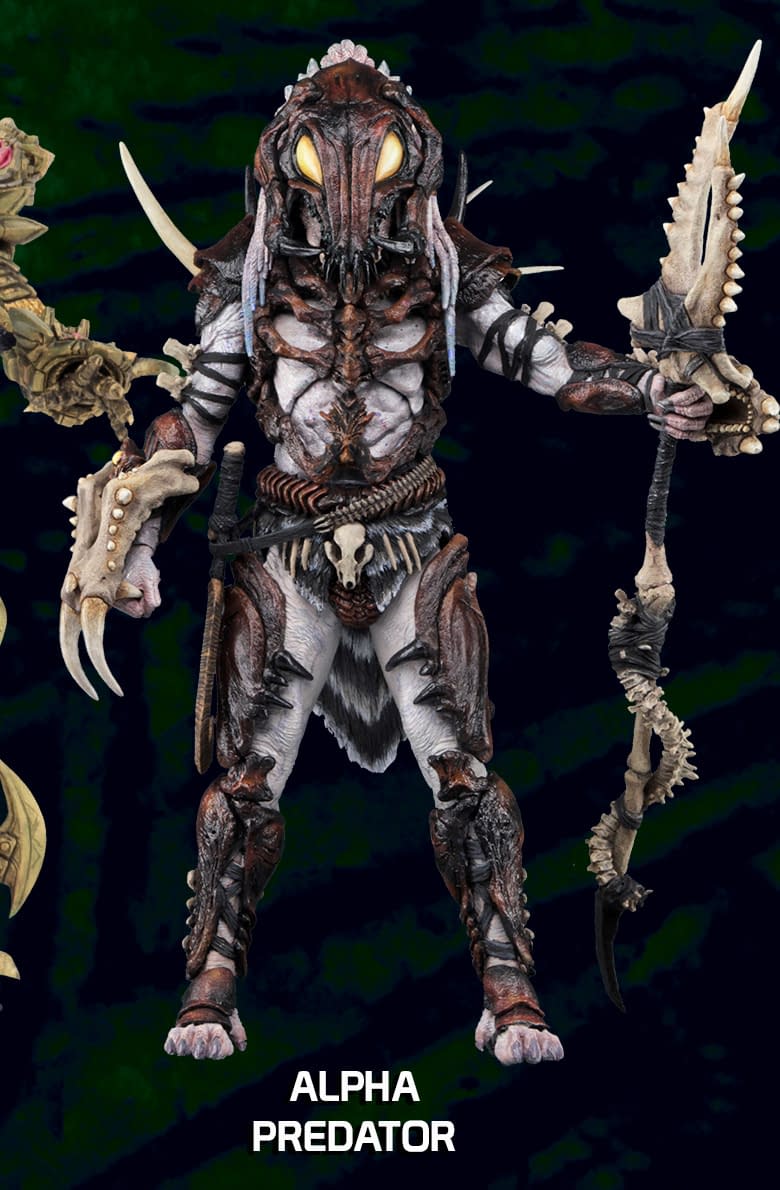 Enjoyed this article? Share it!