Proxima Midnight finally got her time on the big screen with the epic grand Avengers conclusion. I was honestly more of a fan of her appearance from the comic book. That is the issue with bringing comic books to life, you have to incorporate the idea of realism in the work. Her horns were shortened and more realistic than her original appearance but the newer updated details on her are quite nice. Iron Studios is bringing Proxima Midnight and The Black Order to life with their newest wave of Avengers: Endgame statue. Proxima Midnight gets her close up with this statue and it is nice to see The Balck Order come to life finally. She sports a white and black outfit with her spear in hand. Of all the statues released from the Order, this is the one that isn't the best made. It looks more like something that should cost cheaper when we can hold one in our hands and really see it is when it might look better. This Proxima Midnight statue will fit perfectly in with the other ones no matter how you see it and it would be a great addition to any Black Order collection.
The Avengers: Endgame Proxima Midnight The Black Order 1/10th Scale Statue from Iron Studios is priced at $129.99. She is set to release by the end of 2020 and pre-orders are already live and located here. Check out the other members of The Black Order coming soon from Iron Studios.
"He will pay for his life with yours. Thanos will have that stone."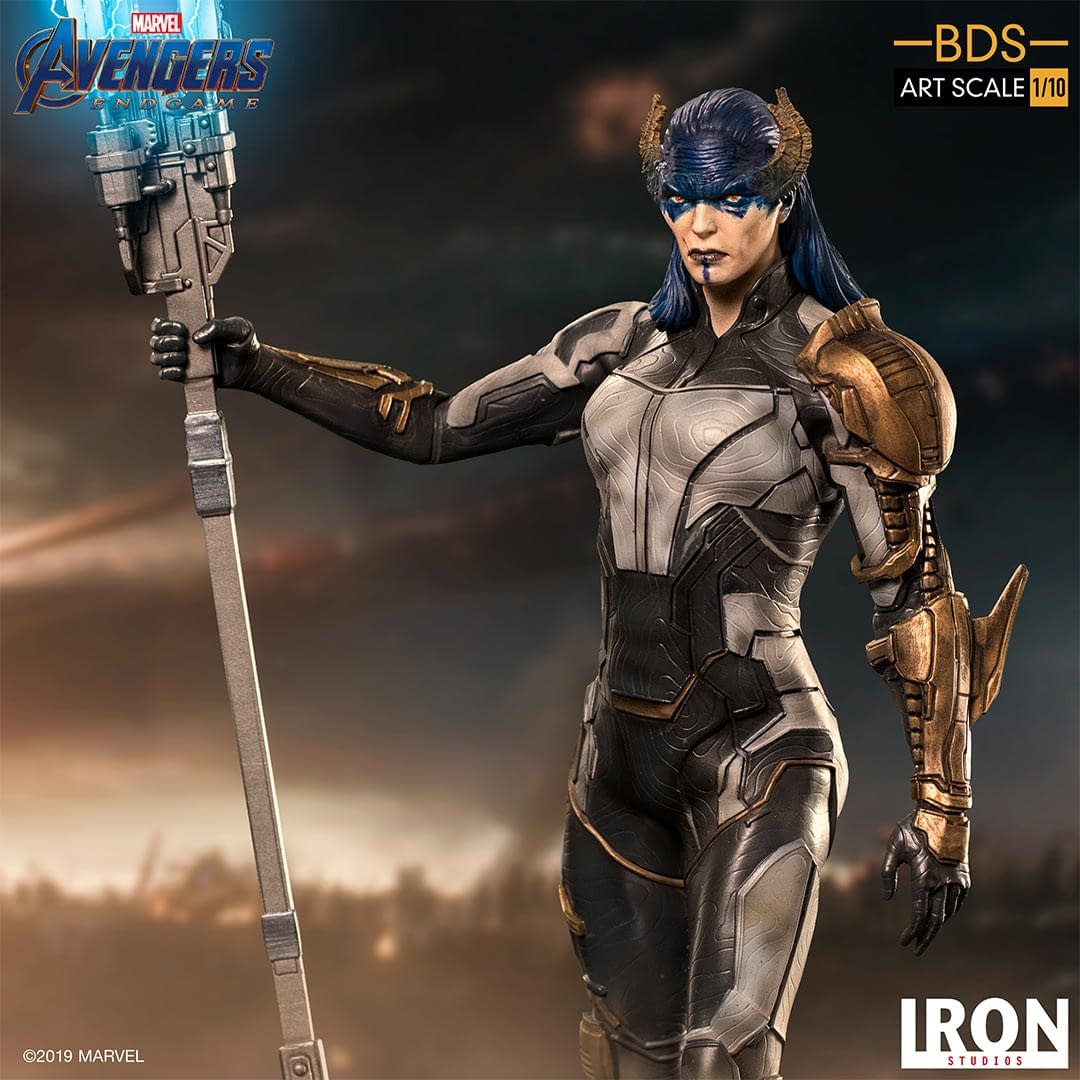 Proxima Midnight Black Order BDS Art Scale 1/10 – Avengers: Endgame
DESCRIPTION
License: Avengers: Endgame
Scale: Art Scale 1/10
Features:
– Limited edition
– Based on original movie references
– Made in polystone
– Hand painted
– This statue is part of a diorama based on the Avengers: Endgame movie
Product dimensions: 12.5 in (H) x 4.7 in (W) x 4.7 in (L)
Product Weight: 1.7 lbs
Release schedule: Fourth quarter of 2020
*This item will be shipped from our warehouse in Los Angeles – California
Enjoyed this article? Share it!