Predator: Hunting Grounds has just dropped and it gives fans the ability to play as one of the best hunters out there. It is nice to see some classic science fiction franchises get there time back into pop culture. This not only gives older fans some new material but allows more fans to jump in on these legendary series like Terminator and Alien. Hiya Toys has announced yet another figure from their ever growing 1:18 scale figure series. We recently just saw Scar from the Alien vs Predator film, and this time we are getting little modern with Predators. This time we are getting an Invisible Falconer Hunter that is translucent and quite articulated.
This seems like a very simple molding change between the original Falconer and this one but the camouflage tactic is a nice touch. There is not a lot of detail on him but what would you expect for an invisible figure. This would nee a nice figure for display with other Predators out there though to show their ranks. The Invisible Falconer Hunter is priced at $19.99 and is set to release between April and July. It could be a closer release if world events start to slow down as this is impacting shipping and distribution issues. Pre-orders are already live though and you can secure yours here.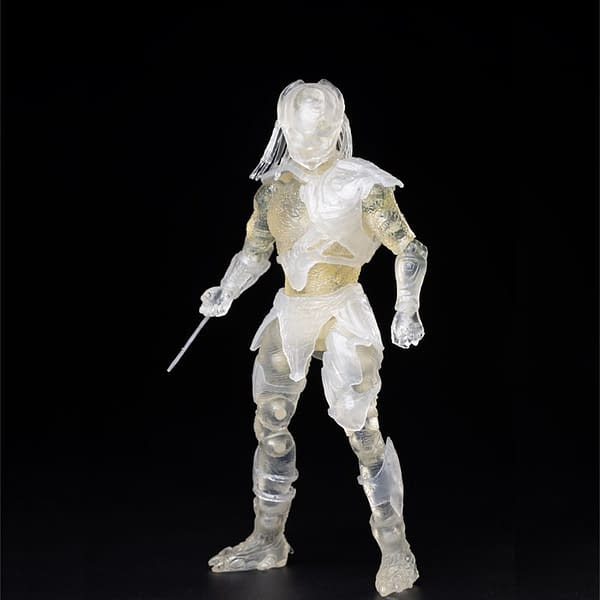 From Hiya Toys. A PREVIEWS Exclusive! Based off the action-packed Predators movie, Hiya Toys presents this 1/18-scale action figure of the Invisible Falconer Hunter! This translucent figure captures the creature's iconic look with a fully poseable body and detailed paintwork at a 4 1/2″ size!
Enjoyed this article? Share it!