Posted in: Collectibles, Super7 | Tagged: Bob Feller, Bob Lemon, boston red sox, brroklyn dodgers, Carl Yastzremski, Carlton Fisk, Jackie Robinson, jim thome, joe dimaggio, Juan Marichal, Larry Doby, lou boudreau, mickey mantle, MLB, mlb figures, new york yankees, Orlando Cepeda, Rocky Colavito, Roy Campanella, San Francisco Giants, slider, Super7, super7 mlb, super7 sports, supersports, ted williams, willie mays, yogi berra
---
MLB Fans: the Super7 Supersports ReAction Line is Now Available!
Super7 is my favorite figure company, and today they are launching a new line near and dear to my heart. Their new collaboration with MLB, dubbed Supersports, is available now. This is the ReAction line MLB fans have been waiting for, that is for sure.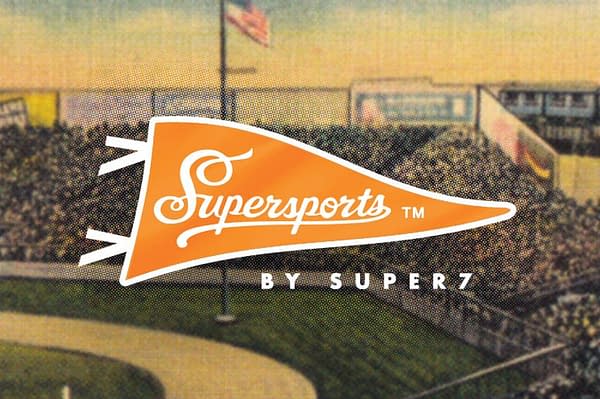 The MLB ReAction line is launching with 11 player figures and the first MLB mascot. The first figures will focus on two of the more classic rivalries in MLB, let alone sports. The classic San Francisco Giants Vs Brooklyn Dodgers rivalry, and of course, New York Yankees Vs Boston Red Sox as themes. The classic players so far include Jackie Robinson, Mickey Mantle, Carl Yastzremski, Orlando Cepeda, Ted Williams, Roy Campanella, Carlton Fisk, Joe DiMaggio, Juan Marichal, Willie Mays, and Yogi Berra. The first mascot is the Phillie Phanatic.
We grew up with the Miracle Mets, Astroturf, '75 Topps, Kelly Leak, the Crazy Crab, and the Bash Brothers. No one made what we wanted. So we made it ourselves.
Play Ball! Super7 is happy to introduce our new Supersports brand with the launch of our official collaboration with Major League Baseball! The first classic players and MLB team mascot in this new 3.75" ReAction Figures collection are taking the field and available now!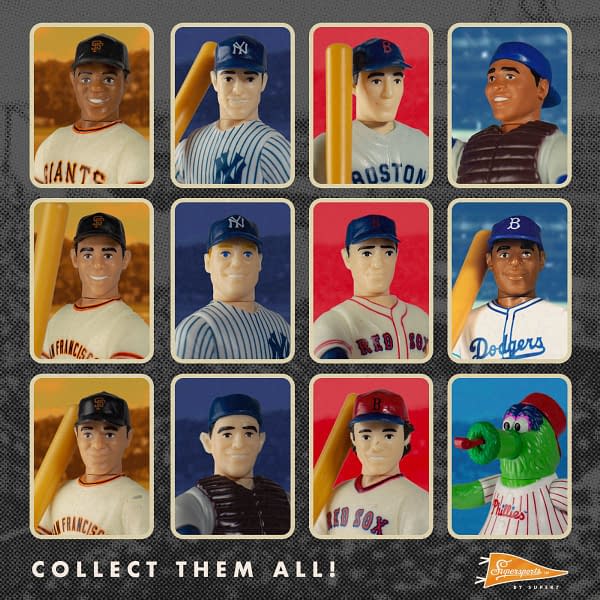 There is a real need for these in the sports collectibles market, and these should be a huge hit for Super7 and MLB. The possibilities for this line are endless, so here is hoping that this is a success right out of the gate. As a native Clevelander and Cleveland Indians fan, please do not wait too long to give us Bob Feller, Bob Lemon, Lou Boudreau, Larry Doby, Rocky Colavito, Jim Thome, and of course a Slider figure, to name a few.
MLB fans, you can check out all the figures and order them right now here.
---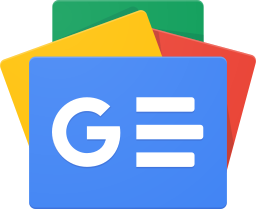 Stay up-to-date and support the site by following Bleeding Cool on Google News today!