Thor Goes Deluxe with New "Avengers: Endgame" Nendoroid Figure 
Thor wanted redemption for his loss during the events of Avengers: Infinity War. He finally goes to see some redemption as Thanos returned to 2023 in Avengers: Endgame. You can now bring Thor home as Good Smile Company announced the God of Thunder as their newest Nendoroid figure. This time he is going deluxe and is packed with faces, hands, and accessories. The coolest part of this figure is that you can switch him better both Infinity and Endgame looks. That's right Thor comes with a potbelly attachment to turn him into his Bro Thor phase. On top of that, we also get Mjolnir and Storm Breaker weapons that can e attached to a special stand to simulate it flying in. This Thor Nendoroid might be small but he brings the storms and would be perfect for any fan.
The Thor Avengers: Endgame is priced at roughly $72 and is set to release in June 2020. Pre-orders are already live and can be found here. Don't forget to check out the Endgame Captain America and Iron Man Nendoroid figures also coming soon.
Aim for the head.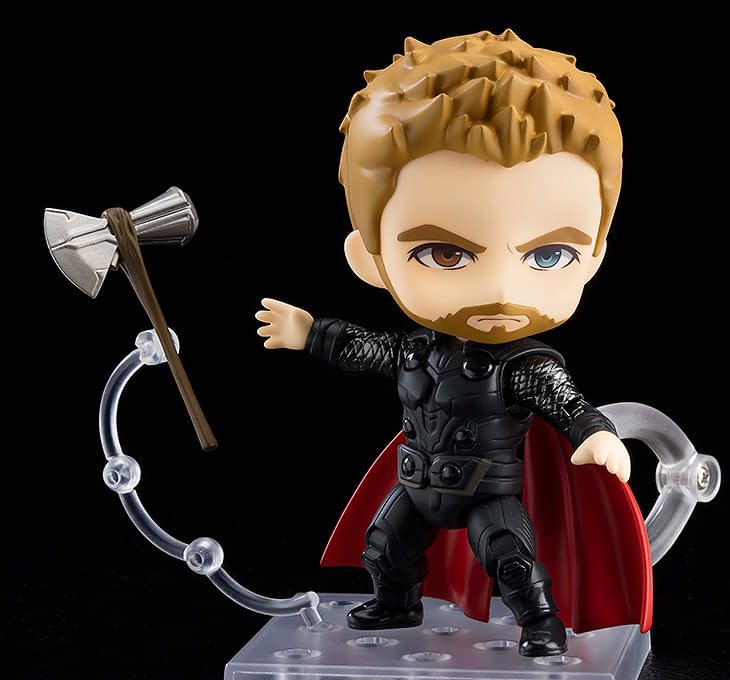 Nendoroid Thor: Endgame Ver. DX
A DX Nendoroid of Thor from "Avengers: Endgame"!
From "Avengers: Endgame" comes a fully articulated Nendoroid of Thor! Thor has been carefully recreated right down to the different colors of his eyes.
He comes with Mjolnir, Stormbreaker and lightning effect parts, allowing you to recreate scenes from the final battle with Thanos. Additionally, Mjolnir and Stormbreaker can be displayed on independent support arms, making it easy to display Thor summoning his weapons back to him.
The DX set includes a two additional face plates⁠—a playful smiling expression and a cool shouting expression. An additional Nendoroid body is also included, allowing you to display him as the iconic "Fat Thor" from the film.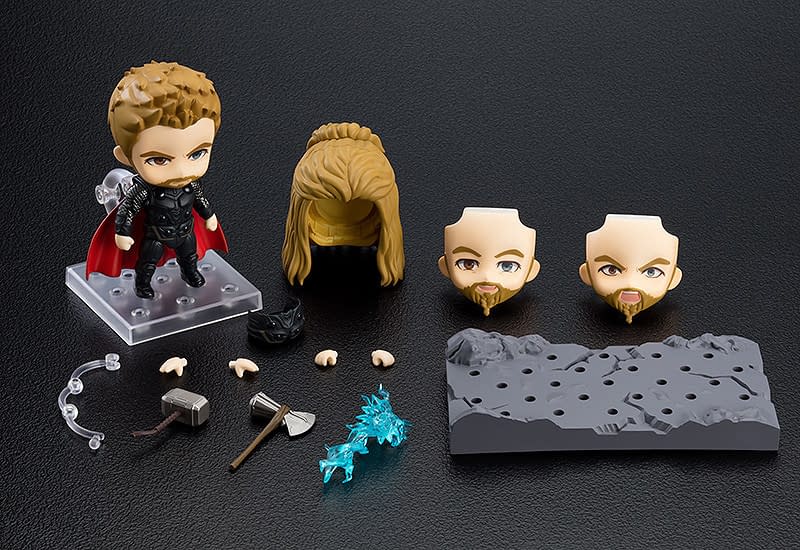 A special base for recreating the final scene from the film is also included, and can be displayed side-by-side with the bases included with Nendoroid Iron Man Mark 85: Endgame Ver. DX and Nendoroid Captain America: Endgame Edition DX Ver. (sold separately). Be sure to add him to your collection!