The Thundercats are ready for a return and with Iron Studios it is closer than we thought. This time Tygra is getting his time in the spotlight with their newest statue. Tygra is filled with detailed and based on original cartoon references for peak quality. He does have his iconic whip in hand and is featured running on a rock base. This is only one piece of the puzzle and once the rest are revealed this will be a statue worth of any fans collection. The base does seem like it is missing something but the light-up Thundercats symbol is located on the WilyKit and WilyKat statue. Once all of these statues are released it will be the main talking point for any collection.
The Tygra Thundercats BDS Art Scale 1/10th from Iron Studios is priced at $129.99 and is set to release between September and December. Pre-orders are already live and you can find them located here. Don't forget to check out the recent revealed WIlyKit and WilyKat Thundercats statue also coming soon from Iron Studios. Stay tuned here at Bleeding Cool for when the other pieces are available for pre-order so you can lock down all your pieces.
"Rules are only meaningful if people agree to follow them. Otherwise, they're just words."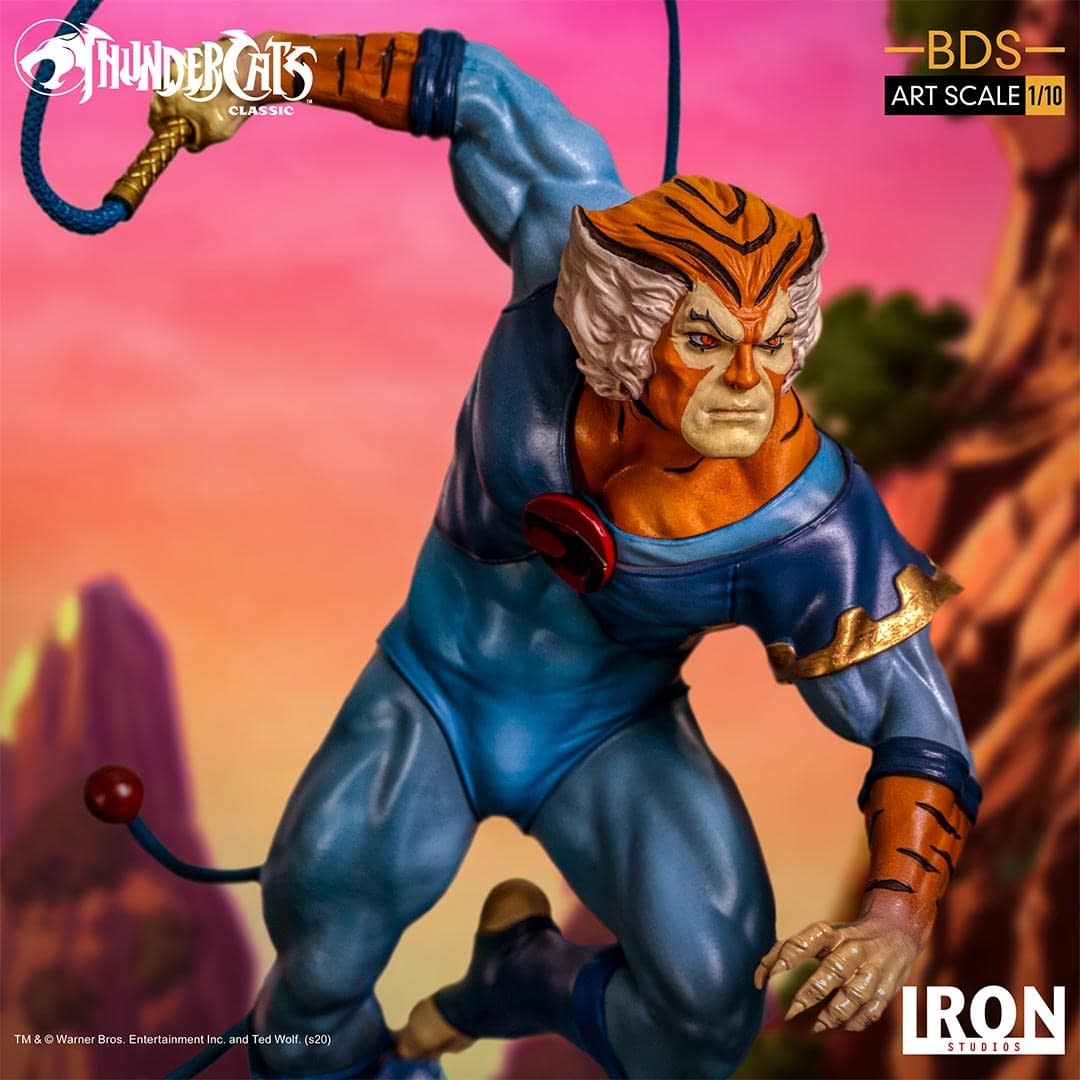 Tygra BDS Art Scale 1/10 – Thundercats $129.99
This item will be released between September 30, 2020 and December 30, 2020
DESCRIPTION
License: Thundercats
Scale: Art Scale 1/10
Features:
– Limited Edition
– Based on original Thundercats cartoon references
– Made in Polystone
– Hand Painted
– Includes base
Product dimensions: 11.8 in (H) x 5.1 in (W) x 7 in (L)
Tygra Weight: 2.6 lbs
Release schedule: Third quarter of 2020
*This item will be shipped from our warehouse in Los Angeles – California