Thundercats Ultimates Wave 2 Revealed by Super7
Thundercats Ultimates Wave 2 figures have been revealed by Super7. Like the first, four figures will be available to preorder starting Friday, January 6th and open until January 31st. Pumyra, Grune The Destroyer, Tygra, and Mumm-Ra with his dog Ma-Mutt make up this second wave. Each is loaded with accessories and come in premium packaging. You can see all four figures and their accessories down below.
Preorders will open here next Friday.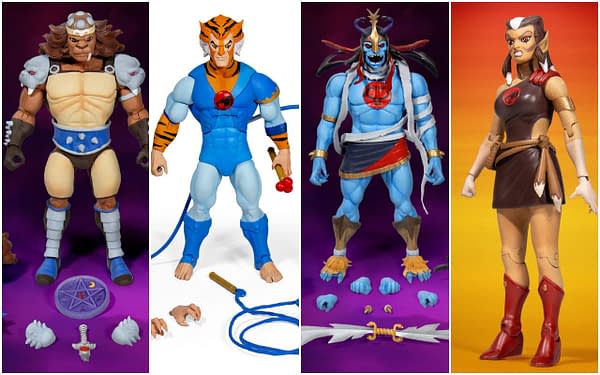 Thunder… Thunder… Thunder…" Pre-Order opening next MONDAY – January 6th: Super7 is proud to announce Wave 2 of the Ultimate Thundercats! Joining the Super7 Ultimates World are: The healer Pumyra, the treacherous Grune The Destroyer, the warrior Tygra, and the evil Mumm-Ra Transformed with his fiendish companion Ma-Mutt! Each 7-inch super-articulated deluxe action figure comes straight from Third Earth to you! Each made-to-order figure will come with a variety of interchangeable parts and accessories with deluxe packaging. The pre-order launches next Monday – 1/6/20 and will be open until Friday – 1/31/20.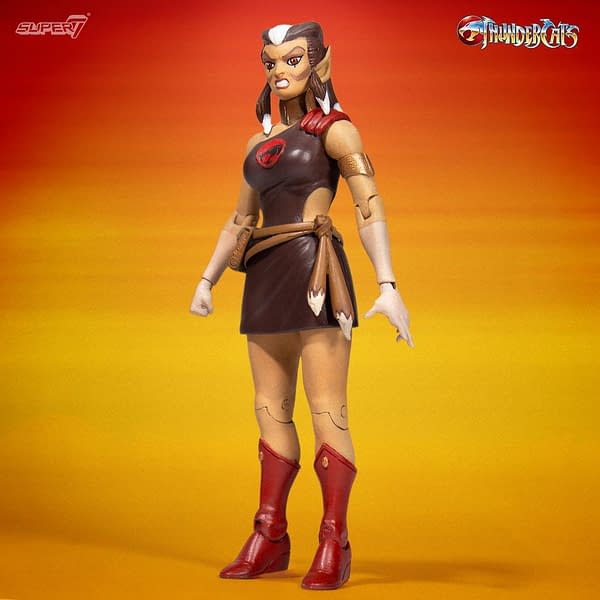 The healer Pumyra will come with these accessories (images to follow):
New Legs
Sling with Bombs
Belt
Totem of Dara
Glave
Alternate Head
Alternate Hands
The treacherous Grune the Destroyer will come with these accessories:
Club
Brass Knuckles
Seal of Grune
Broken Seal of Grune
Broken Sword of Omens
Alternate Armor with Thundercats Logo
Alternate Head
Alternate Hands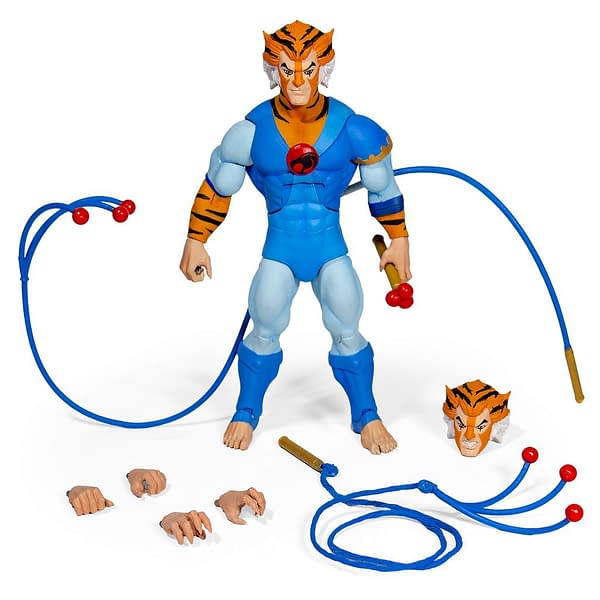 The warrior Tygra will come with these accessories:
Solid Whip
String Whip
Retracted whip
Alternate Head
Alternate Hands
The evil Mumm-Ra The Ever-Living will come with these accessories:
Key of Thundera
Mighty Gyroscope Regulator
Extended sword of Plun-Darr
Ma-Mutt
Soft Cape
Alternate Head
Alternate Hands