Agent 47: Birth of the Hitman #6 Review – Trashy Hitmanning Fun
[rwp-review-recap id="0"]
Diana Burnwood is a handler/advisor for the ICA, but the frequent loss of Agents is starting to shake her. She's been put on a Paris assignment to advise a group of Agents in the assassination of a business mogul responsible for development of chemical weapons. Little does she know, this puts her in the path of a nameless man who will one day be known as Agent 47.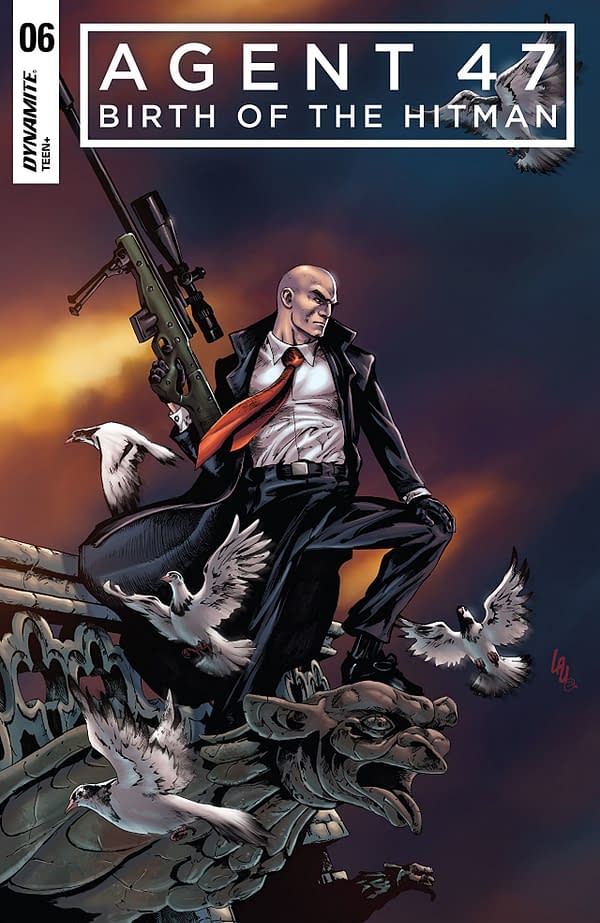 I've had some experience with the Hitman games and mythos (which is why this isn't a first impressions review). I'm no expert, but I was able to pick up the story easily even though this was the final issue of the mini.
Diana and the Agency's ethics are confusing as hell in the comic. They kill people who deserve it except when they don't. Diana's mentor, Robyn, cares about Diana except when she doesn't. The comic spends a lot of time trying to argue that the Agency isn't wholly morally bankrupt only to undercut itself in many places.
And yet, the comic's trashiness is endearing in a strange way. That's one thing that I've always found appealing about Hitman. It's really goofy despite its stories about espionage, assassination, and political conspiracy. 47 is trying to kill the same target as the Agency, but he is still working against the Agency. He has to make it look like an accident, and he succeeds, but the target still dies from a bullet through the neck, so I don't know how that shit works.
It's really dumb, but it's a fun kind of dumb I can enjoy.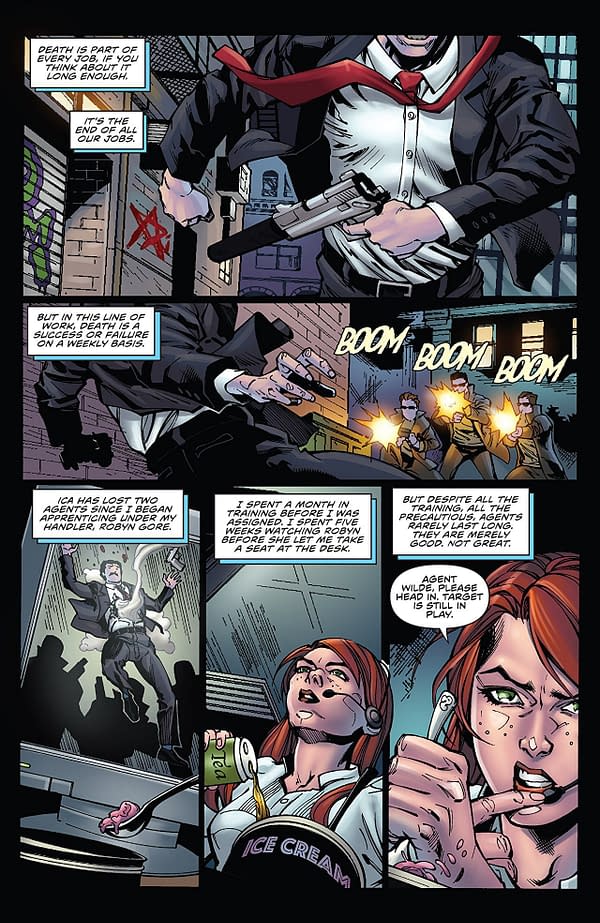 Ariel Medel's artwork works for the purpose too. It's a style reminiscent of the early 2000's of comics, with muscular men and lithe women. It looks good, and the detailing is thorough. It also lends itself to the trashiness of the comic. Omi Relamante is the color artist, and it's a decently balanced palette to benefit the comic.
Agent 47: Birth of a Hitman #6 is not a particularly smart or quality comic, but it is fun and appealingly trashy. If you like the game series or generally dumb action comics about assassins, this one is up your alley. Feel free to check it out.
[rwp-review-ratings id="0"]
[rwp-review-form id="0"]