Aquaman #31 Review: Long Live the Revolution
The revolution is on. Aquaman has taken lead of the Undercurrent with the help of Dolphin and Jurok Byss. Vulko wants Aquaman to take it to the next level, strike a symbolic blow, and bring down the Crown of Thorns. Arthur is reluctant, as he doesn't want to put the Undercurrent at such a great risk when there are still so few. The Widowhood's agent, Ondine, has a potential solution to that as well. The gangs of the Ninth Tride are at war, and their kind is being hunted by Corum Rath's regime. If Aquaman can unite them, the Undercurrent would have more muscle to throw against the tyrannical king. Aquaman gets points right out the gate for highlighting what a nationalistic populist will do as soon as they get power. They immediately expel those that they feel do not represent the country they rule over. Whether it be Mexicans and Muslims or Taint-Bloods from the Ninth Tride, there are always people who do not represent their specific vision for their nation.
This issue also brings back the Game of Thrones vibe of disparate factions trying to find the strongest leader to save their kingdom. Vulko has his plans, the Widowhood has theirs, King Shark has his own, and then there is Aquaman, who just wants Atlantis to thrive and be at peace.
The pace moves quickly, speeding towards the inevitable open revolt against Corum Rath. The recruitment of King Shark is pretty cool and has promising implications for the issues ahead. It also forces Arthur to confront his negligence of the Ninth Tride during his rule. Stepjan Sejic doesn't give the interior art to this issue. Thankfully, they found someone of the same caliber in Riccardo Federici. This comic contains a lot of visually stunning sequential artwork. There is so much texture and life in every panel. The characters look amazing. Everyone is given a lot of expression and body language. It frankly looks amazing. Sunny Gho's colorwork is layered, deep, and fitting of Federici's work here. The two make an absolutely beautiful comic.
Aquaman #31 moves the plot forward in an exciting manner with many interesting developments and compelling characters. Federici and Gho make it a gorgeous read, and this is easily one of the best issues of the series I've read in a few months. This one gets a strong recommendation, and you should certainly check it out.


---
---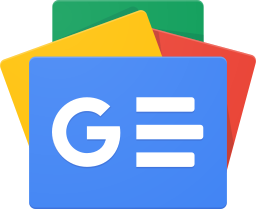 Stay up-to-date and support the site by following Bleeding Cool on Google News today!