Batman #50 Shades Of Grey in Exclusive Retailer Cover for Yancy Street Comics by Dawn McTeigue
I note that Bruce Waye has the whip tonight…
This cover for Batman #50, the wedding issue titled 'Holy Matrimony Batman' is meant to give us the wedding of Batman and Catwoman – though apparently not Bruce Wayne and Selina Kyle. Legal issues. Nevertheless, it is going ahead – or so we are told.
And the issue in question will also have a tonne of retailer exclusive covers, in which a retailer can commission a major artist to create a cover for that issue specifically for that store as long as the order in excess of 3000 copies.
And that is what Yancy Street Comics of Florida has done with Dawn McTeigue. And creating a comic that , from the cover, looks more like 50 Shades Of Grey than 50 issues of Batman…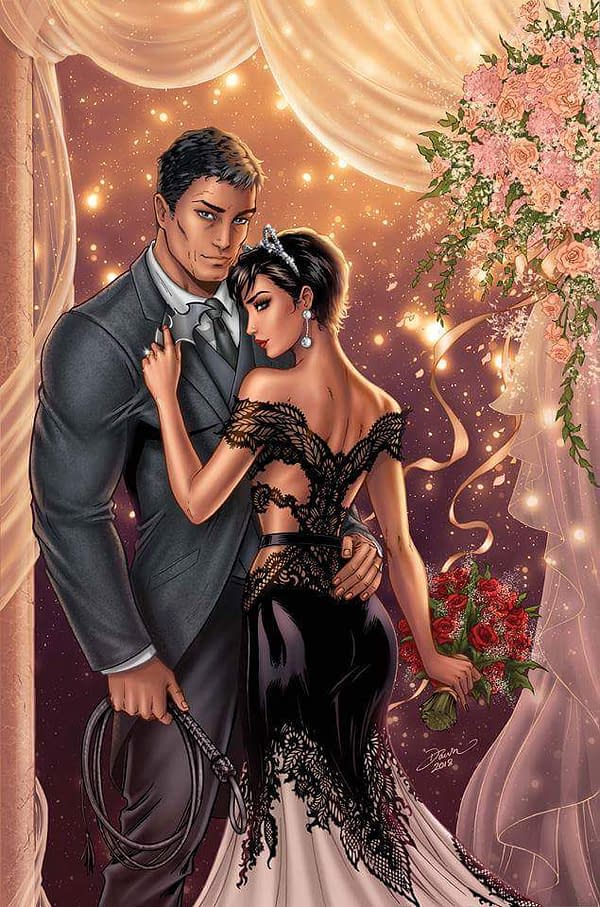 You can pick up copies in store when the comic is released or be able to pre-order with this link when it's updated. No prices have been listed, but previous exclusives of this nature have sold from $10 to $13 directly.
Yancy St. Comics
9636 US Hwy 19
Port Richey
Florida 34668
Yancy St. Comics South
13944 W Hillsborough Ave
Tampa, Florida