Detective Comics #987 Review: Go Outside, Batman
[rwp-review-recap id="0"]
Batman has brought together Black Lightning, Katana, the Signal, and Orphan for the creation of the Outsiders. He has missions for this time that span the globe, but, in the interim, Karma and his mercenaries have invaded Wayne Tower, taking hostages. Batman wants to finish this alone, but Black Lightning and the Signal convince him that he needs to let the Outsiders help him on this one. For once, the Caped Crusader listens and brings his new team for their first mission.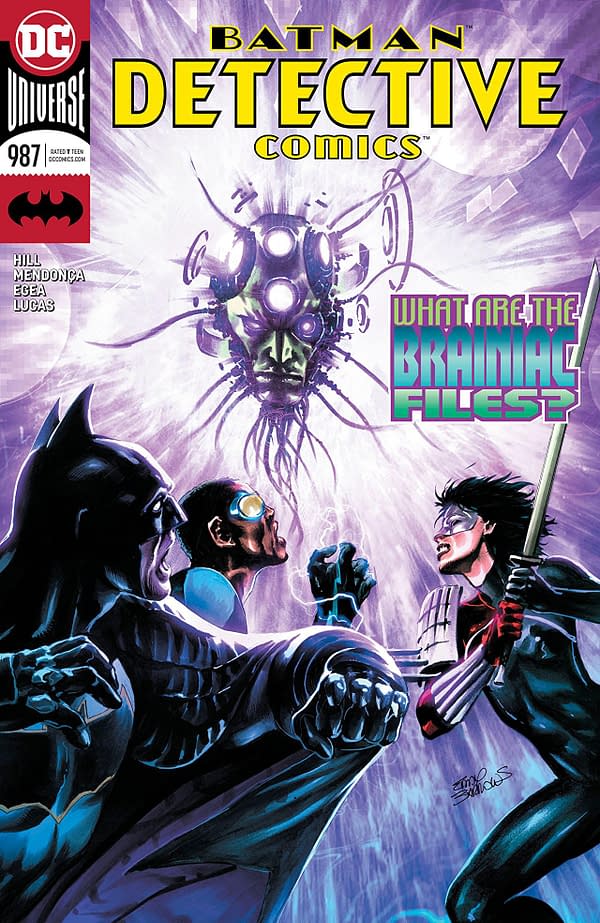 The Outsiders are finally taking shape again with Detective Comics #987. Like the previous iteration, the team is intended to handle the global threats outside of the Justice League's jurisdiction. Ironically, that seems to be the goal of the current set of Titans and Teen Titans, but, hey, whatever gets me an Outsiders resurgence. As long as Geo-Force rejoins — which seems likely with all of the Markovia talk.
I guess Batgirl isn't going to be a part of it, which is a shame.
In any case, this showdown against Karma ends in a brutal and satisfying manner. Bruce takes him on alone while the Outsiders deal with the other mercenaries, and there's even a degree of self-awareness in what the Dark Knight says to Karma, which is interesting.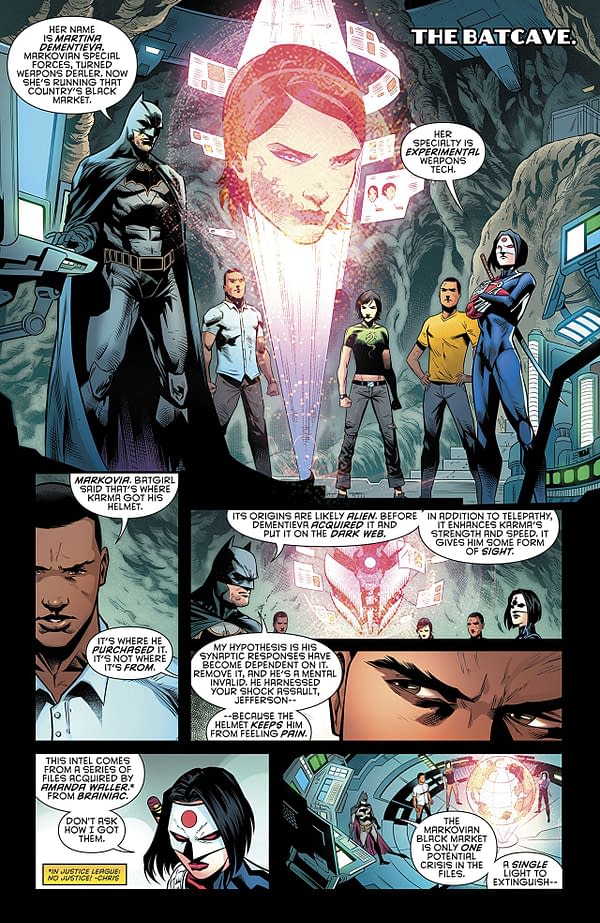 Miguel Mendonca is the artist on this issue as well, and he once again provides a sleek and well-detailed aesthetic. The action beats are portrayed well and with impressive impact. There is a degree of elasticity to the characters, and that adds to the feeling of kinetic energy in the comic. Diana Egea adds to the grimness of the atmosphere with nice, heavy inkwork. Adriano Lucas, as he so often does, gives a great color treatment that balances the lights and darks excellently. Also, the new Katana costume looks awesome.
Batman: Detective Comics #987 finishes out this new Outsiders origin with on a high note, giving a good story of Batman's mistakes and his attempts at rectifying them. I'm excited to see what is done with the Outsiders team soon, and this book earns a recommendation. Check it out.
[rwp-review-ratings id="0"]
[rwp-review-form id="0"]