Blackwood #2 Review: Harry Potter Meets Scooby-Doo and Lovecraft
[rwp-review-recap id="0"]
The new students of Blackwood have just witnessed the dean turn into a monster and drag one of their own into a well in a mausoleum. The school's faculty soon arrive to investigate, and they save the stolen student. The students must now face the true nature of the school they have enrolled into while the teachers decide the fate of the school.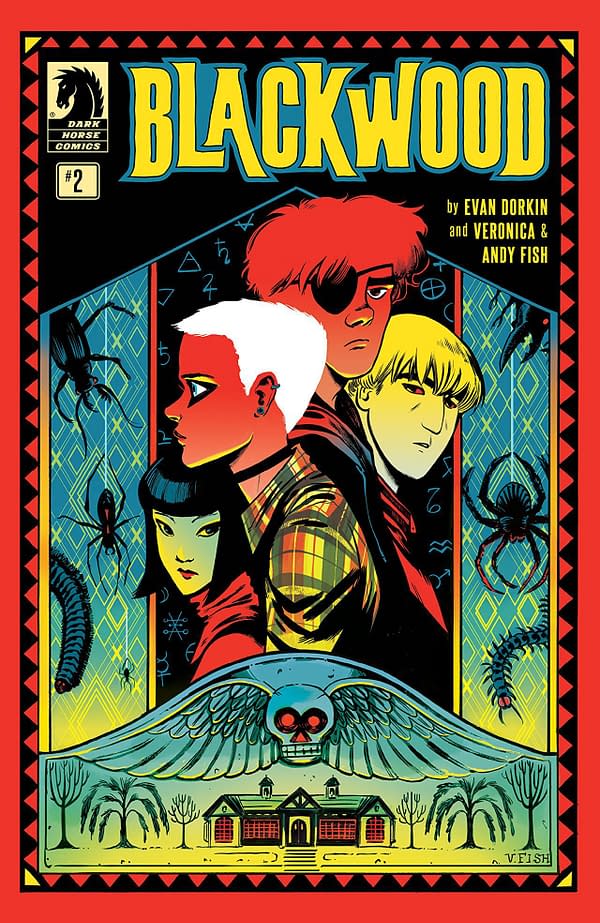 Blackwood #2 dives fully into the occult elements of its story, contrasting the first issue's tiptoeing around the ideas. Here, we have curses, rituals, Lovecraftian monstrosities taking over human bodies, and a living two-headed taxidermy monkey.
This certainly adds more life and energy to the book, even if the writing still manages to be too verbose for its own good. The middle portion is bogged down when one of the professors literally begins reading the student manual to our protagonists.
That said, the comic carries itself with a quirky personality cast against genuinely demonic threats that is charming. The leading group of students have a wide array of personalities, and each is hiding a lot about themselves. They're likable leads, and they can often keep the reader engaged with ease.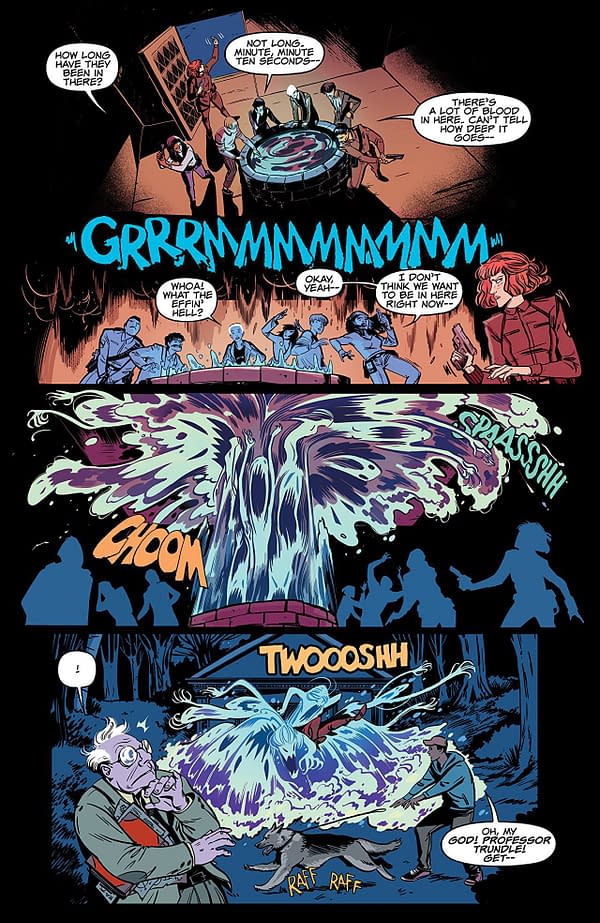 Veronica Fish balances the cartoonish elements of her art style with heavy shadow and often outright creepy designs in the imagery. It's a tough balance to keep, but the narrative necessitates it to a point. Fish can do it well, and the book benefits greatly from it. Her color art is a nice balance of bright and soft shades cast against the frequent shadow and darkness. The book looks great on the whole.
Blackwood #2 is a good follow up to the premiere issue, and it expands the magic and occult elements in a manner that feels akin to Harry Potter crossed with Scooby-Doo while shooting for more mature than either. It's a promising series, and I look forward to seeing where it goes from this point. This one comes recommended. Check it out.
[rwp-review-ratings id="0"]
[rwp-review-form id="0"]