Bloodstrike #0 Review: A Too-Accurate 1990s Revival
[rwp-review-recap id="0"]
We open on a Bloodstrike mission that goes sideways, leaving all members of the team apparently dead. Jump ahead a few months, and we see the arrest, death, and rebirth of Deadlock. He joins up with the Four, only to be defeated and beaten to death by Youngblood. This leads Deadlock to join up with the Bloodstrike.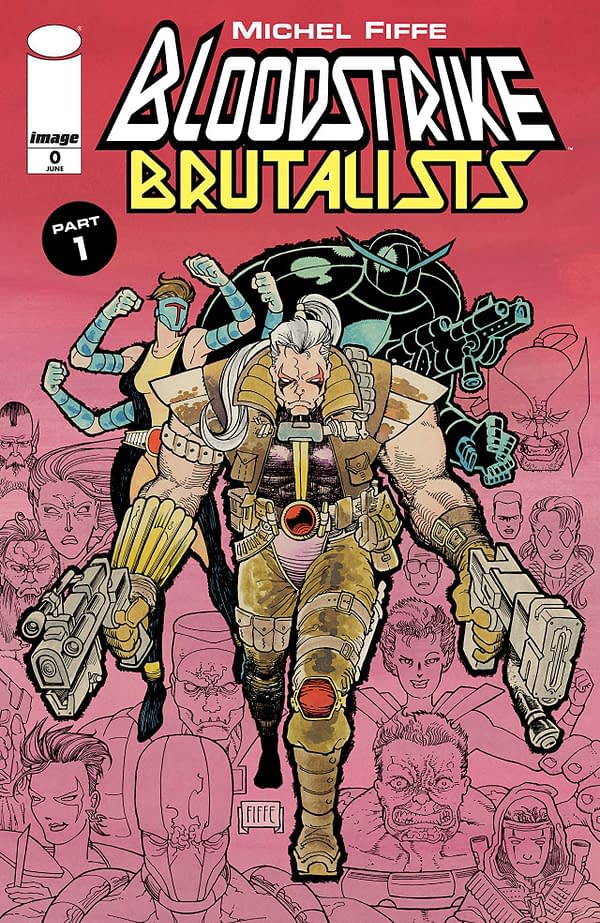 I haven't the foggiest clue what I just read.
I remember, in spotlighting this for my most recent Comics for Your Pull Box post, saying that this would be a good book for those who miss 1990s "hardcore" comics. That was a dead-on measurement, and I didn't even know then that this was a Rob Liefeld property. I knew Youngblood was his; I wasn't aware of Bloodstrike. Boo on me for neglecting research on this one.
The story was nigh impossible to follow. This doesn't just come from me not knowing anything about the property; the narrative through line is practically nonexistent, even though a lot of it does center on Deadlock.
None of the characters are likable. They are all horrible brutes who seem to enjoy causing pain and misery, and this includes the "heroes." This wouldn't be a problem if any of them had a personality or compelling motivation, but they don't. Also, the dialogue is bad.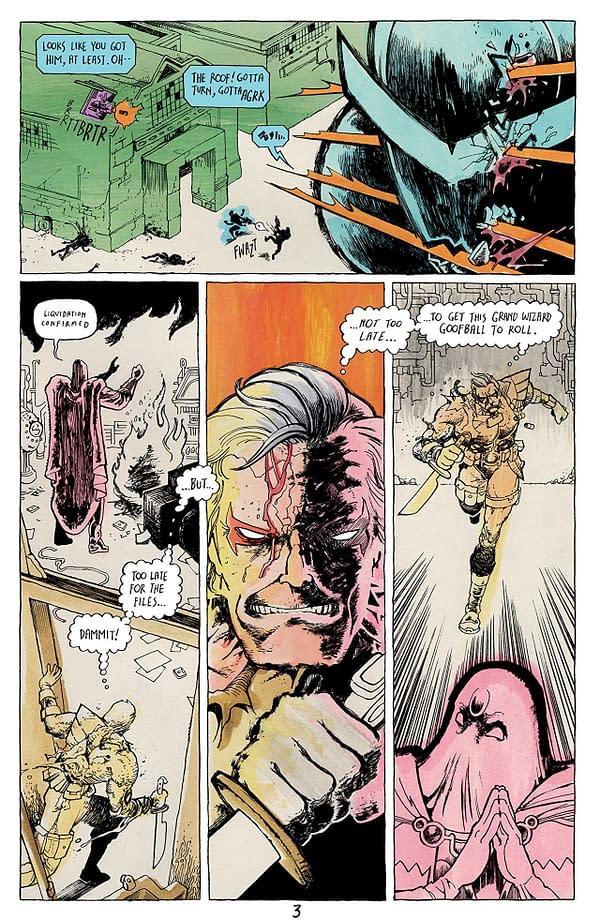 The art is a near-perfect recreation of the 1990s Liefeldian style too, and… well, that's damning with fine praise, isn't it? I'm not a fan of this aesthetic. The male characters are walking muscle piles, and the women have a fetishistic design. The color art is oddly done too, as only objects in focus are given color. Oftentimes, their surroundings are just white.
Bloodstrike #0 is quite bad. The characters are repulsive, the art is an all-too-good recreation of an error long past, and the story is very hard to follow. I cannot recommend this one. Give it a hard pass.
Also, this may be pointing out the obvious, but Deadlock's mask is just Wolverine's. And Project: Born Again? Why not just call it "Not Project: Rebirth but Totally Project: Rebirth."
[rwp-review-ratings id="0"]
[rwp-review-form id="0"]