Posted in: Comics, Marvel Comics, Review | Tagged: amadeus cho, avengers, brawn, Champions, fantasy, ironheart, jim zub, kamala khan, kevin libranda, Marcio Menyz, Marvel Comics, ms marvel, nadia pym, nadia van dyne, nova, riri williams, Sam Alexander, sci-fi, snowguard, superheroes, totally awesome hulk, unstoppable wasp, vision, viv vision, wasp
---
Champions #22 Review: New Heroes and Identities, Same Lovable Team
The Champions have reunited after their adventures in outer space (as seen in Infinity Countdown: Champions). Amadeus Cho is slightly powered down and now going by the name Brawn. Ironheart has a new costume based upon Chitauri technology. Nova Sam Alexander has lost his Nova gear and, as a result, his powers. New Champion Snowguard is living with Viv Vision while she operates on the team. The crew is called to deal with a water contamination problem in the Tanzania village of Mbali. However, more is going on with this crisis than the Champions know.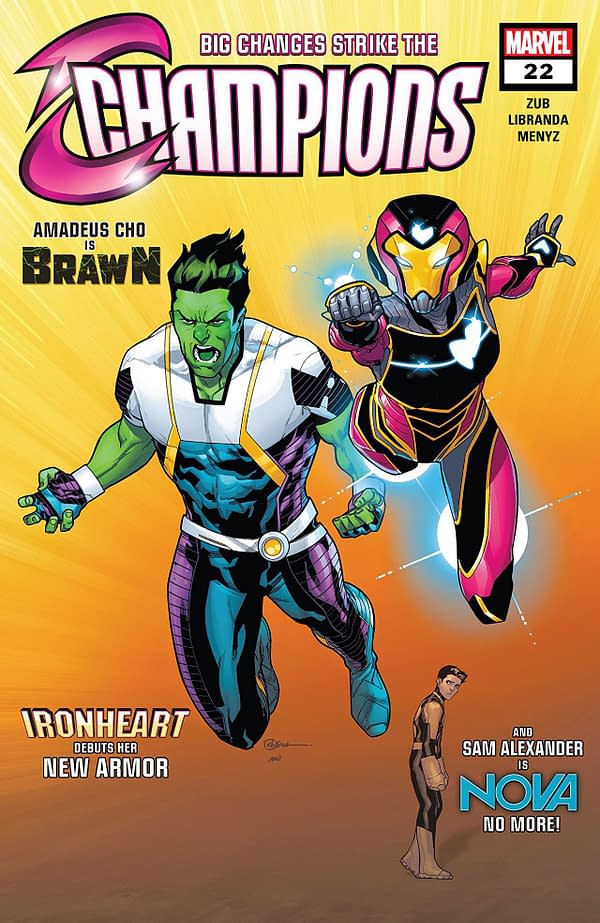 This issue represents another status quo shakeup for the Champions, if only a slight one. Viv is having some changes to her home life, Amadeus has a new body, Ironheart a new suit of armor, and Nova no powers at all. This leads to a bit of drama and resentment in the first few pages, especially on the part of Sam.
It's a rather wordy comic too, though it remains within a reasonable word count. It can get slow in the middle, especially when the lengthy mission briefing hits, but it's not endlessly dragging on.
Frankly, what makes it all worthwhile is the comic's strongest asset: the characters. The Champions are a lovable crew of young heroes, and you're made to care about their feelings, lives, and struggles. It's just good writing on the part of Jim Zub.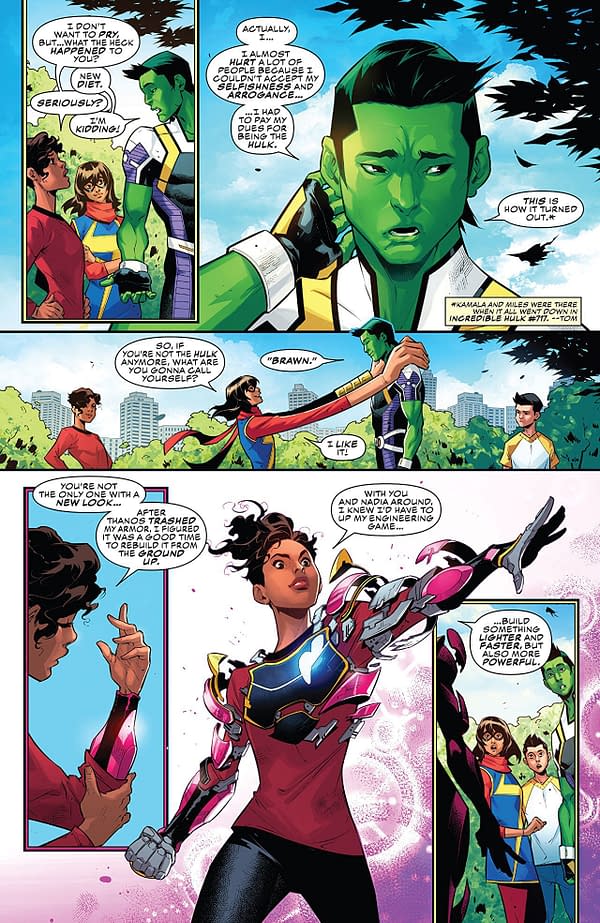 Kevin Libranda is the artist on this installment, and he does some solid work. The style is light, airy, and movement-oriented. Characters express themselves well with facial expressions and body language. It can get a little over-exaggerated at times, especially at the moments that focus on Nova, but those are few and frankly not all that bad. Marcio Menyz grants the comic bright and vibrant colors to match the more energetic tone, and the overall book looks good.
Champions #22 is another strong installment for Marvel's crew of young heroes. The characters are engaging and endearing, the story is interesting once it gets rolling, and the artwork is solid. This one comes with a recommendation. Check it out.
---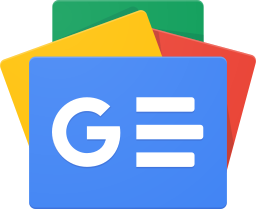 Stay up-to-date and support the site by following Bleeding Cool on Google News today!