Comics for Your Pull Box, Week of June 20th, 2018: The Wedding is Here and We're Getting Shanghai'd (Red)
June 20th is the next Wednesday up to assail your wallet. As always, yours truly is here to help you discern what is worth checking out, whether it be a new series, a good and/or overlooked series, or what just sounds interesting. As always, here is the link to the full ComicList catalog. Let's get started.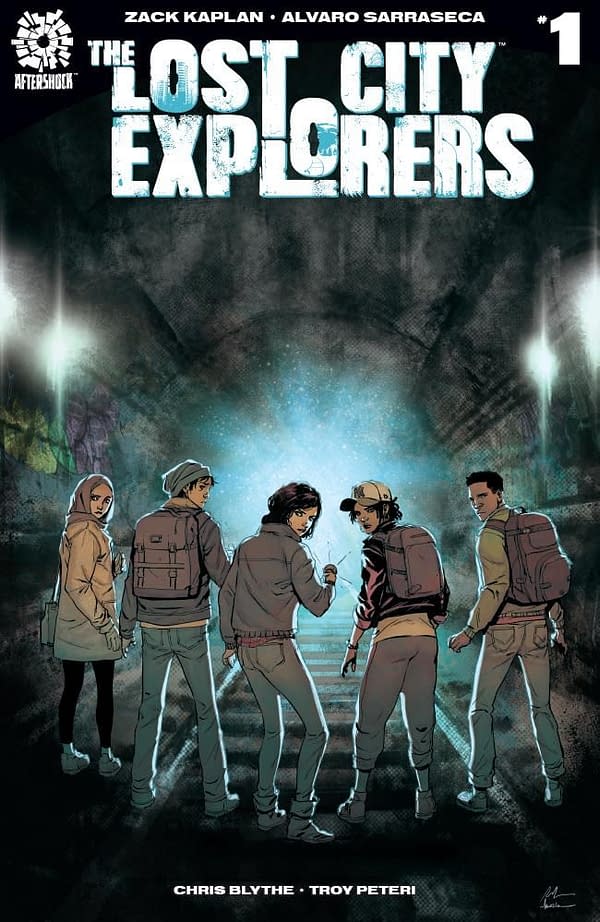 Lost City Explorers #1
Lost City Explorers is a new series from AfterShock by Zack Kaplan and Alvaro Sarraseca. The first issue is a weird mixture of classic sci-fi adventure and teen angst. I'm not sure it's exactly great, but it's unique.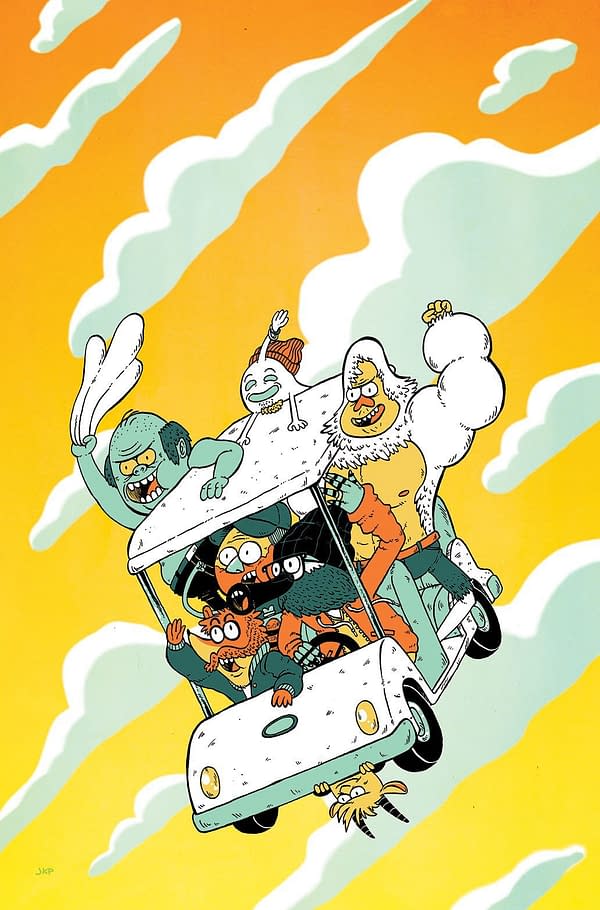 Regular Show: 25 Years Later #1
Christopher Hastings and Anna Johnstone bring you this bizarre story of the Regular Show characters 25 years after the show. I never knew age was relevant to these characters, but we'll see how this turns out.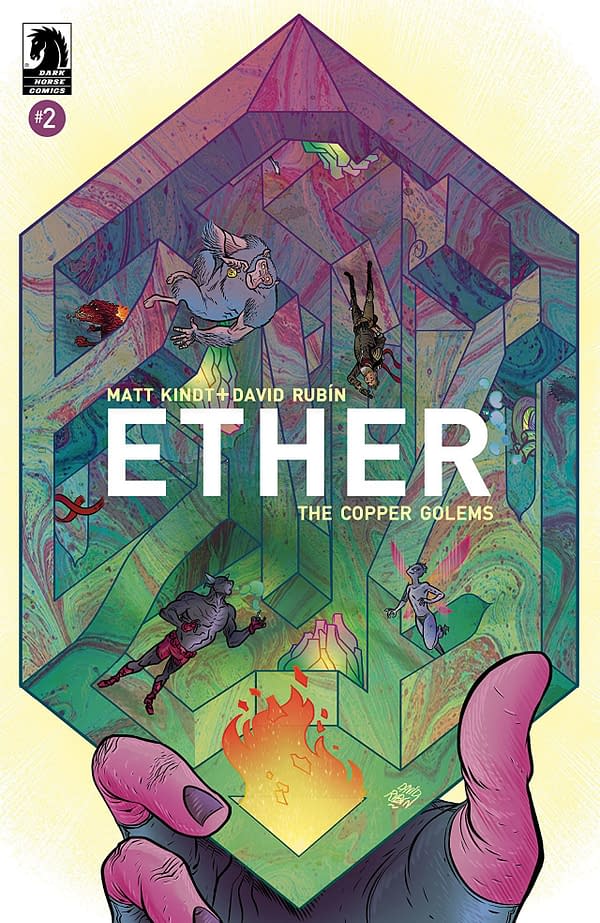 Ether Copper Golems #2
Matt Kindt and David Rubin sold me on this bizarre sci-fi/fantasy story about a man trying to find himself in another world and dimension. This comic is fun and has a fascinating lead. I dig the hell out of it and look forward to seeing where it's going.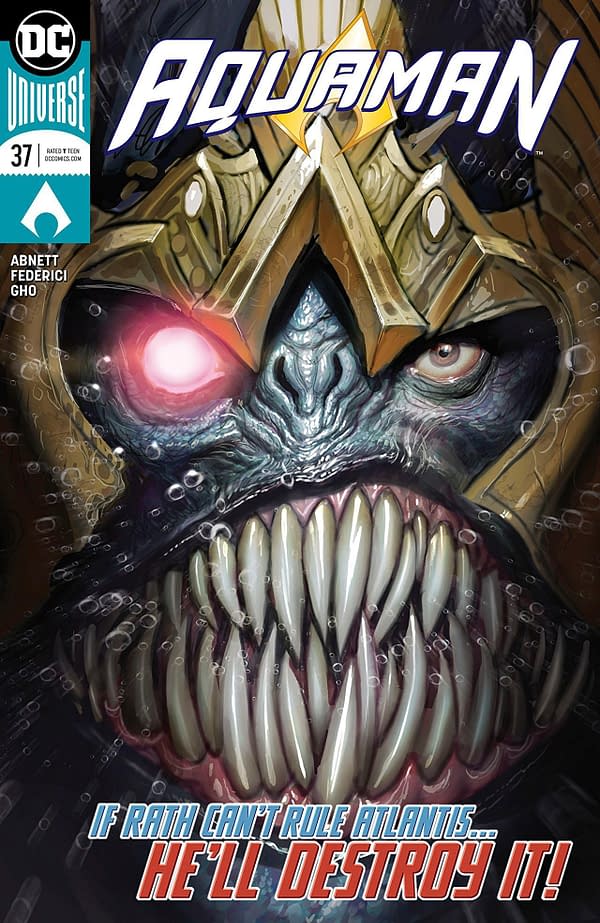 Aquaman #37
Aquaman finally has his chance to take on Corum Rath, and Murk may not live through the experience. Dan Abnett is joined by the great Riccardo Federici.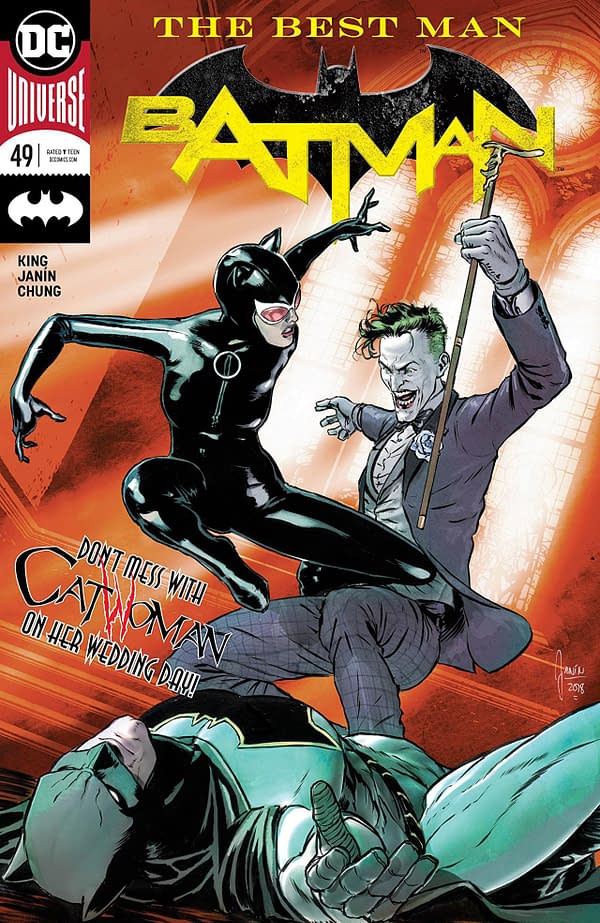 Batman #49
Batman may have been taken down by the Joker, and Catwoman may just kill the clown for it. This one comes from Tom King and Mikel Janin.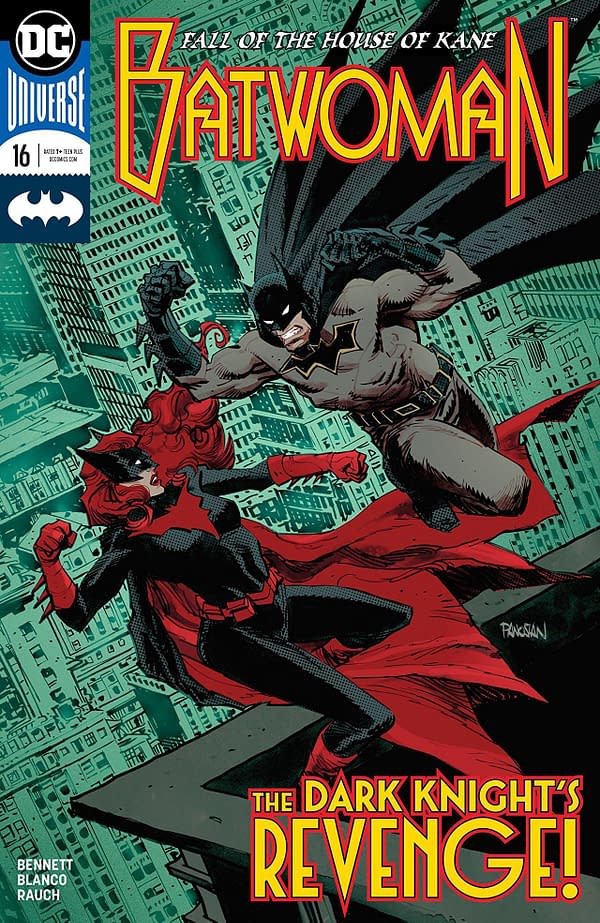 Batwoman #16
Batwoman is battling to save Gotham and the soul of her sister, but Batman is only concerned about his city. This may lead the two Bats to clash. Marguerite Bennett and Fernando Blanco continue their Kate Kane epic with this issue.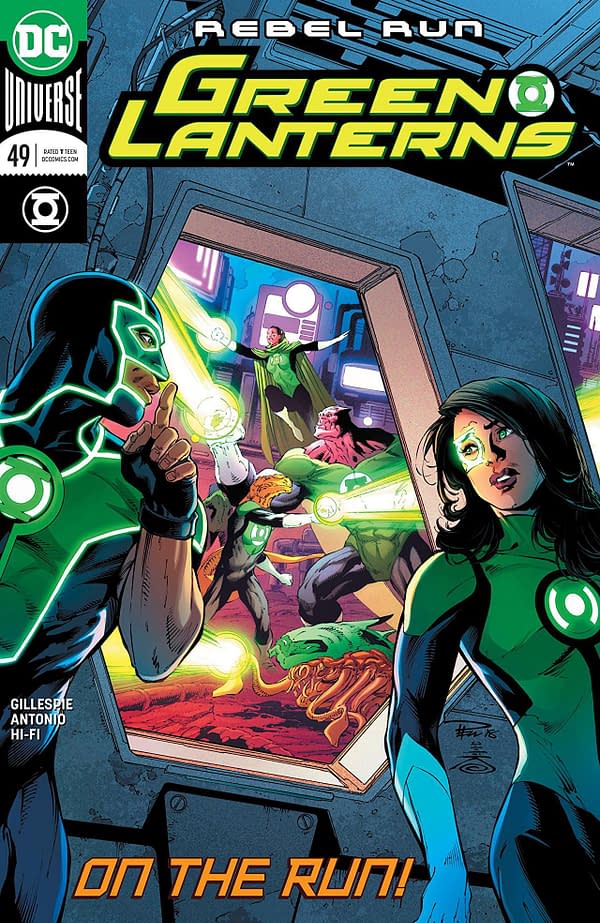 Green Lanterns #49
Aaron Gillespie and Roge Antonio continue the tale of Jessica Cruz on the run from the Green Lantern Corps, now with the help of Simon Baz.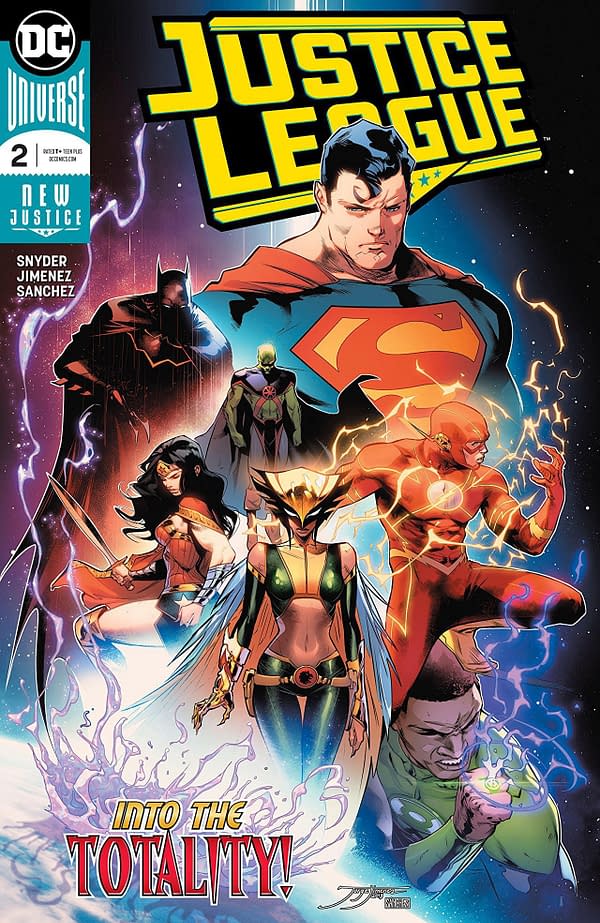 Justice League #2
The epic tale kicked off by Scott Snyder two weeks ago with the reborn Justice League continues this week with artist Jorge Jimenez. An entity has just arrived on Earth. What is it? And how long before the Legion of Doom makes their move?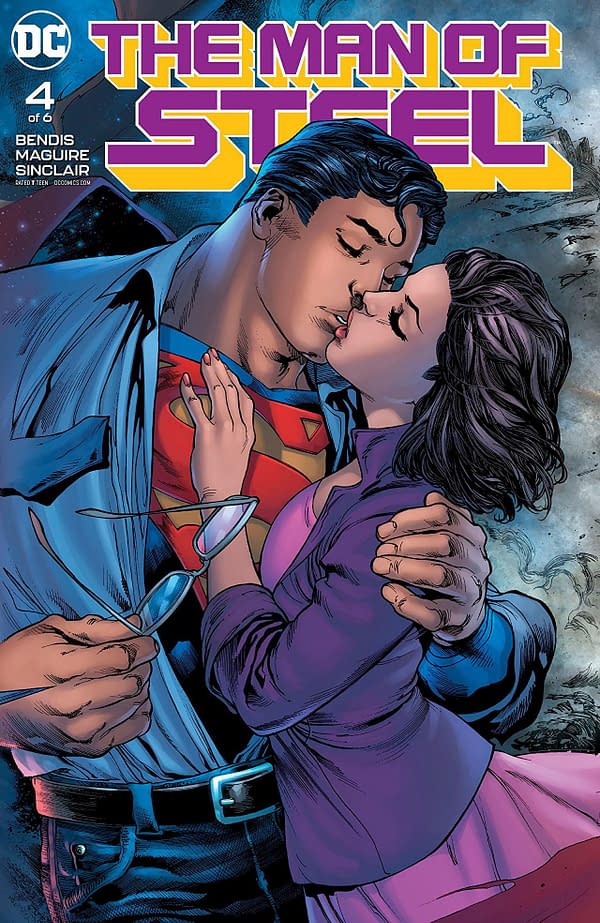 Man of Steel #4
Yes, I'm recommending this again. Read it.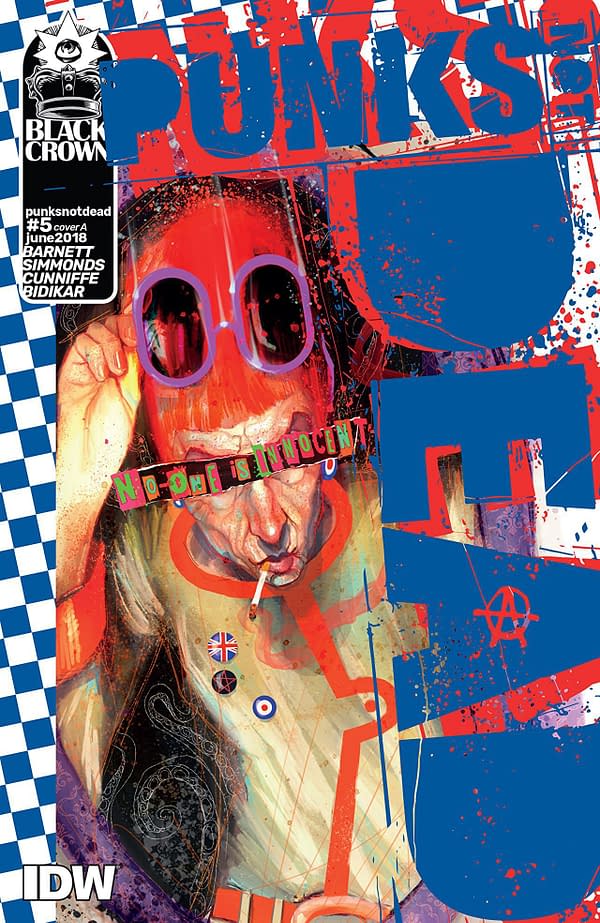 Punk's Not Dead #5
David Barnett and Martin Simmonds dive into the history of Dorothy Culpepper this issue. How did she get here? What does it mean for Fergie and Sid?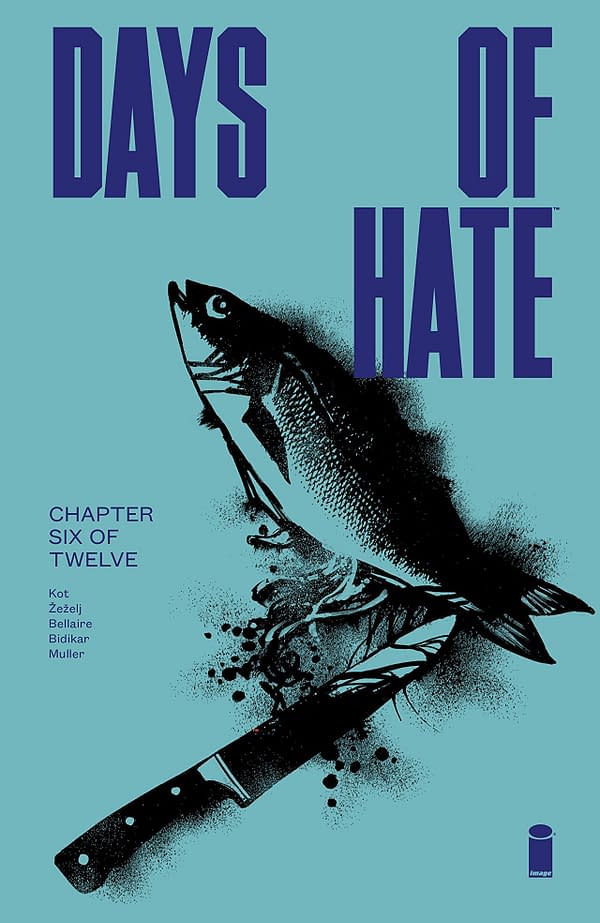 Days of Hate #6
Days of Hate righted the ship last issue, giving the story more power again. I'm back in. Hopefully Ales Kot and Danijel Zezelj don't disappoint.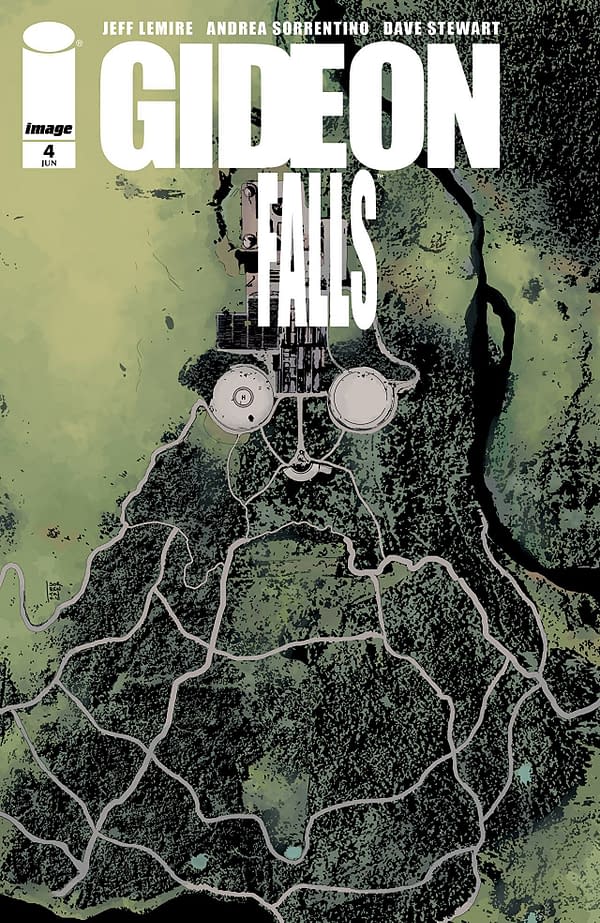 Gideon Falls #4
Fred helps Sheriff Miller with the murder investigation while Norton and Xu dive into where the Black Barn came from. Jeff Lemire and Andrea Sorrentino continue this bizarre mystery.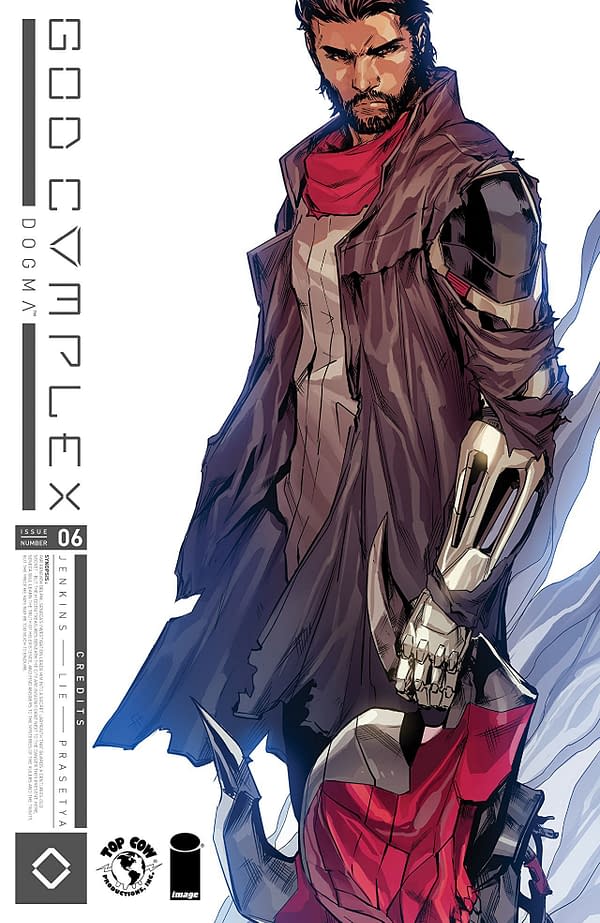 God Complex #6
Paul Jenkins, Bryan Lie, and Hendry Prasetya conclude the first arc of God Complex with Seneca diving beneath the city to learn the secrets of Trinity.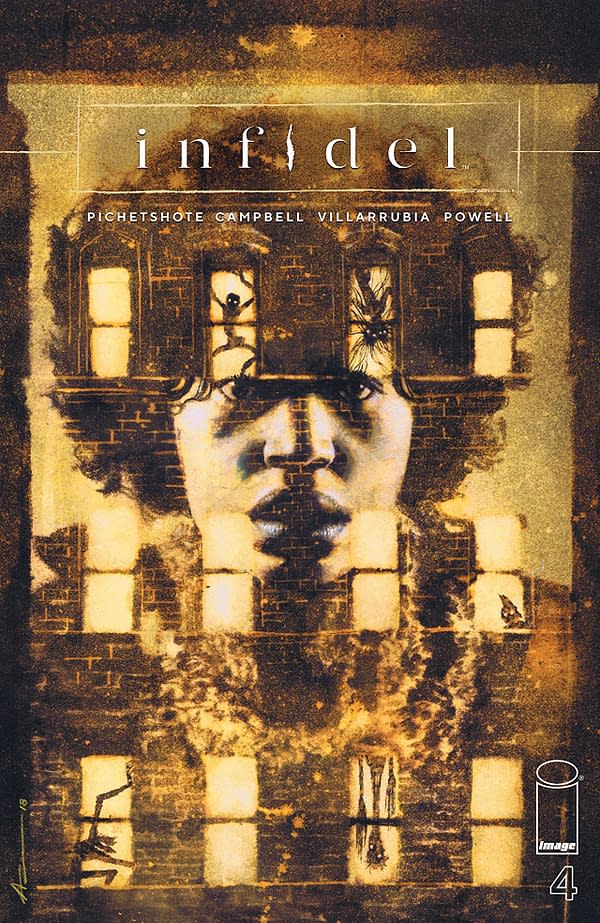 Infidel #4
Pornsak Pichetshote and Aaron Campbell's horror story continues with more deaths and the friend group turning upon itself.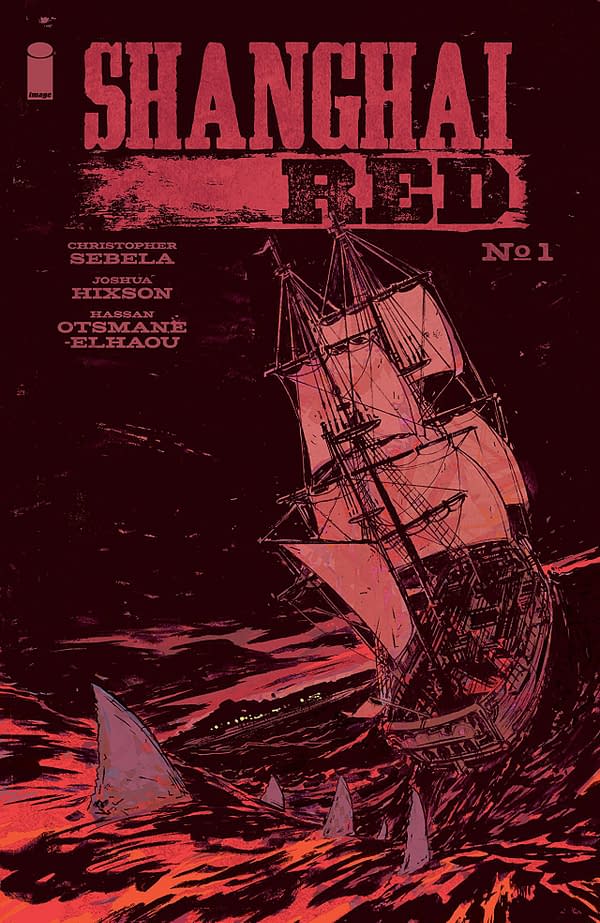 Shanghai Red #1
Christopher Sebela, Hassan Otsmane-Elhaou, and Joshua Hixson tells of Red, a woman stolen from her home as she seeks revenge against the men who perpetrated the act.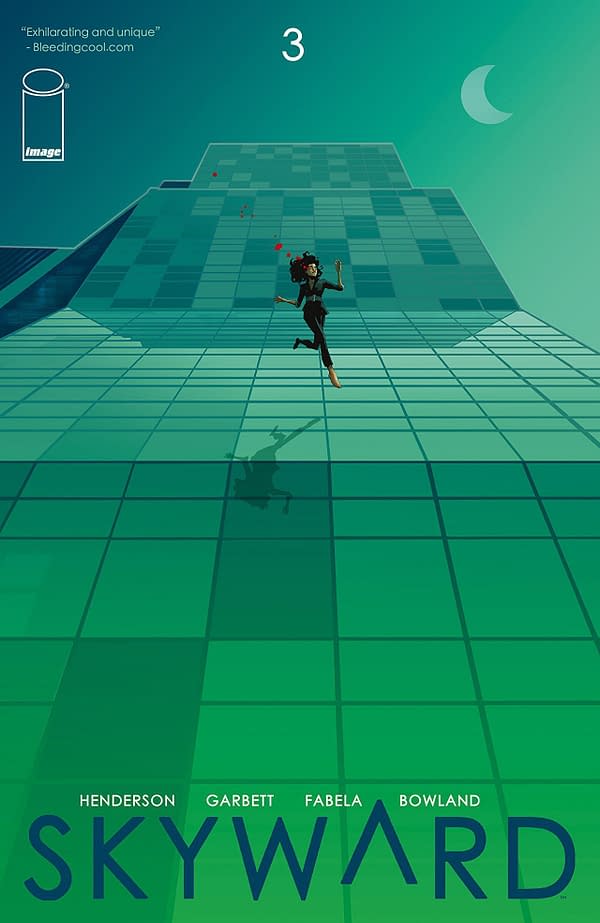 Skyward #3
Willa's dad is in the sights of an old friend-turned-enemy while Willa gets trapped on the streets. Joe Henderson and Lee Garbett bring you this tale.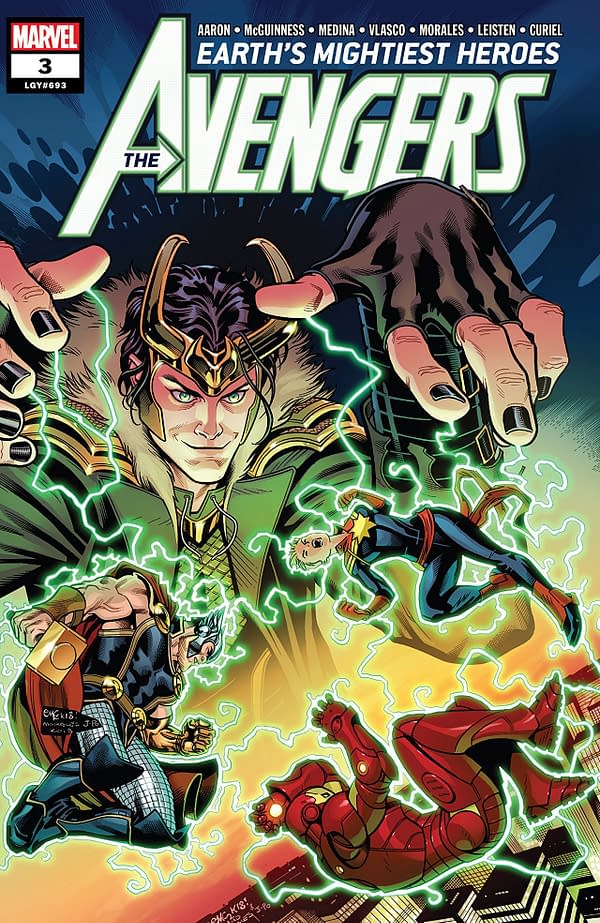 Avengers #3
Jason Aaron and Ed McGuinness's revival of Earth's Mightiest Heroes continues with Loki returning to torment the team once more while the Final Host of Celestials approach Earth.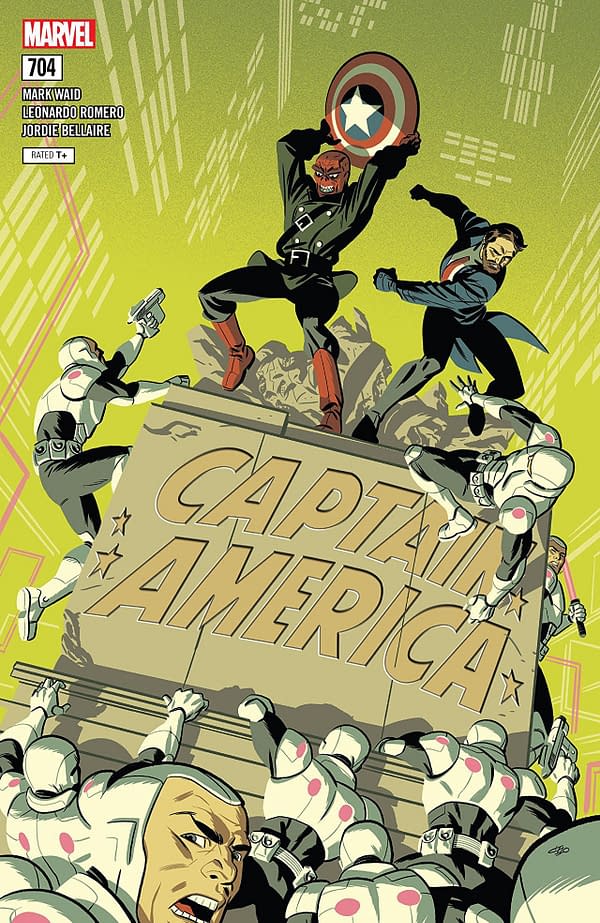 Captain America #704
Mark Waid and Leonardo Romero continue Jack Rogers's attempts to liberate the Earth from the Kree… now with the help of the Red Skull.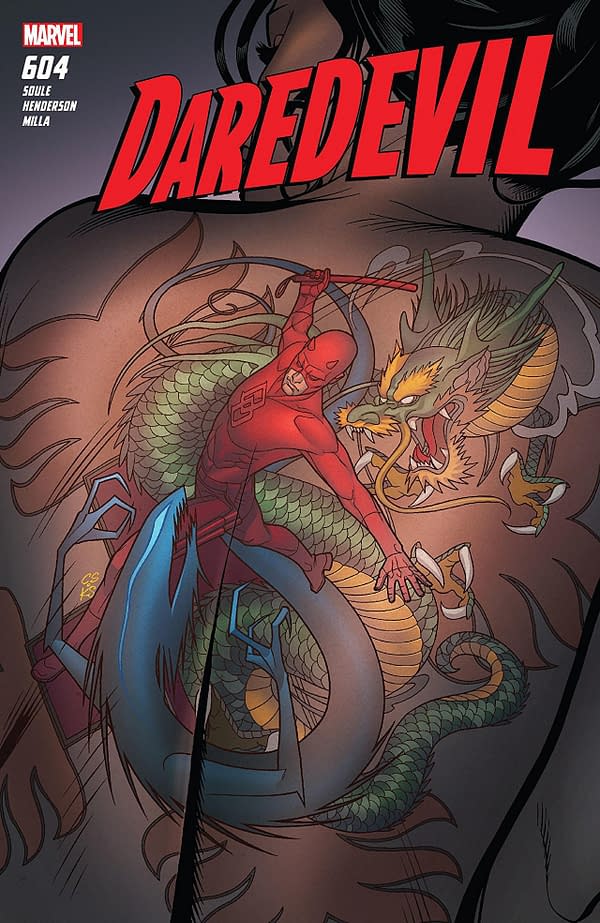 Daredevil #604
Daredevil and his allies continue their siege against the Hand while Matt Murdock tries to keep New York from falling into chaos. Charles Soule and Mike Henderson bring you this story.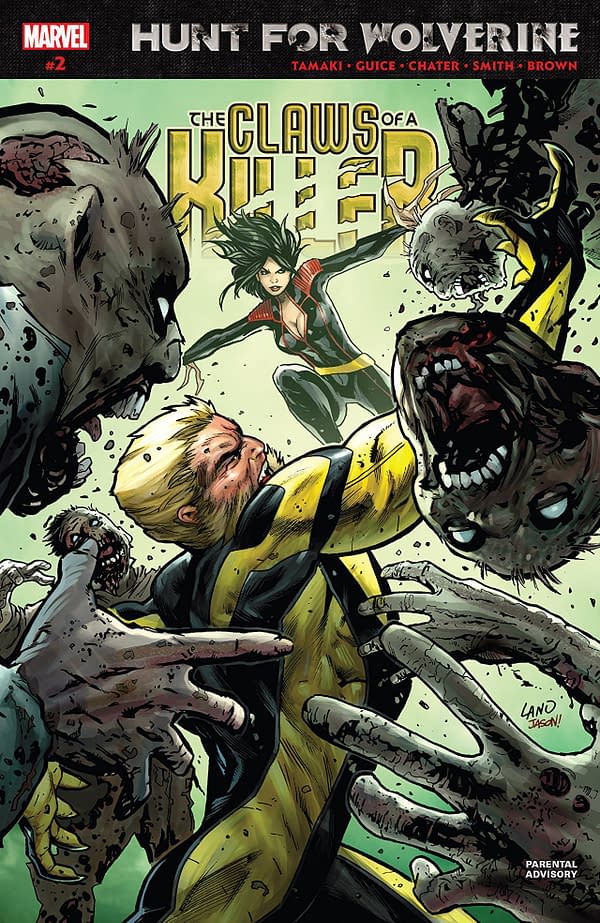 Hunt for Wolverine: Claws of a Killer #2
Sabretooth, Daken, and Lady Deathstrike are fighting zombies now apparently. This somehow connects to Logan. I am being cynical, but I kind of dig the setup. Mariko Tamaki and Butch Guice will hopefully do well here.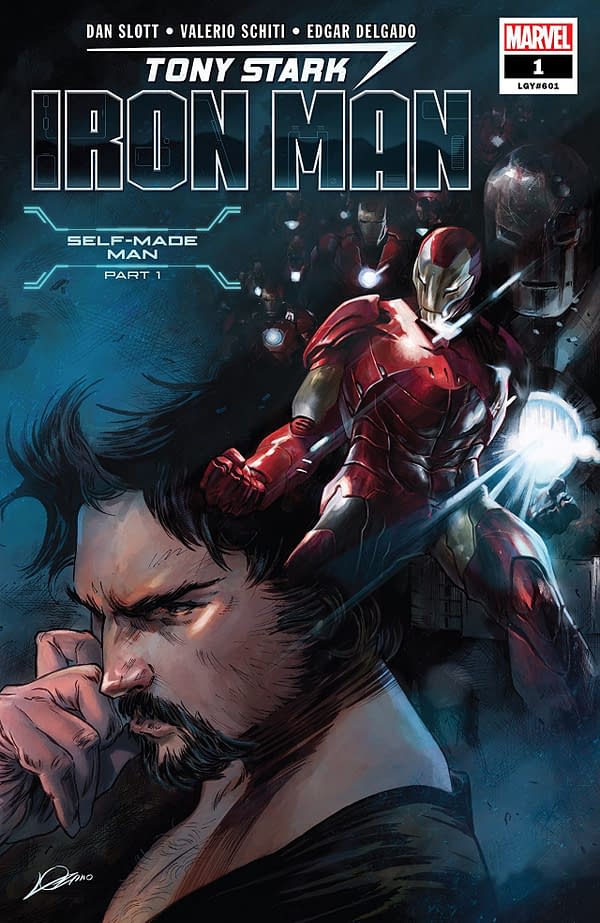 Tony Stark: Iron Man #1
Dan Slott and Valerio Schiti bring back the Invincible Iron Man, and he continues to pursue tomorrow. Also, there are so many variant covers.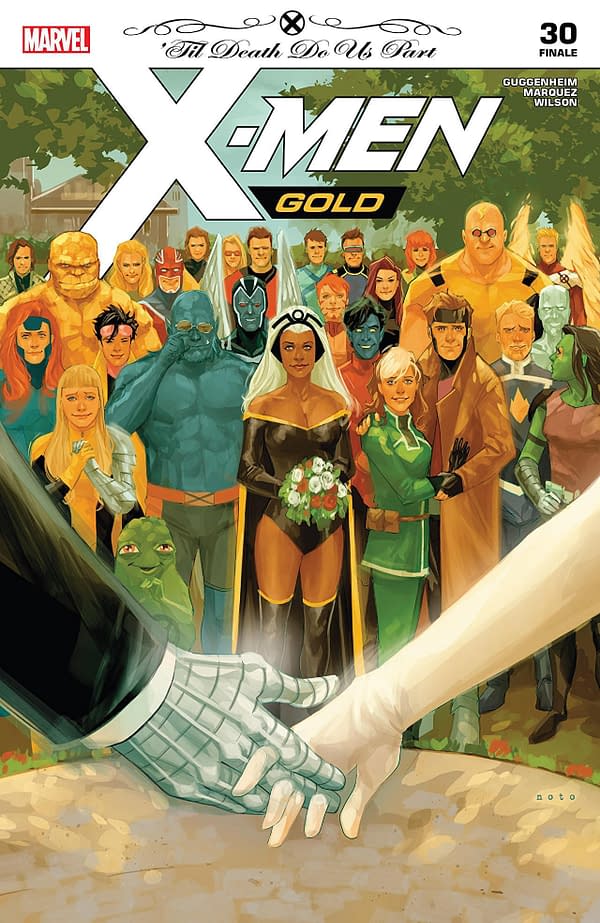 X-Men: Gold #30
Marc Guggenheim and David Marquez bring the long-awaited X-Men wedding issue between Kitty Pryde and Piotr Rasputin/Colossus.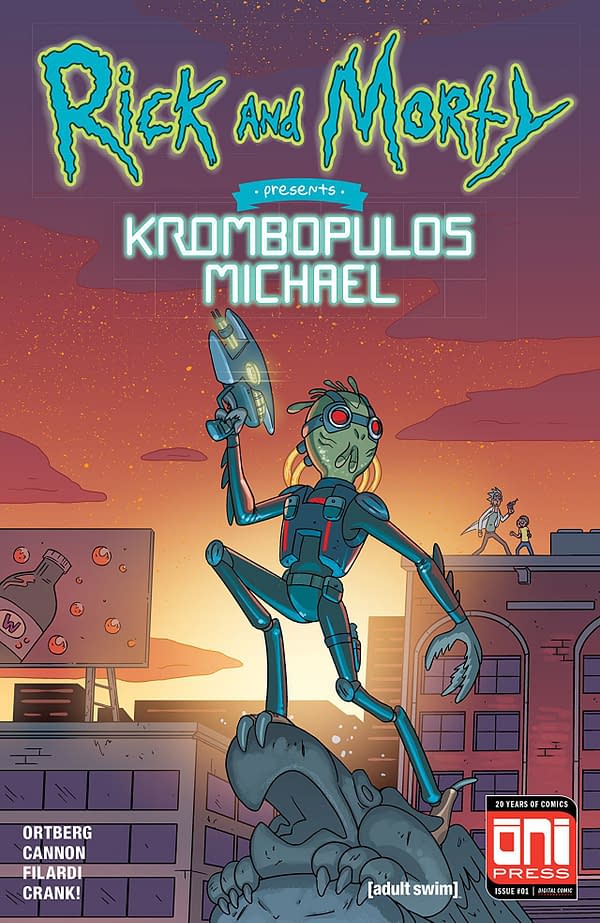 Rick and Morty Presents Krombopulous Michael #1
That guy, Michael, from the Rick and the Morty gets his own comic this week from Daniel Mallory Ortberg and CJ Cannon.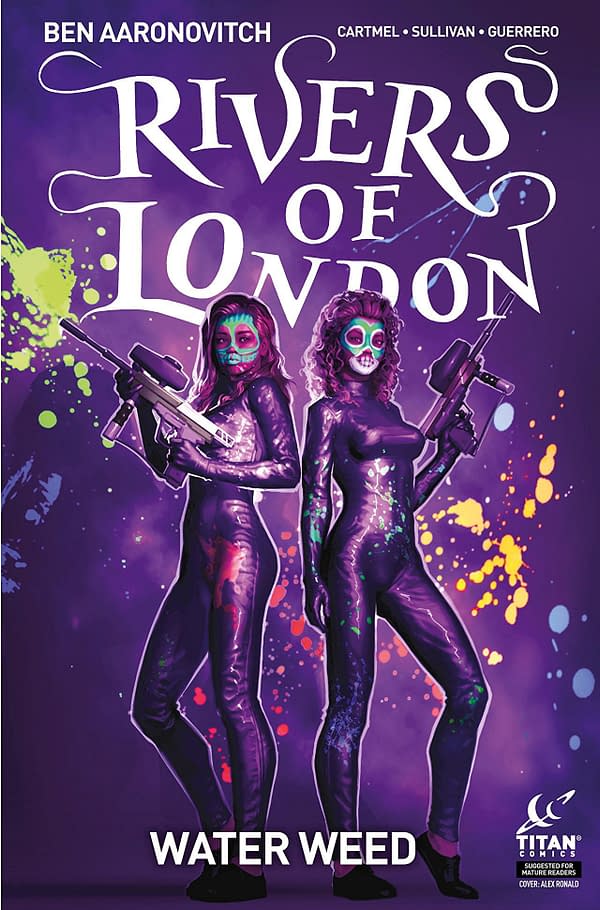 Rivers of London: Water Weed #1
A pair of rebellious river gods are going on a rampage across the Thames. Andrew Cartmel and Lee Sullivan bring you this Titan comic.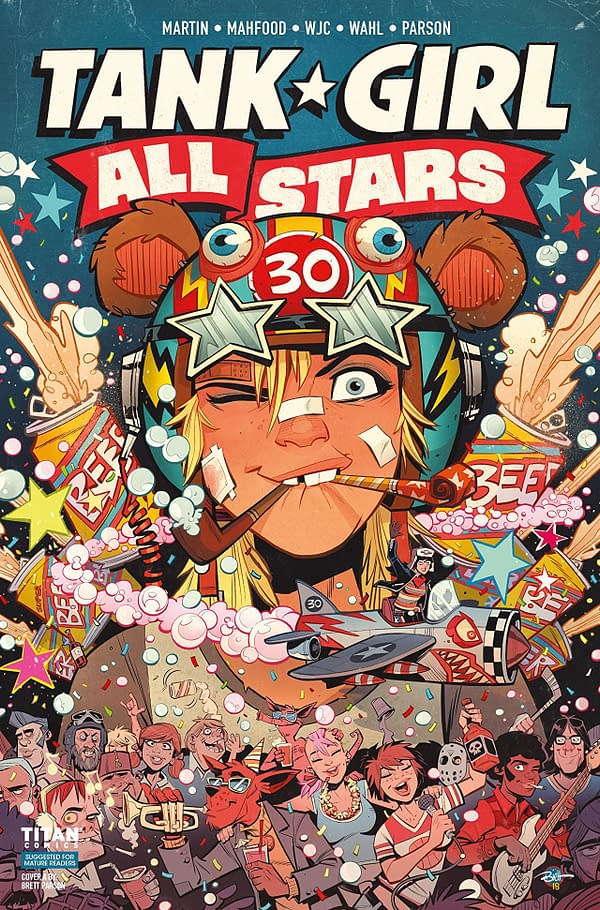 Tank Girl: All Stars #1
The best of Tank Girl is collected by Titan Comic in this anthology, which is four issues long and starting this week.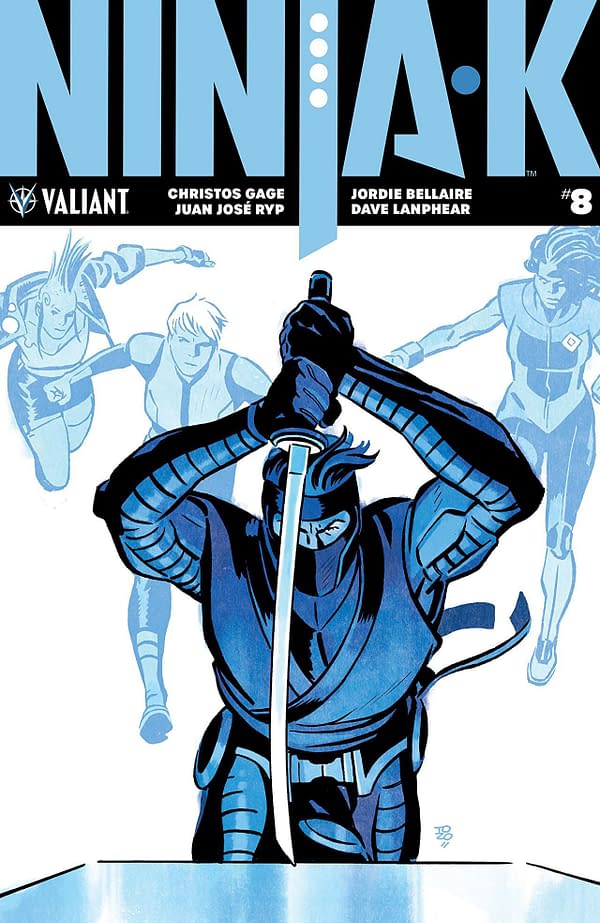 Ninja-K #8
Ninja-K and his team go after the Jonin in the hopes that they can shut down his team. Christos Gage and Juan Jose Ryp bring you this story.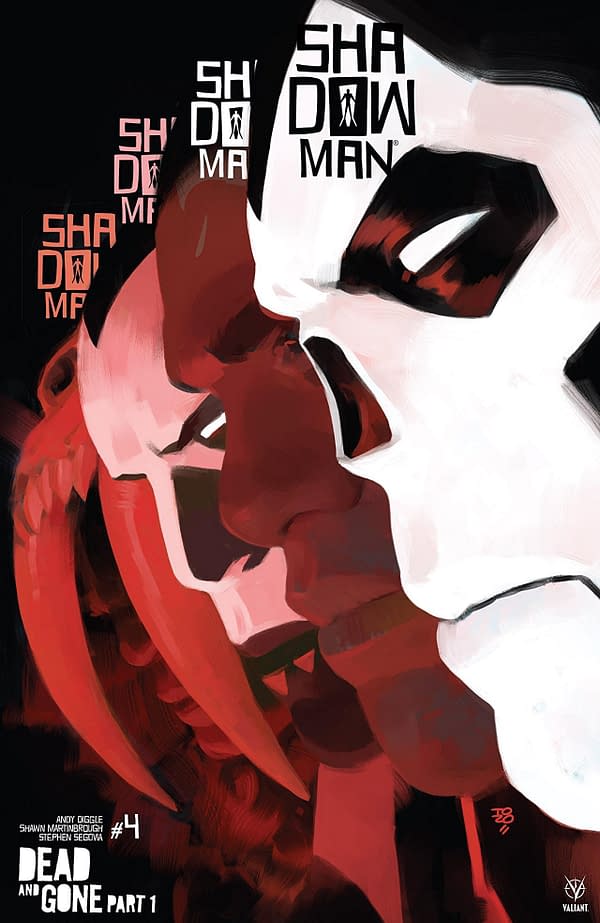 Shadowman #4
In the Deadside, Shadowman must learn the history of the Shadow Loa while Baron Samedi continues to threaten him. Andy Diggle and Shawn Martinbrough put together this comic.
*****
That's it for another installment of Comics for Your Pull Box. I'm trying to compress the list somewhat for the benefit of the reader not feeling overwhelmed. Times are tough, and money isn't infinite. Anyway, I'll be reviewing many of these comic this week. See you then.