Comics for Your Pull Box, Week of May 2nd, 2018: Avengers Assemble!
It's time to dig through the releases of the week and see what's worthy of your money once more. That's right, it's time for Comics for Your Pull Box! As always, here is the link to ComicList so you can see the full catalogue of the week's releases.
Apologies again for the lateness of this installment of the column as well as the lack of a Comic Book Wins and Losses for the past week. Life got in the way this past week.
In any case, this week is looking quite packed, so let's get started!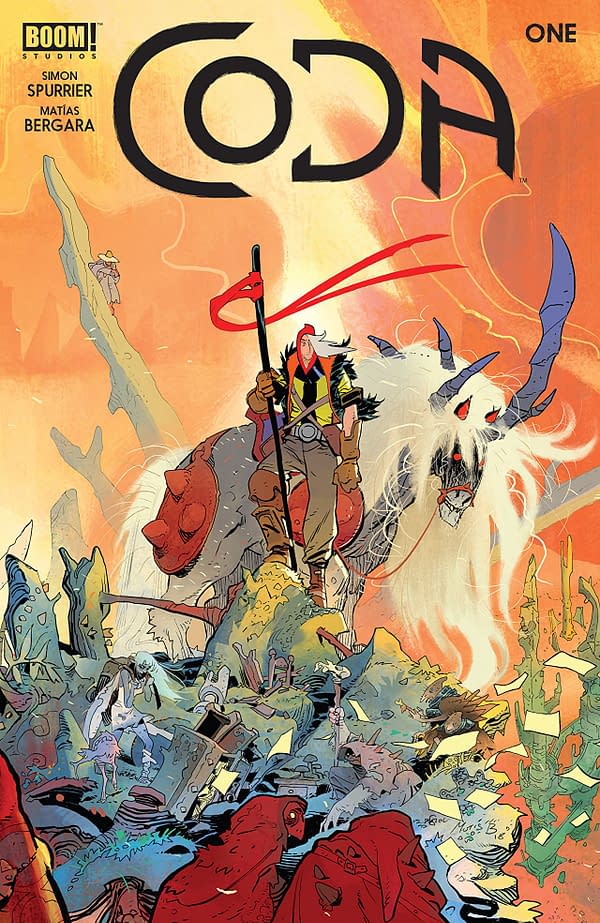 Coda #1
Si Spurrier and Matias Bergara bring that rare mixture of post-apocalypse and fantasy with Coda, which takes place after all magic was wiped from the fantasy setting. The book follows a former-bard wandering the lands in the aftermath.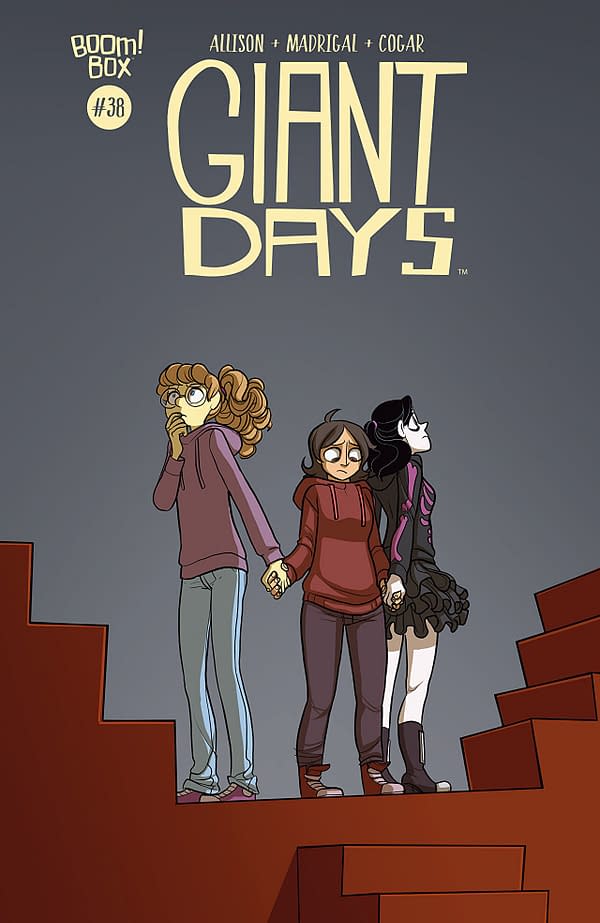 Giant Days #38
The girls are moving out and splitting up in this next challenging step of the John Allison Boom! Studios series. Though the comic is not really my speed, I can't deny how charming and lovable the leads are and how endlessly entertaining their dialogue is.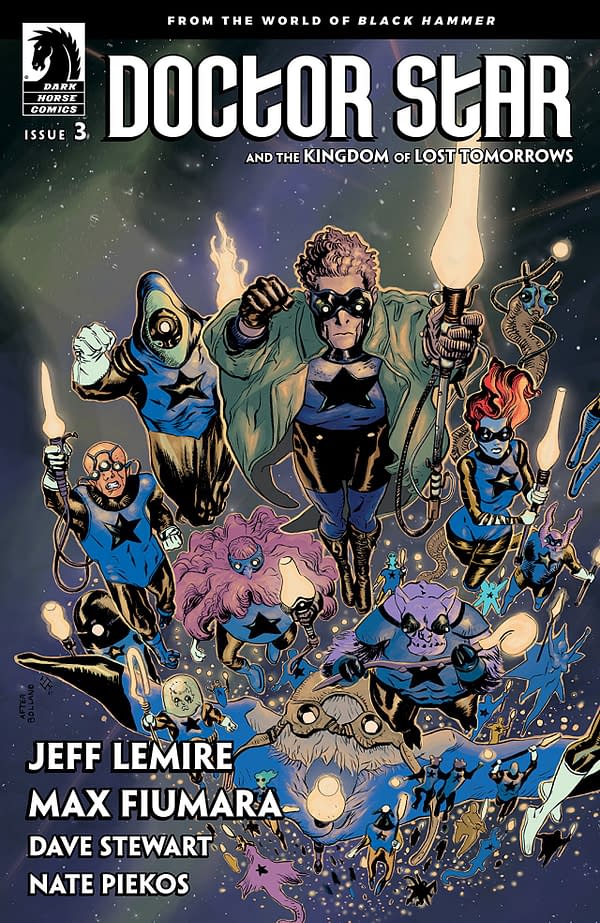 Doctor Star and the Kingdom of Lost Tomorrows #3
In this spectacular continuation to the Black Hammer universe under Jeff Lemire and Max Fiumara, Doctor Star goes to space in the hopes of finding a cure for his dying son only to find that his past exploits have inspired an entire intergalactic core in his image.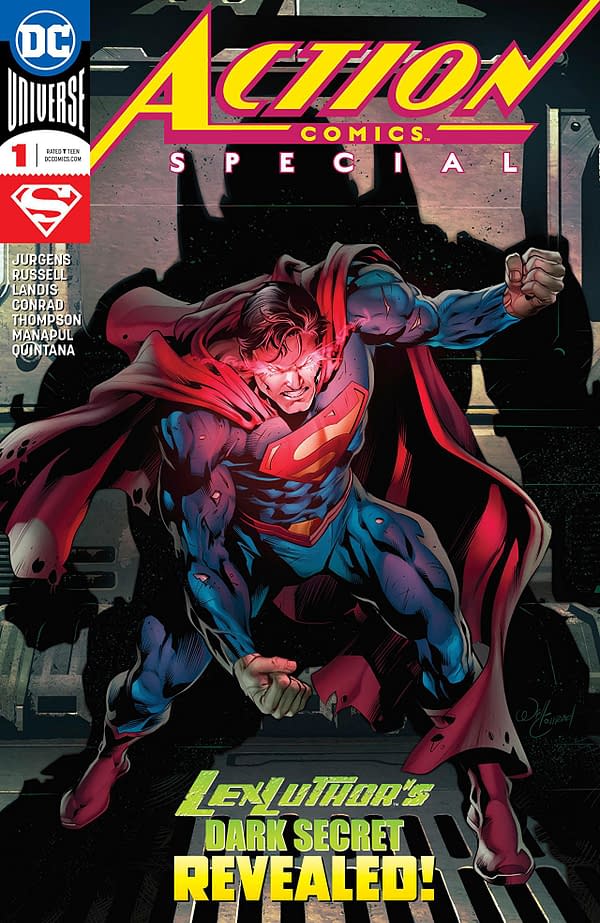 Action Comics Special #1
Dan Jurgens's final phase on Action Comics is joined by Max Landis, Will Conrad, Jill Thompson, Francis Manapul, and Mark Russell in the "Last Will and Testament of Lexington Luthor." Superman is aided by Lex Luthor when Krypton returns. Will Lex actually help the Man of Tomorrow? Or will he finally watch his greatest foe die?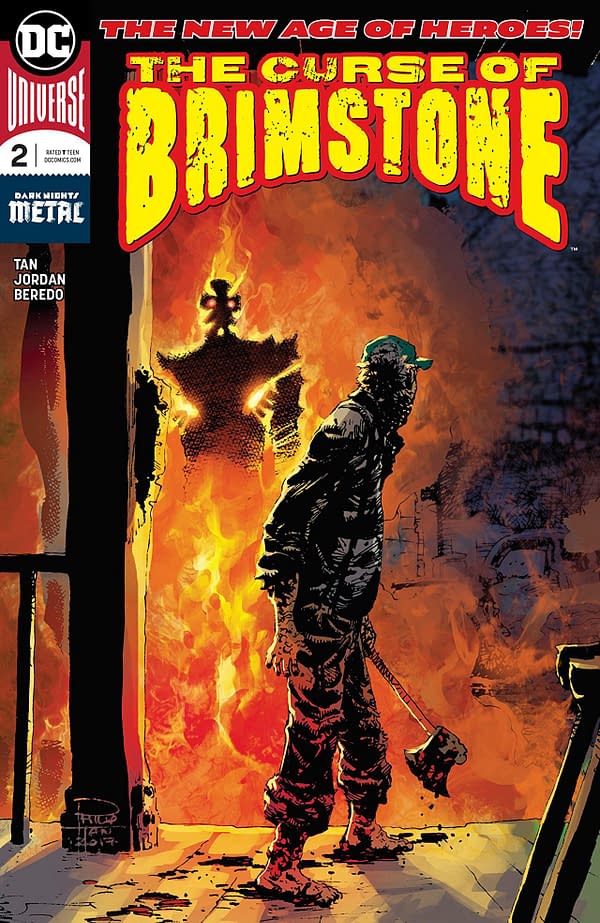 Curse of Brimstone #2
Now turned into a fiery demon from a mysterious man, Joe Chamberlain works to relieve himself of the curse by any means possible. Curse of Brimstone was my second favorite New Age of Heroes title after Terrifics, and I look forward to seeing where this one goes.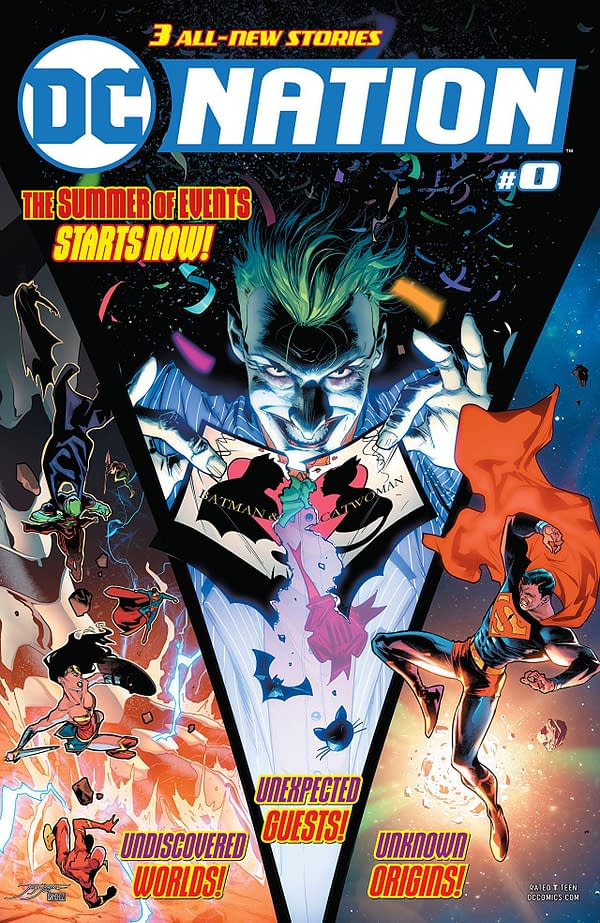 DC Nation #0
In this free preview book by DC, we are given a preview of things to come, such as the Joker's reaction to Catwoman and Batman's upcoming wedding, No Justice by Scott Snyder, and Man of Steel by Brian Michael Bendis and Jim Lee.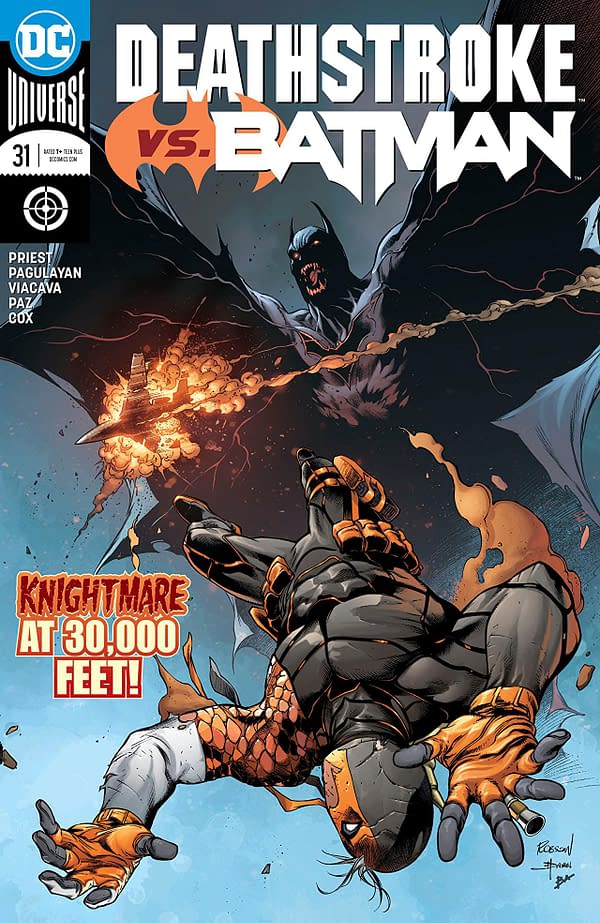 Deathstroke #31
The first issue of Deathstroke vs. Batman blew me away with its pacing, action, and take-no-prisoners tone. It will hopefully only intensify from here as the war between Slade and Bats continues. Christopher Priest keeps impressing me with his grand DC comeback. Plus, he's joined by the great Carlo Pagulayan and Roberto Viacava.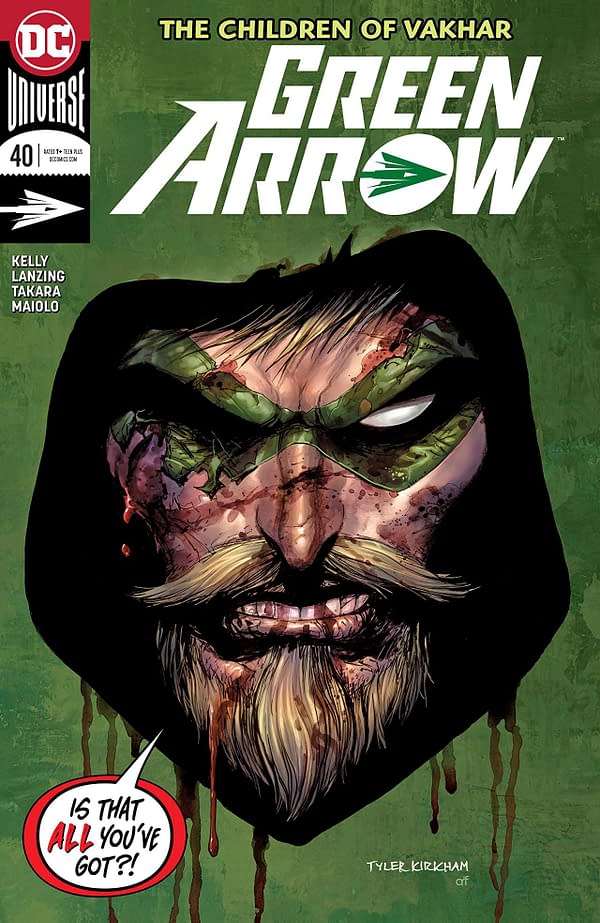 Green Arrow #40
Green Arrow #39 took Ollie's own well intentions and the general "white savior" concept to task in a brutal and harsh installment for the Emerald Archer. Collin Kelly, Jackson Lanzing, Marcio Takara, and Marcelo Maiolo are looking to have a solid short stint on this title.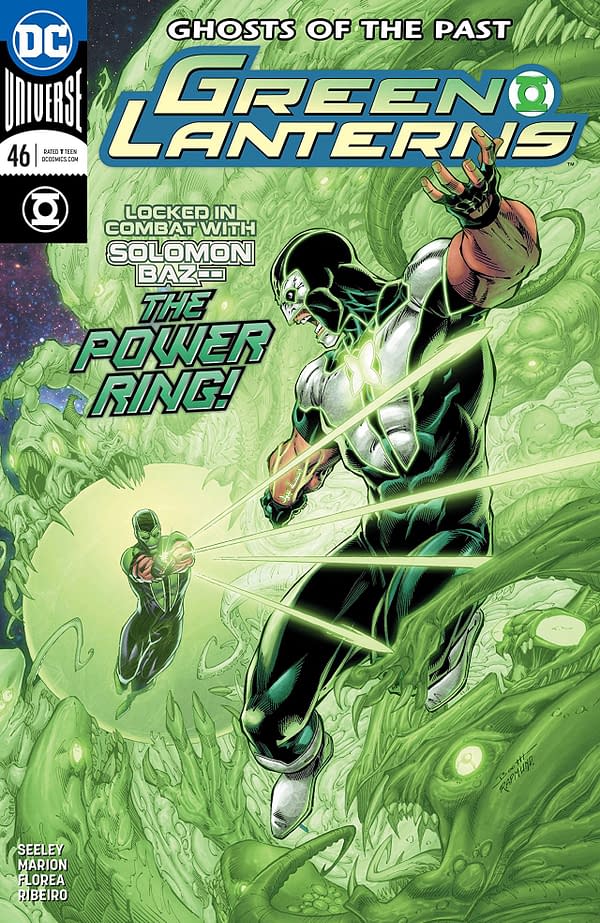 Green Lanterns #46
Tim Seeley has Green Lanterns visiting the dark past of Jessica Cruz at last, and the previous issue impressed with its focus and management of tone. Hopefully the streak will keep going with #46, where Power Ring returns to throw a monkey wrench into the partnership of Simon Baz and Jessica Cruz.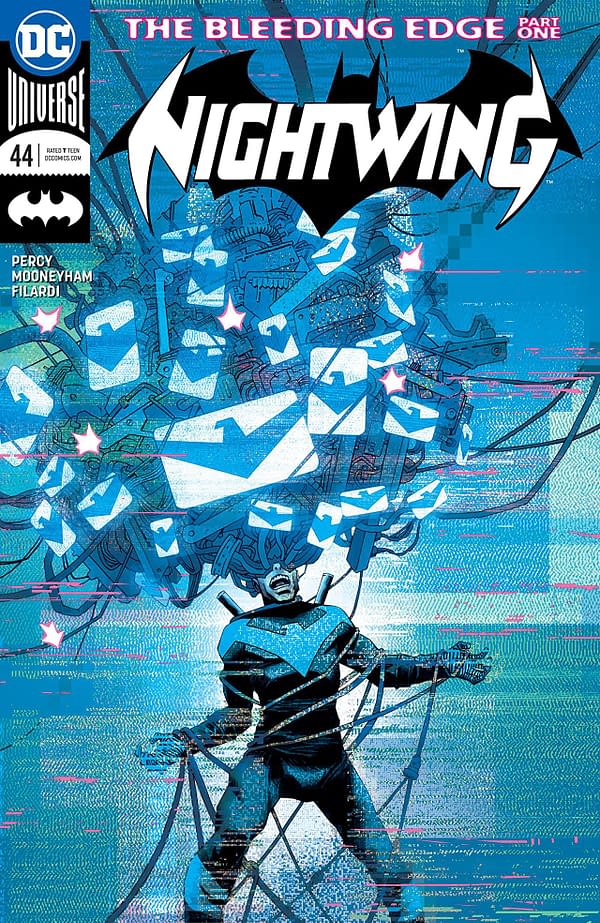 Nightwing #44
As far as I can tell, Benjamin Percy and Christopher Mooneyham are the new creative team on Nightwing for the foreseeable future. That's a solid team; both are very talented. I dug Percy's run on Green Arrow, and, if he adds a streak of social justice to Nightwing, I won't complain. This story begins with "gentrification on gigabyte-laced steroids," so that's promising.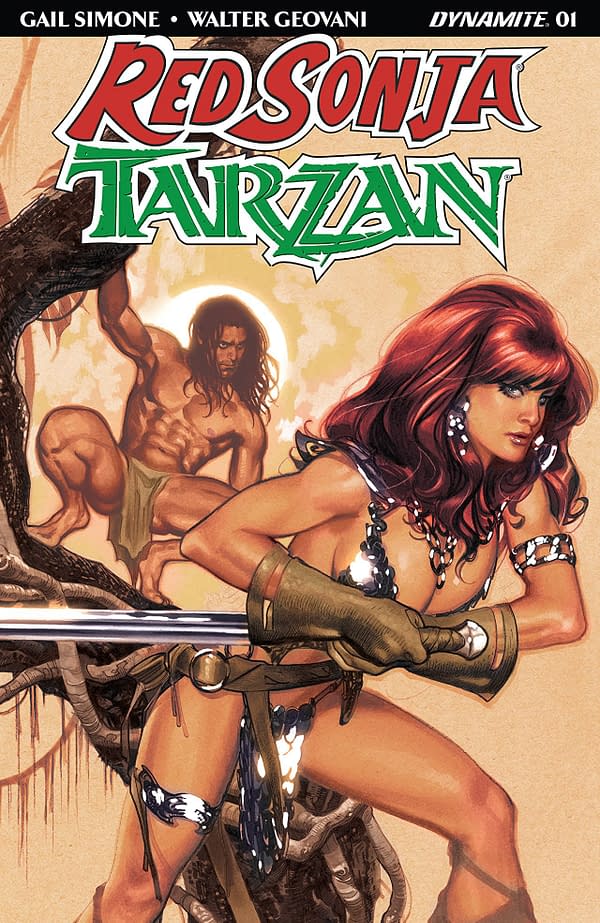 Red Sonja/Tarzan #1
Gail Simone is uniting Tarzan and Red Sonja alongside artist Walter Geovani. The two fight a the villainous Eson Duul, and, with a creative team like this, it's sure to be an enjoyable read.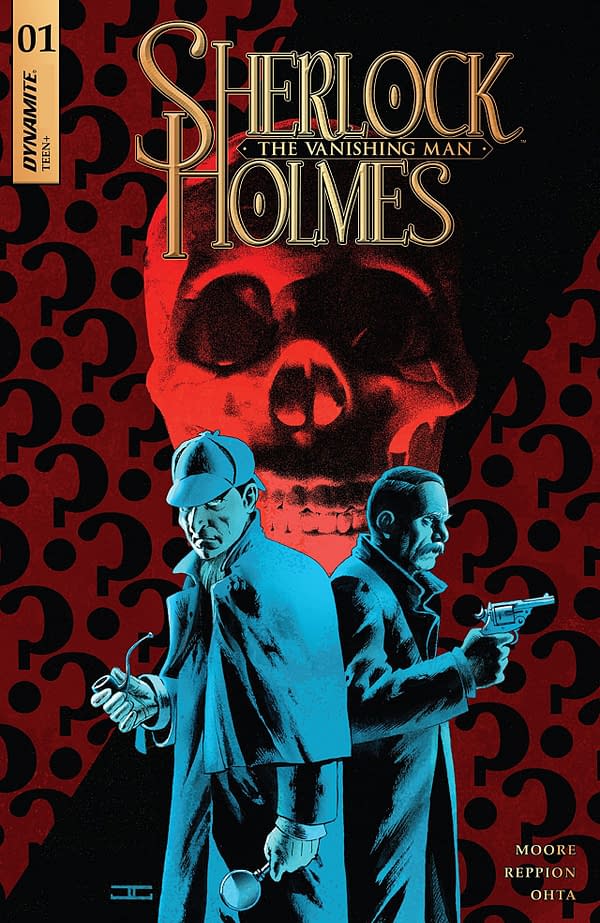 Sherlock Holmes: The Vanishing Man
Dynamite Entertainment brings you the Vanishing Man under the creative team of Leon Moore, John Reppion, and Julius Ohta. As per the name, a normal family man vanishes with no trace, and it's up to Holmes and Watson to discover the truth.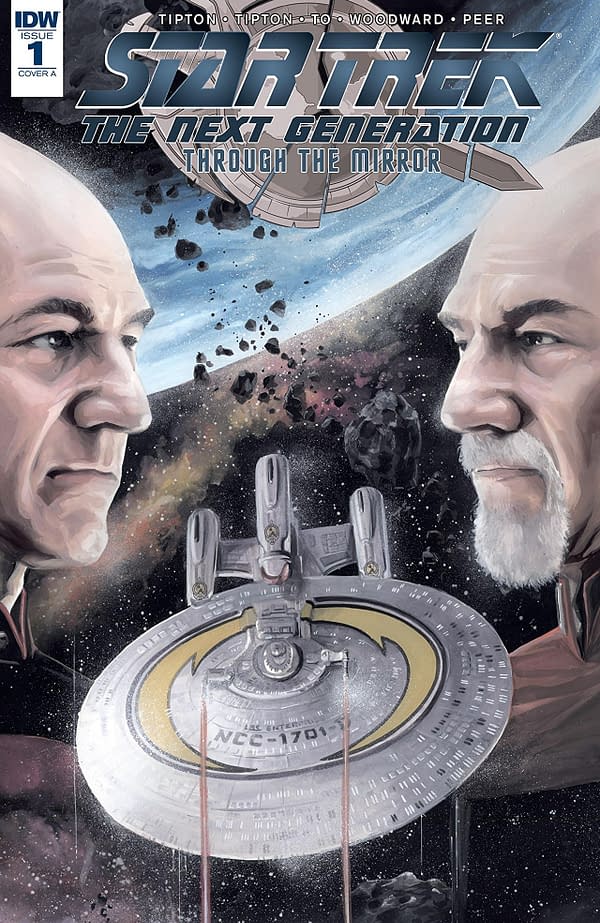 Star Trek the Next Generation: Through the Mirror #1
This follow up to Mirror Broken brings the Mirror Universe TNG crew over to the regular Star Trek TNG universe to conquer the worlds within. It'll be up to our Picard, Riker, Data, Troy, and company to stop them. This one comes through the creative team of David and Scott Tipton, Marcus To, Chris Johnson, and J.K Woodward.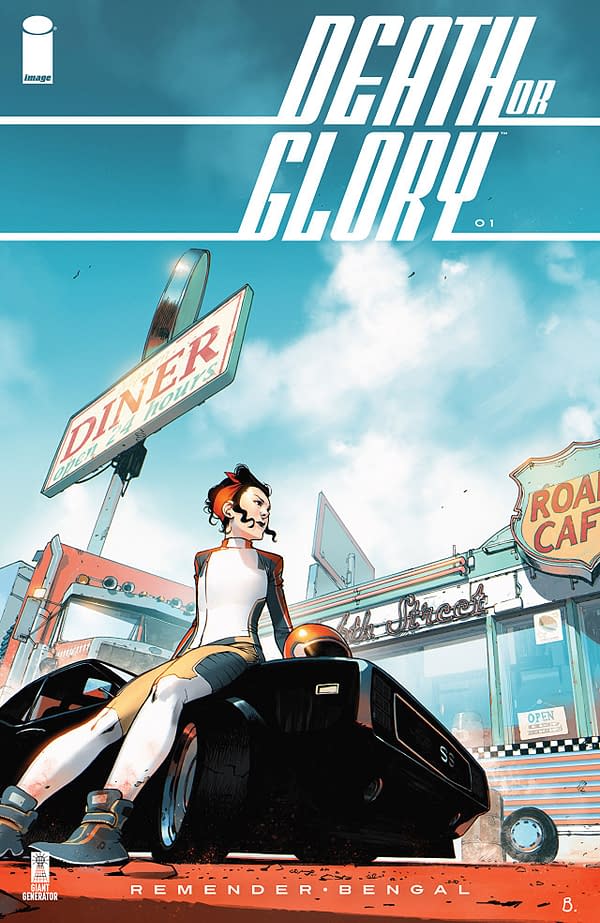 Death or Glory #1
Rick Remender's next comic begins with Death or Glory #1 alongside artist Bengal. It brings Glory, a woman raised amid truckers and on the road, trying to save her father by pulling off a series of dangerous heists in something between Mad Max and a classical western. This one looks like it could be something special.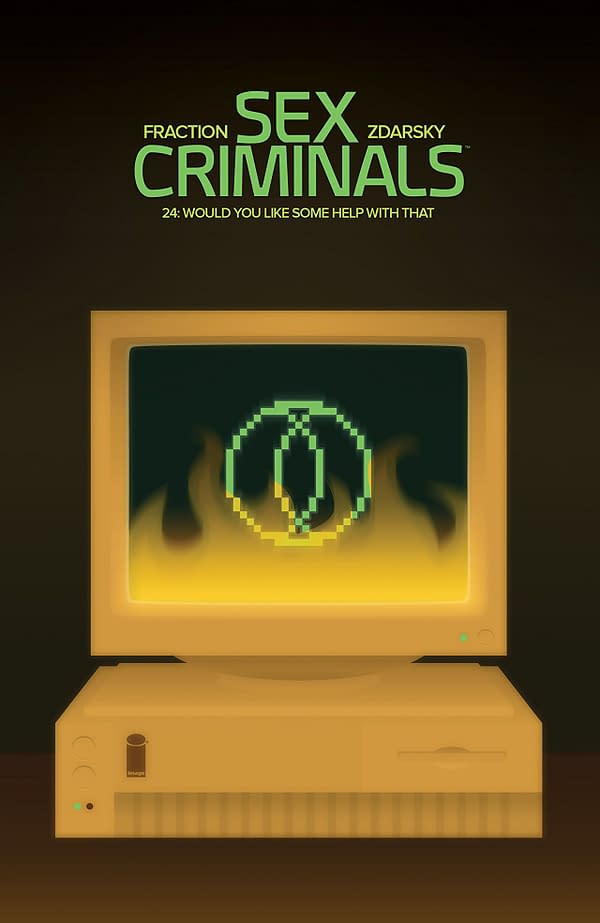 Sex Criminals #24
I first tried Sex Criminals last issue, and I now feel great shame in having slept on this one for so long. Matt Fraction and Chip Zdarsky have a delightfully daring, funny, and absorbing sex drama/superhero/crime/comedy thing unlike any other comic I've read.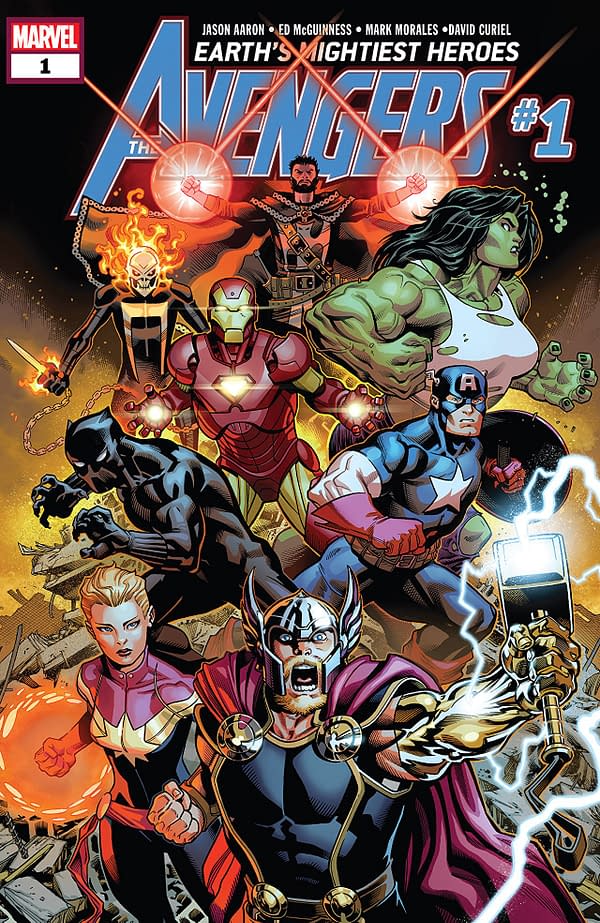 Avengers #1
Mark Waid and Ed McGuinness' new Avengers title begins at last this week, and it brings together a group of Earth's Mightiest Heroes both new and old. The Final Host of Celestials are on their way, and it is up to the Avengers to make sure the world lives to see tomorrow.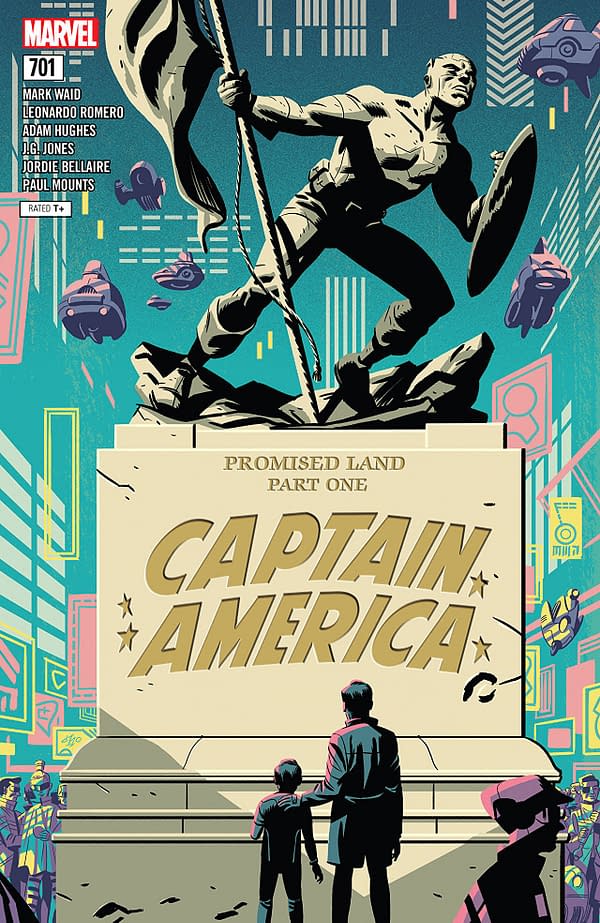 Captain America #701
This issue of Captain America brings together Mark Waid and Leonardo Romero for a look at the future, where the descendent of Steve Rogers lives in the utopian America imagined by Captain America. This descendent may just have to protect that dream.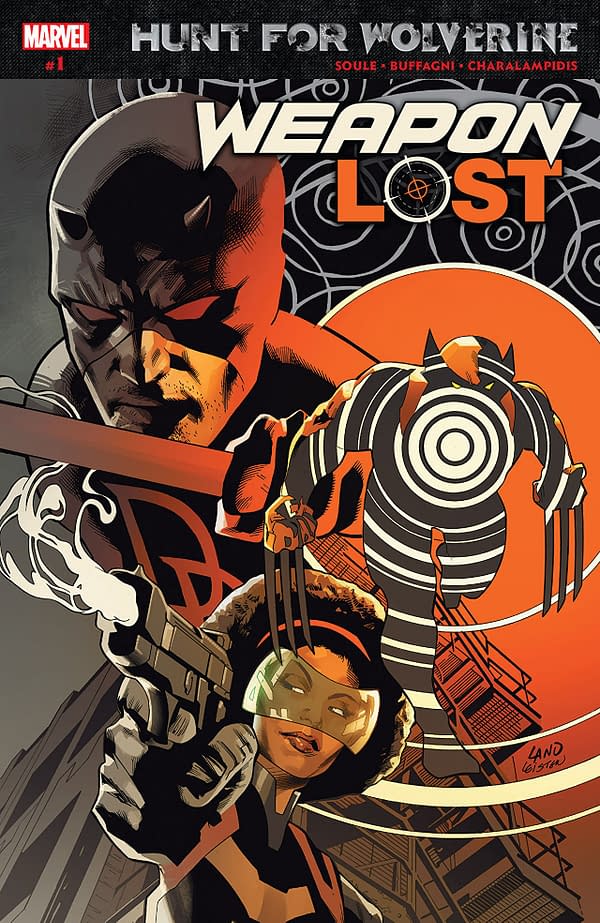 Hunt for Wolverine: Weapon Lost #1
Hunt for Wolverine rolls onward when Daredevil, Misty Knight, Frank McGee, and Cypher unite under Charles Soule and Matteo Buffagni. This group believes they have tracked down Logan, but have they? Or will this person prove to be their downfall?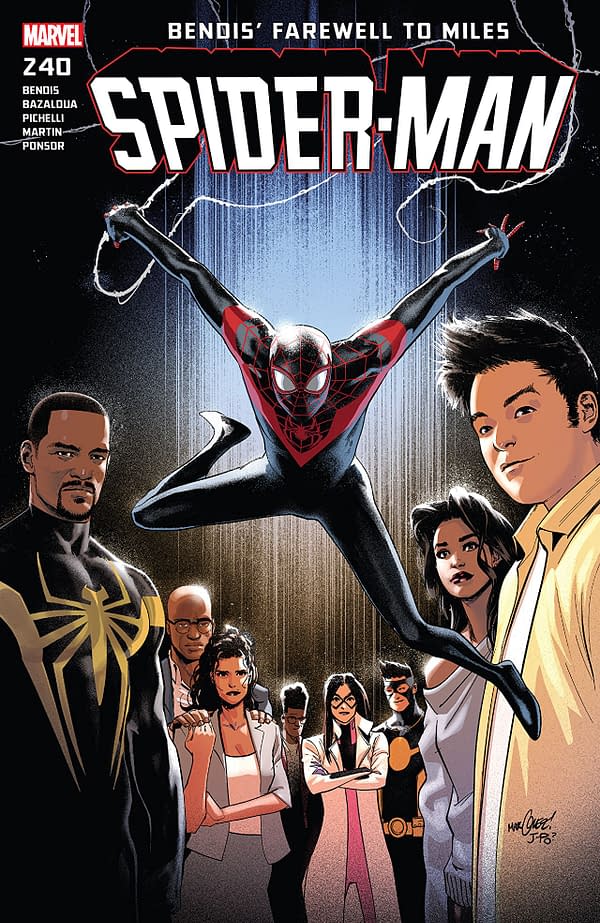 Spider-Man #240
Brian Michael Bendis sees off Miles Morales with the help of Oscar Bazaldua and Sara Pichelli. It's sad to see Bendis leave this phenomenal character, and hopefully his final entry in the Ultimate Spider-Man saga will be a good one.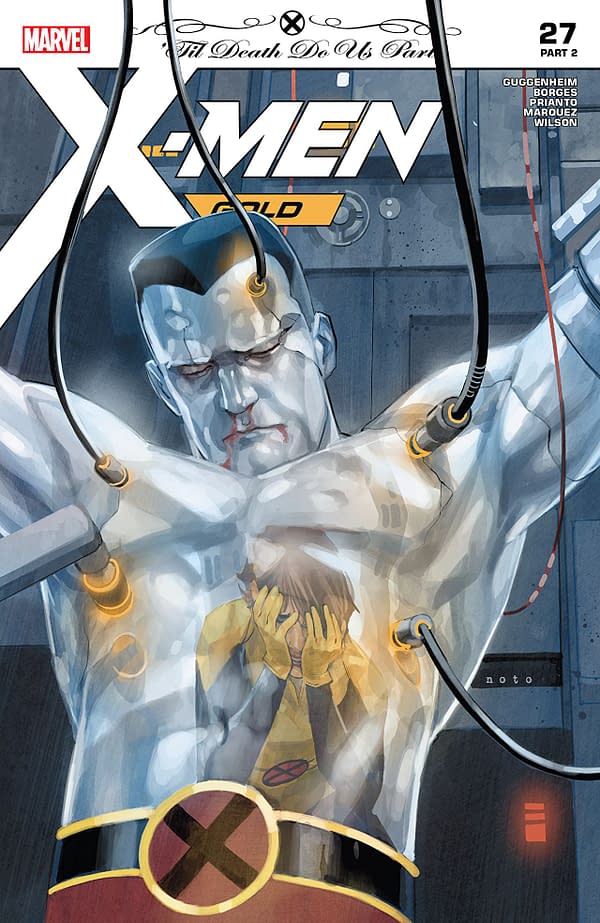 X-Men: Gold #27
X-Men: Gold #27 nears the wedding between Kitty Pryde and Colossus, but will Peter Rasputin live long enough to see that wedding? Marc Guggenheim, Geraldo Borges, David Marquez, and company bring you this prelude to "Til Death Do Us Part." Alien Toilet Monsters #1
The excellent Alien Toilet Monsters #1 is getting another printing through Onimorphic. I've repeatedly praised this book by Carol Zara and Eric Barnett. The book delivers a bizarre near-future story with alternate universes and a self-reflective theme set around the toxicity of fandom.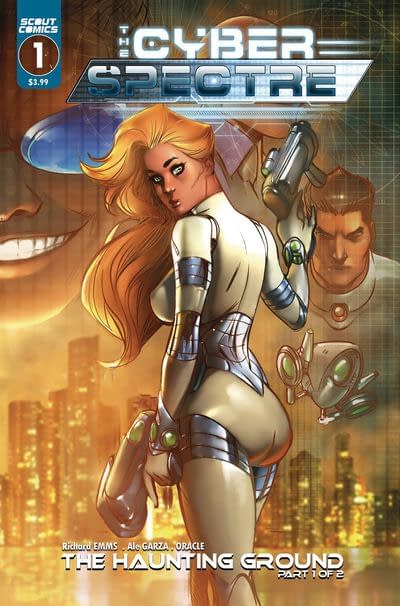 Cyber Spectre #1
In a future where justice is entirely run through supercomputers, the mysterious Cyber Spectre is able to avoid capture despite several major crimes. Scout Comics, Richard Emms, and Ale Garza bring about this sci-fi crime comic.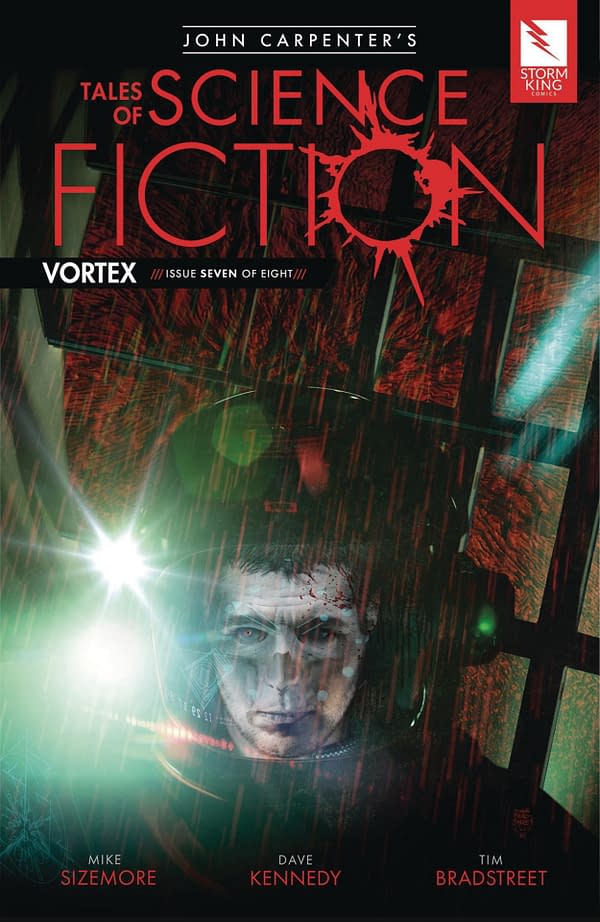 John Carpenter's Tales of Science Fiction: Vortex #7
This excellent sci-fi horror comic by Storm King Productions, John Carpenter, Sandy King, Mike Sizemore, Dave and Pete Kennedy nears its final act as the mining station on the other side of the universe continues to be overrun by a mysterious and amorphous creature. The survivors will have to find a way to stop it before it can get to Earth.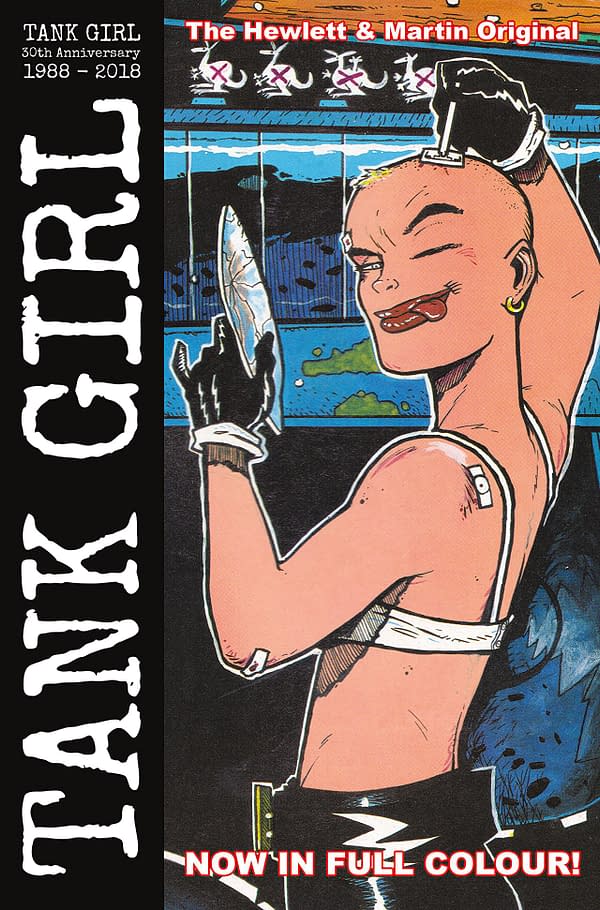 Tank Girl Full Color Classics 1988-1989 #1
Tank Girl's original comics are receiving a remake in full color, so you can now own the Alan C. Martin and Jamie Hewlett classics in full beautiful color.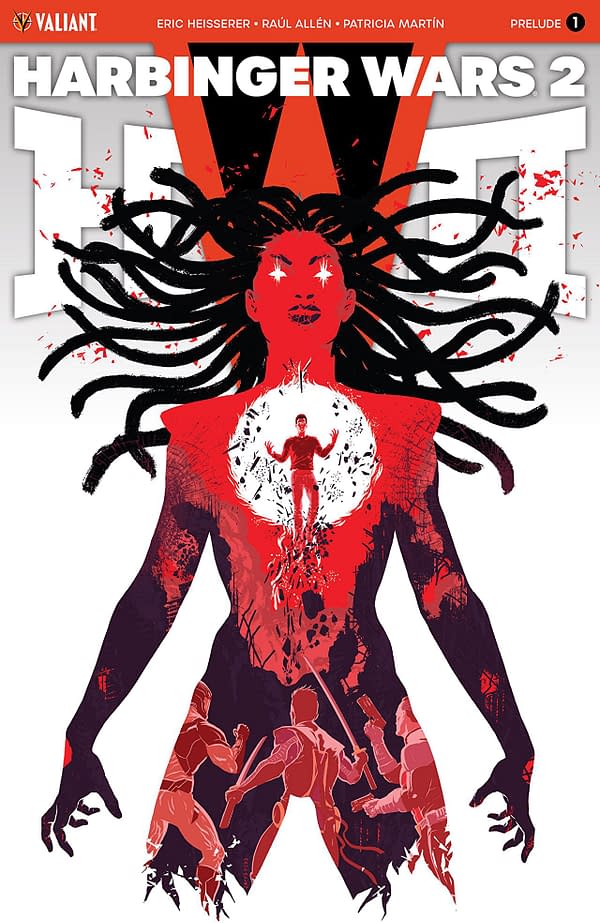 Harbinger Wars II Prelude
Harbinger Wars II from Valiant Entertainment is on the horizon, and Eric Heisserer and Raul Allen bring this prelude issue to the big Valiant event of the summer. The Harbingers are spread across America, but Livewire is bringing them back together. This action will create an explosive conflict across the world.
***
And that's it for another Comics for Your Pull Box entry. I hope everyone found something worthwhile. Look out for my reviews on these books later in the week. See you then!