Comics for Your Pull Box April 11th, 2018: Domino and Exiles Finally Begin!
It's that time of the week again! Let's take a look at what comics are worthy of your pull box this Wednesday of April 11th, 2018. By that, I mean more than just Domino and Exiles, though you can bet they will definitely be included.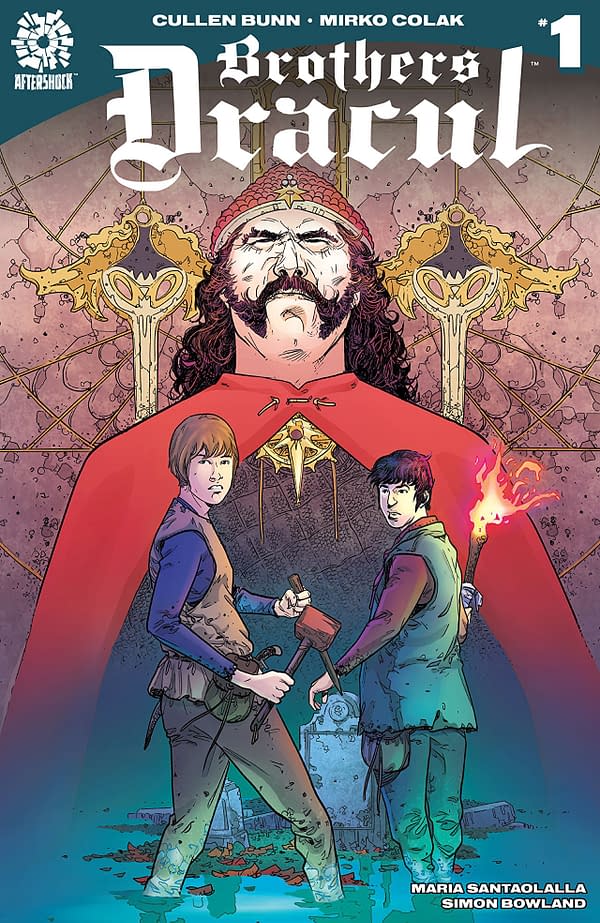 Brothers Dracul #1
Unholy Grail Creators Cullen Bunn and Mirko Colak reunite under AfterShock, this time bringing us the tale of Vlad the Impaler's teenage years in the enslavement of the Ottoman Empire. It dives into what created Vlad the Impaler and the cruelty he inflicted.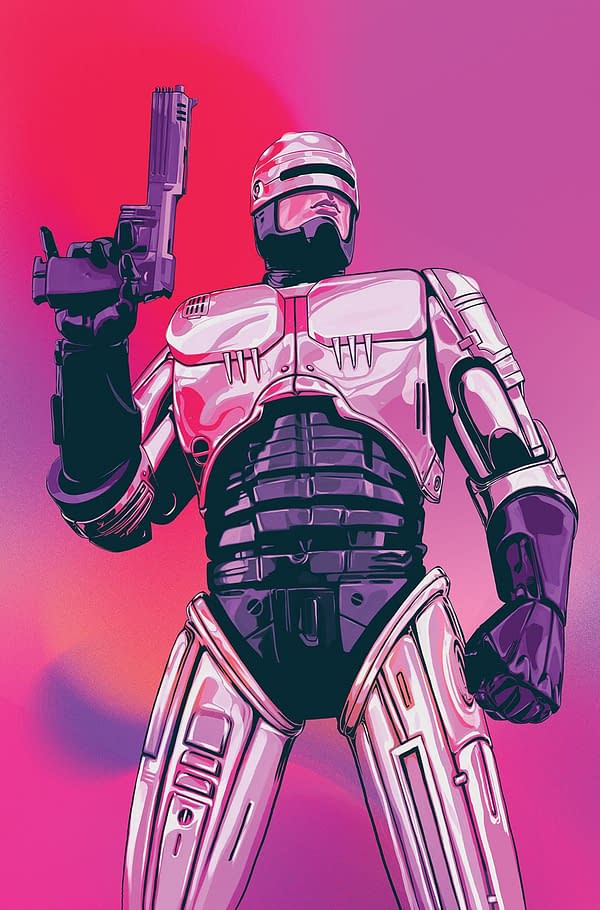 Robocop: Citizen's Arrest #1
Robocop: Citizen's Arrest, published through Boom! Studios, brings you a future where justice is crowdsourced, the Robocop program has been going strong for decades, and the public police force has been retired. Justice is carried out through citizens spying on one another. This sounds like an interesting place to take Robocop, and it sounds worth checking out. This one comes from creators Brian Wood, Jorge Coelho, and Doug Garbark.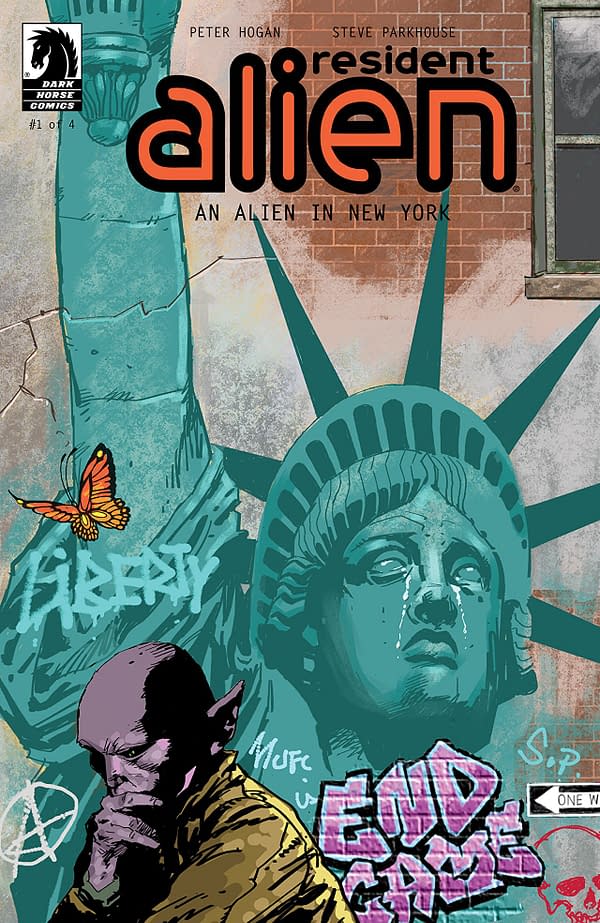 Resident Alien: An Alien in New York #1
Peter Hogan and Steve Parkhouse continue their murder mystery tale of an alien hiding in plain site, this time bringing the leading extraterrestrial to New York with his friend, a Native American Shaman.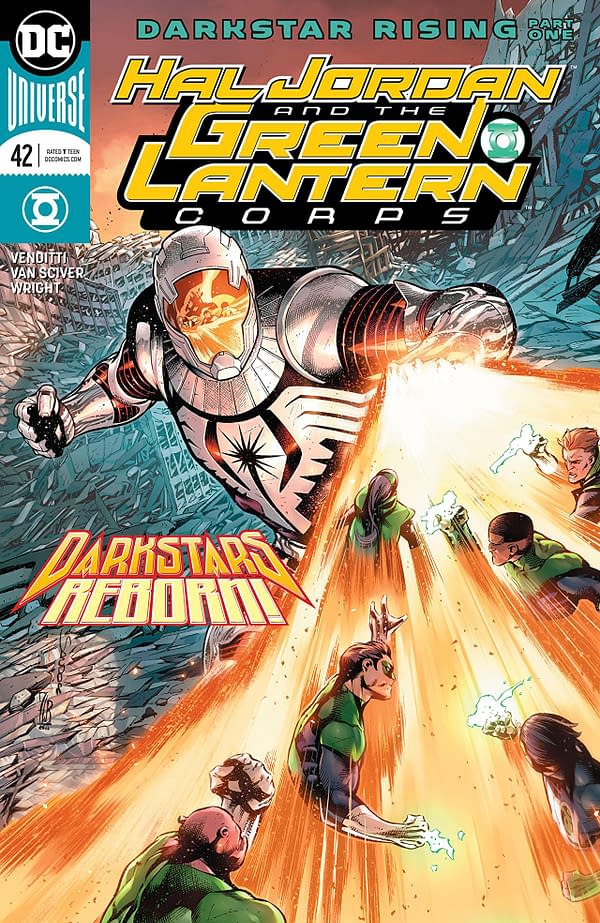 Hal Jordan and the Green Lantern Corps #42
Another issue of the excellent Hal Jordan and the Green Lantern Corps #42 comes out this week, this time bringing back the Darkstars at the hands of the despotic counterparts to the Guardians, the Controllers. Robert Venditti has made this one of DC's best series since Rebirth, and this is sure to be another great issue.
Immortal Men #1
One of the more mysterious entries in DC's New Age of Heroes line, The Immortal Men #1 comes out this week. It boasts the creative team of James Tynion IV and Jim Lee and centers around a clandestine and well, immortal, group of beings fighting to stop another cabal known as the House of Conquest. That doesn't explain a whole lot about what this book is going to be like, but the visual design of the heroes are unique.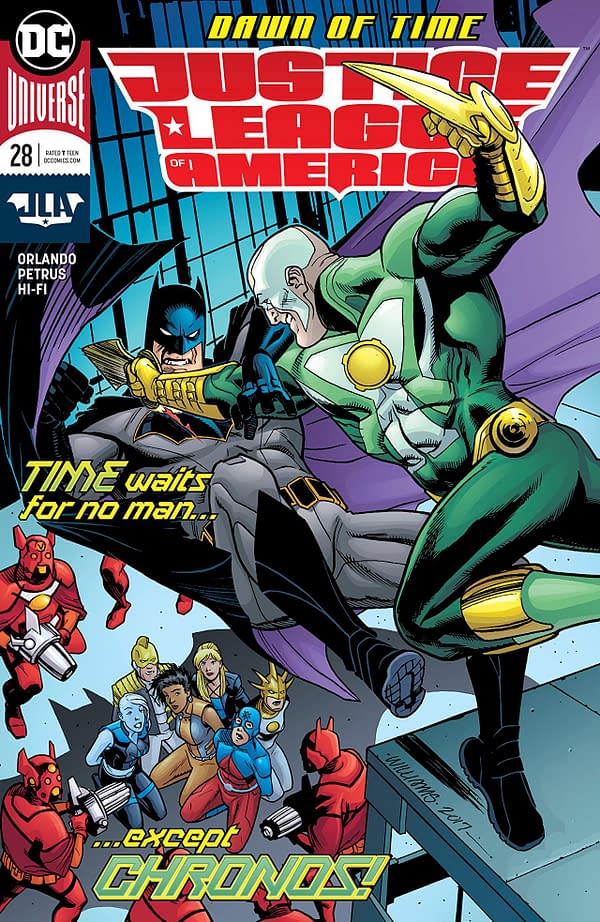 Justice League of America #28
Chronos continues his assault against the Justice League of America in his attempt to stop the God of Superheroes from touching the Earth and leading to our age of heroes. Steve Orlando has shaped this into a consistently fun and interesting book, and Hugo Petrus joins to contribute the art to this installment.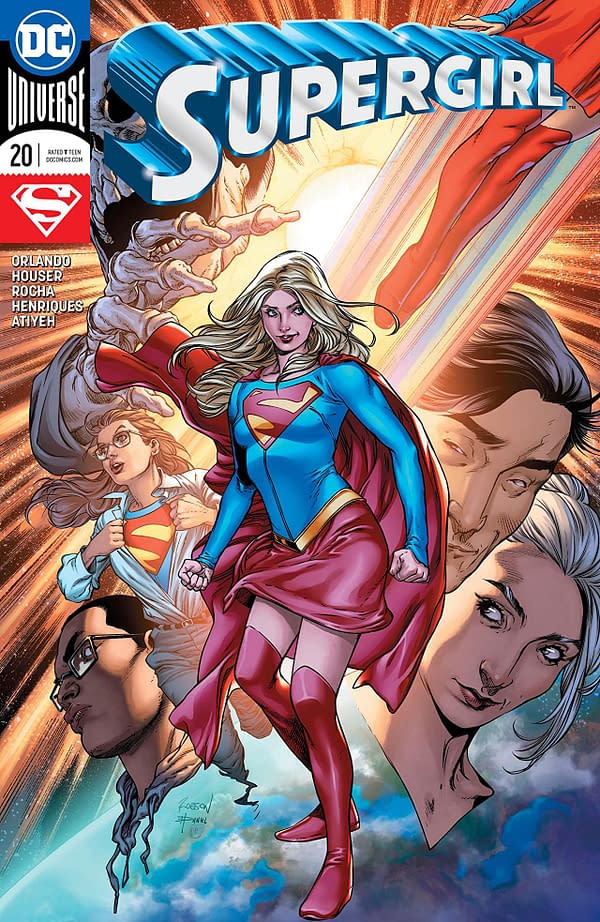 Supergirl #20
Speaking of Steve Orlando, he and Jody Houser are finishing off their run on Supergirl this week with its 20th issue. Admittedly, I hadn't followed this run at all, and I wish I had. I've always had a soft spot for Kara Zor-El, and it's sad to see her book ending.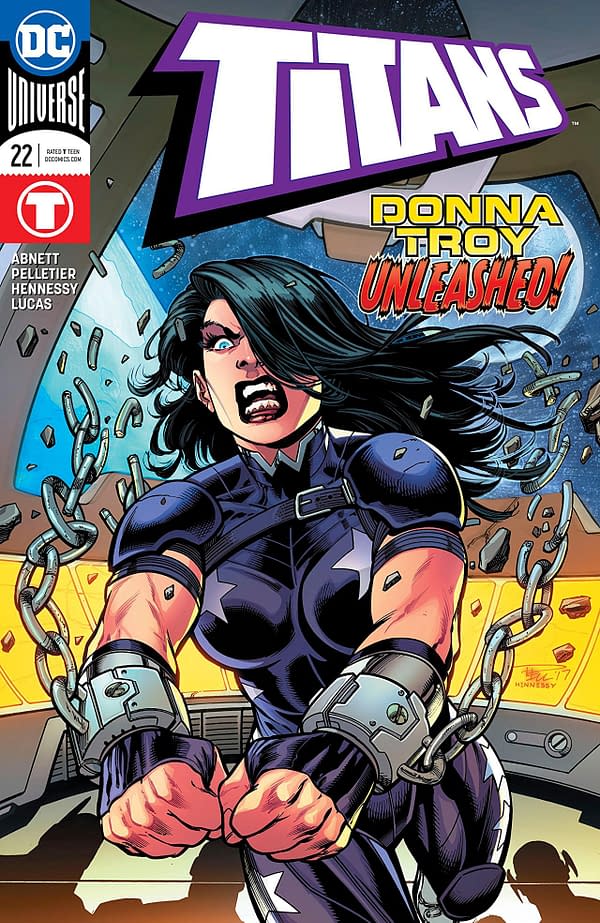 Titans #22
Dan Abnett has done some great work on Titans, doing a good job of focusing on the interpersonal relationships of the team and giving each character room to grow. This arc has focused on Arsenal following an Inter-Gang conspiracy, not knowing that he's also being played by the Brain and Monsieur Mallah. This time, Donna Troy is going to find Roy Harper, but she might have to fight her way through the Justice League first. Plus, art from the excellent Paul Pelletier.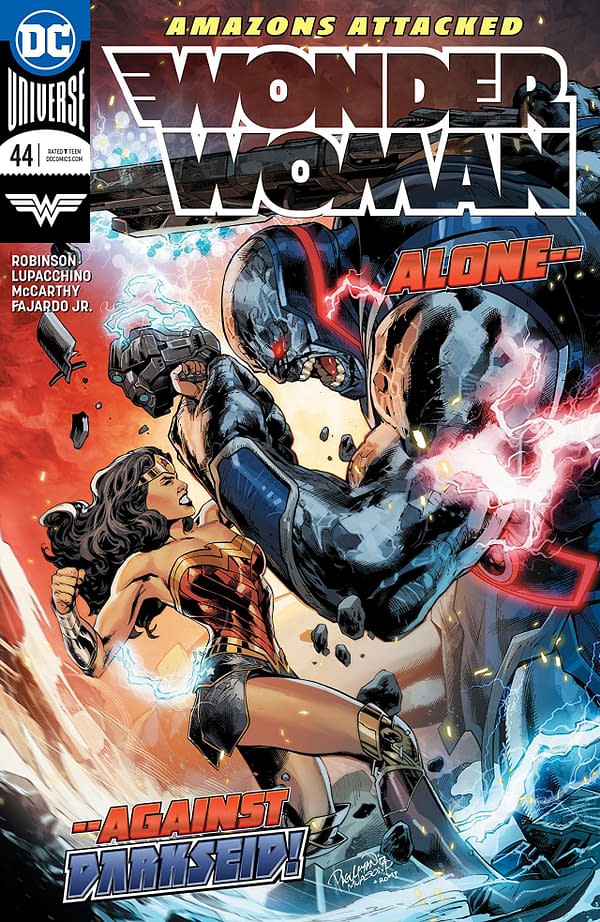 Wonder Woman #44
I've had my mixed feelings about James Robinson's tenure on Wonder Woman. That said, I can't deny that the promise of a showdown between Wonder Woman and Dark Seid sounds absolutely incredible. I'm here for this one, and I look forward to seeing how it shakes out.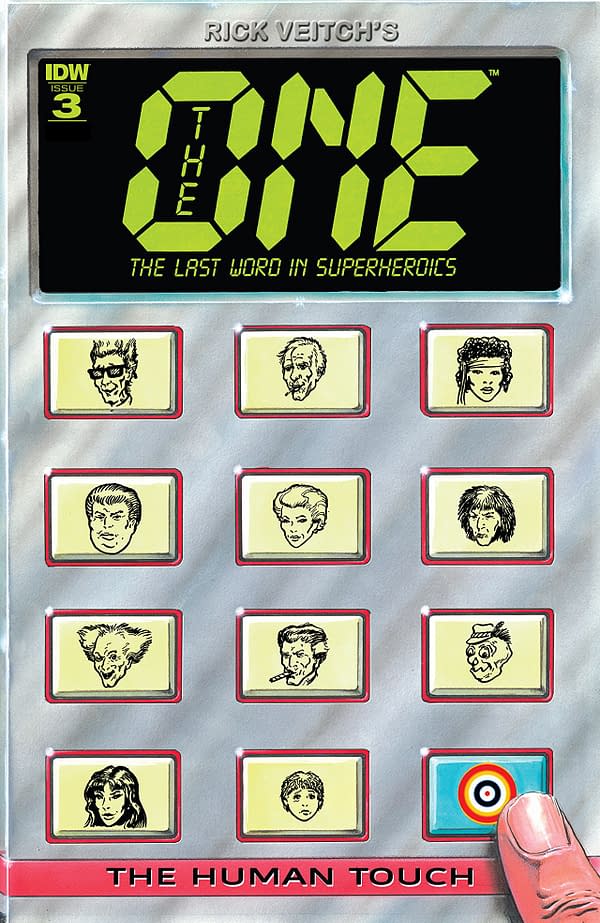 Rick Veitch's The One #3
IDW's reprint of Rick Veitch's The One rolls on with the third installment. The superhumans created by the USA and the USSR are on a rampage while the mysterious the One continues to be baffle all who meet him. Plus, there is the threat of the equally mysterious Other.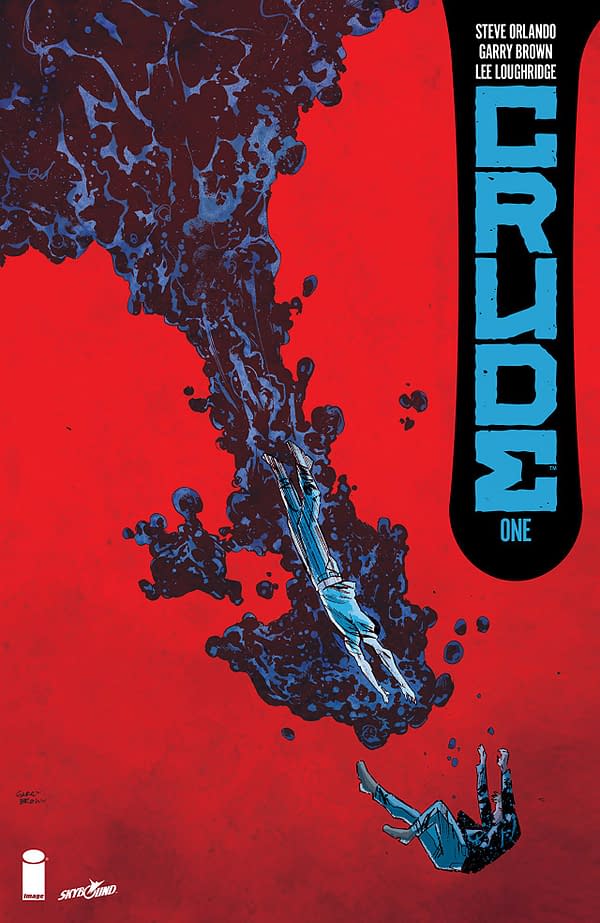 Crude #1
Another entry from Steve Orlando, we have Crude by he, Garry Brown, and Lee Loughridge bring us the story of a retired Russian killer whose son was just killed. Now, he must discover who is son was and kill those responsible for his death. This sounds like a gritty action comic with potential for good character study not unlike John Wick.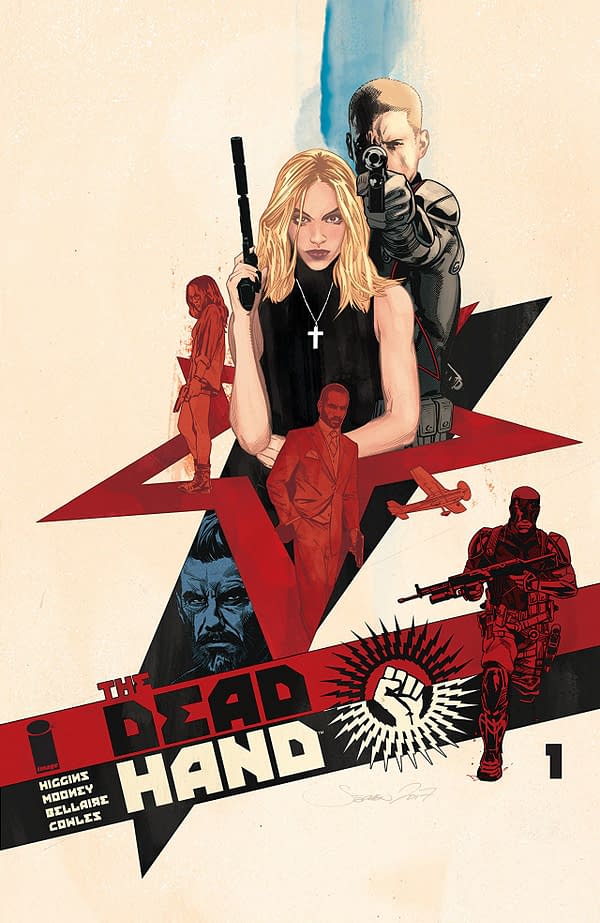 The Dead Hand #1
Another Russian-centric #1 from Image Comics coming out this week is The Dead Hand by Kyle Higgins, Stephen Mooney, and Jordie Bellaire. This one is a Cold War thriller set after the fall of the Soviet Union where an American agent puts a stop to an apocalytpic asset known as the "Dead Hand." Not gonna lie, that cover gives me all kinds of Winter Soldier vibes, and that's a good place to start with me.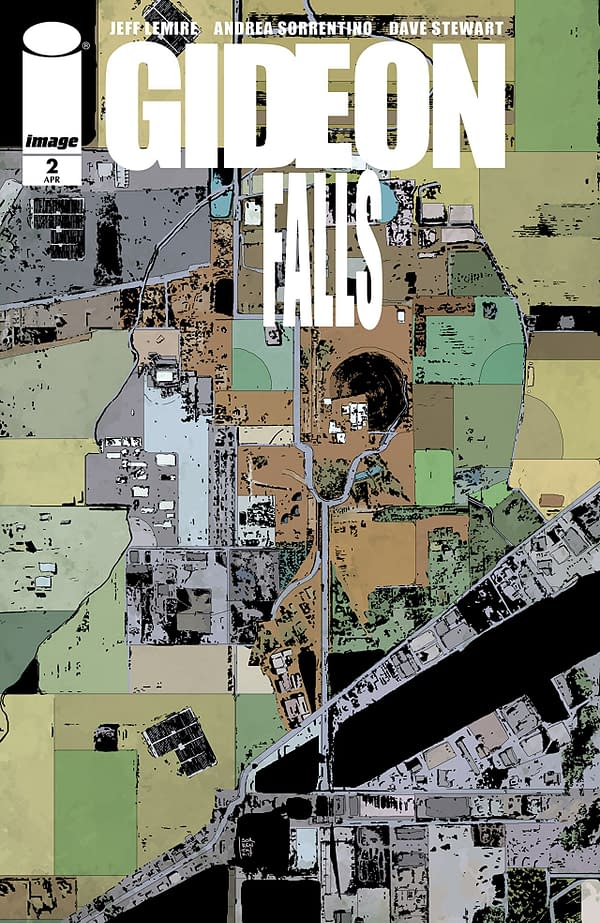 Gideon Falls #2
Gideon Falls #1, by the great team of Jeff Lemire and Andrea Sorrentino, blew me away with how atmospheric, mysterious, and unrelentingly ominous the comic was. With the second issue coming out this week, I greatly look forward to diving further into the mystery.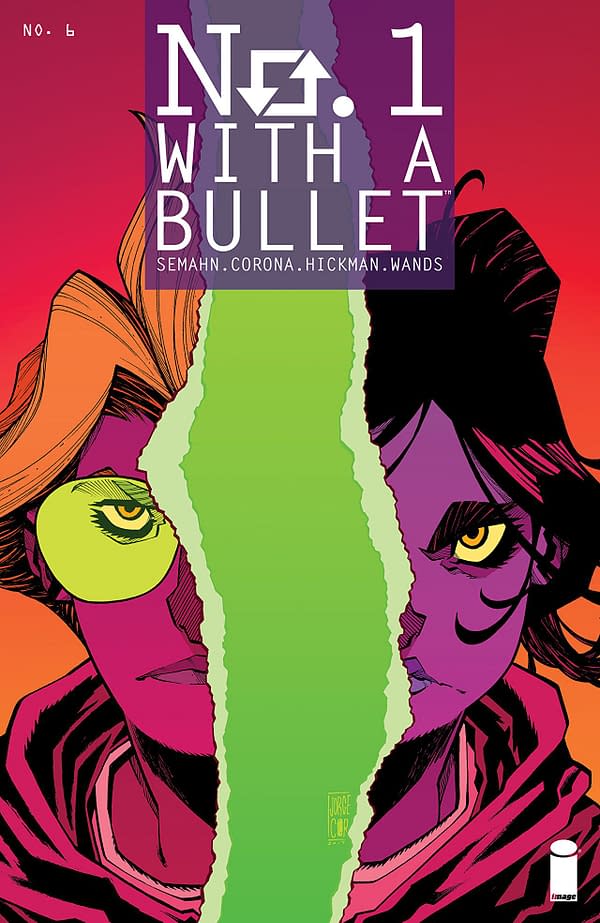 No. 1 With a Bullet #6
Jacob Semahn and Jorge Corona's No. With a Bullet comes to an end this week. I checked out this series a couple of months ago, and it grabbed me with its story of privacy exposed and how vicious both the media and general population can be in regards to one's dirty laundry. The ending is sure to be an explosive one, so consider this one for your pull box this week.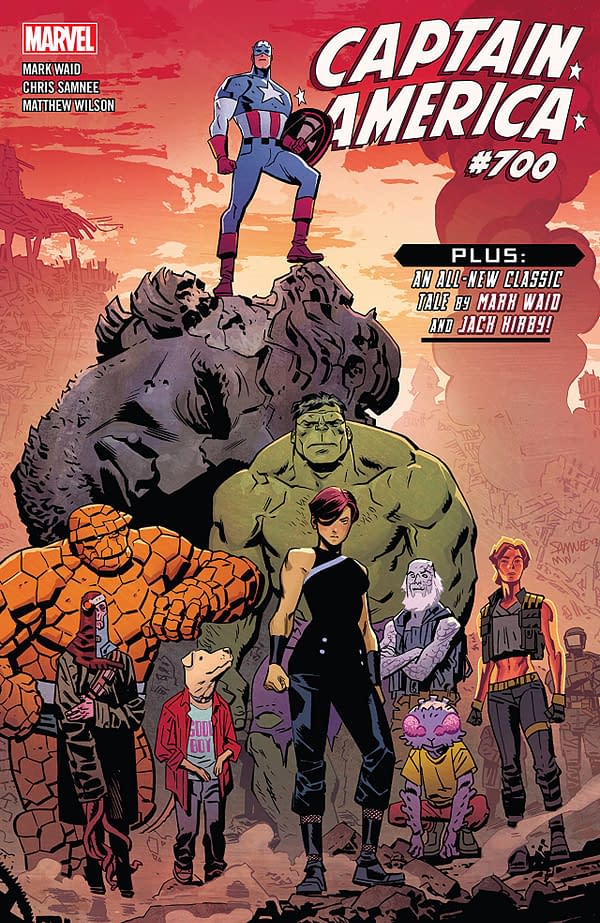 Captain America #700
Captain America reaches a milestone #700 under Mark Waid, Chris Samnee, and Matthew Wilson. In this issue, Captain America has to help rebuild a lost America with the few survivors that are left. They want him to be their new ruler, but is Steve Rogers cut out for such a task? Plus, an untold tale will be completed with the help of Mark Waid and the art of Jack "King" Kirby.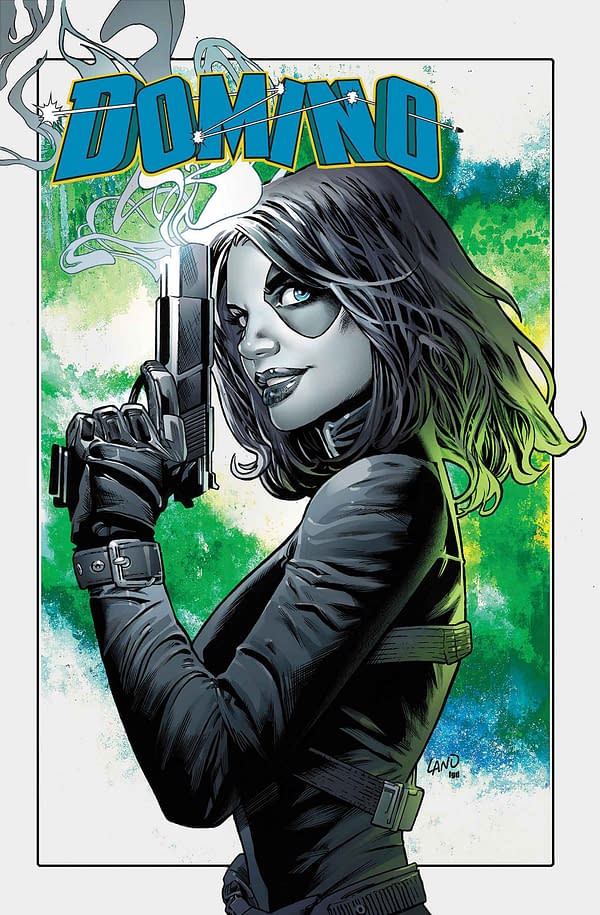 Domino #1
The highly-anticipated Domino series by Gail Simone and David Baldeon finally kicks off this week. Having had the pleasure of reading this one already, I can tell you with absolute certainty that this one is worthy of your pull box. Don't skip this comic.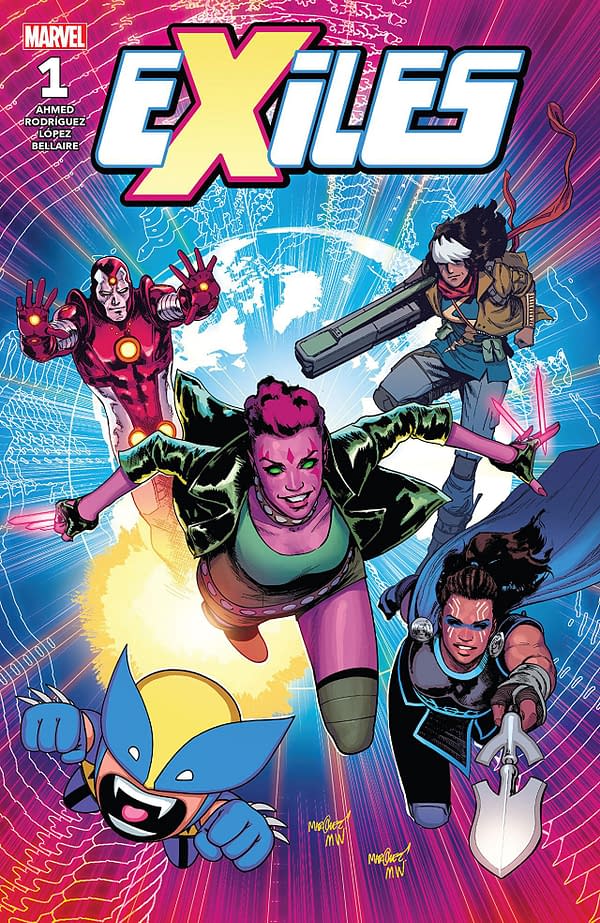 Exiles #1
Your favorite dimension-hopping superteam of mutans and misfits returns under Saladin Ahmed and Javier Rodriguez. This time, it consists of Age of Apocalypse Blink, Iron Lad, the Valkyrie, a tiny and adorable Wolverine, and Old Woman Kamala Khan.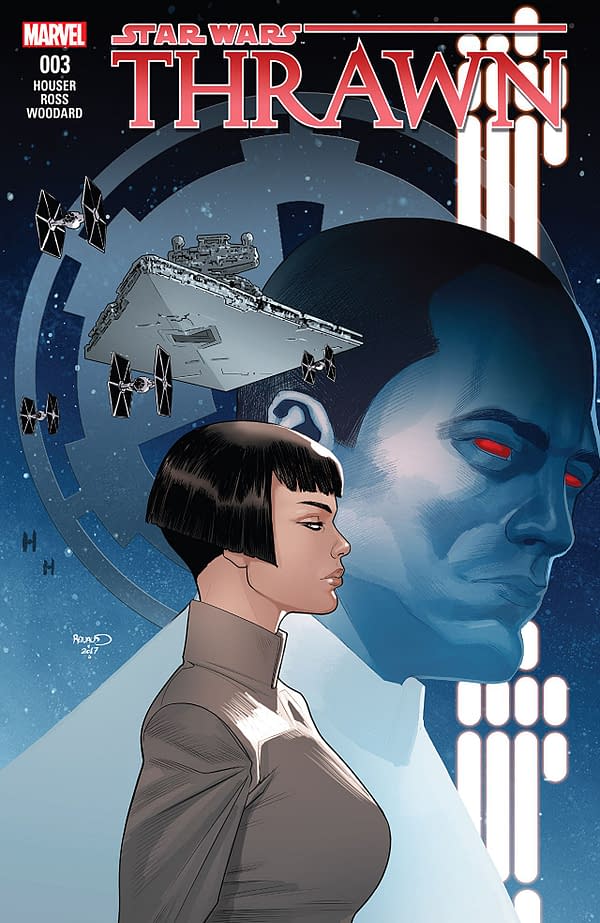 Star Wars: Thrawn #3
Jody Houser and Luke Ross' retelling of Grand Admiral Thrawn's origins continue in this issue, as Thrawn meets someone with comparable ambition and cunning who has been taking advantage of the corruption in the Imperial Senate: Arihnda Pryce.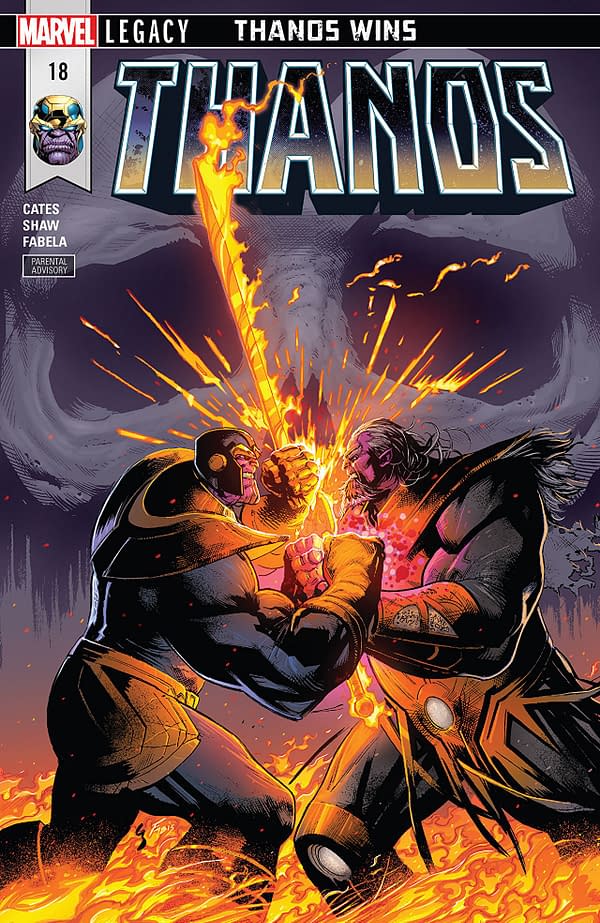 Thanos #18
Thanos has well and truly won now that the Silver Surfer has been slain. Death has come to embrace her lover–but which will it be? Thanos or King Thanos. That decision may yet tear what is left of the universe apart. Donny Cates and Geoff Shaw have done some incredible things with Thanos, and I'm excited to see how it ends.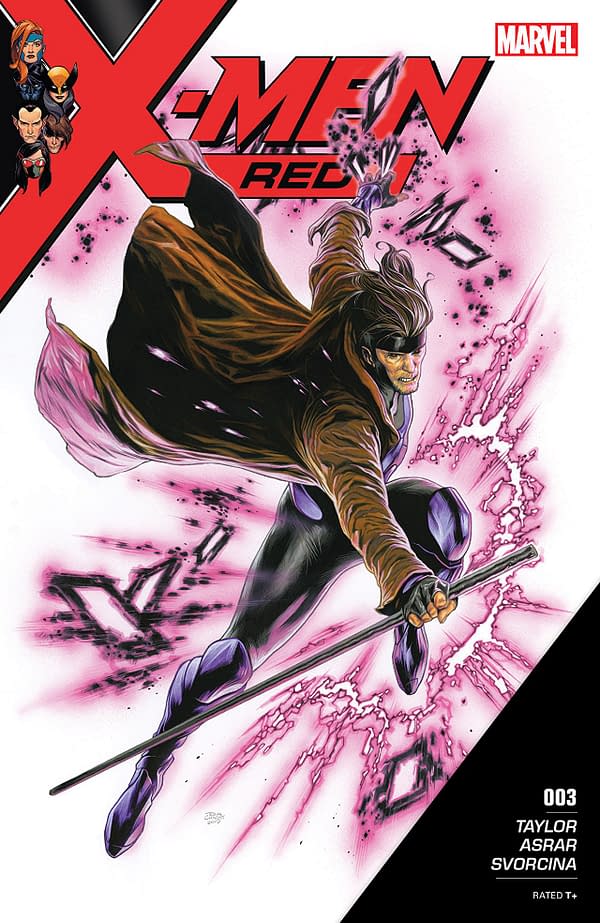 X-Men: Red #3
For anyone wondering, in the current Marvel X-Men title landscape, X-Men: Red is my pick. Tom Taylor and Mahmud Asrar have killed it with the first two issues, and, with Gambit possibly joining up now, it's set to only get better from here.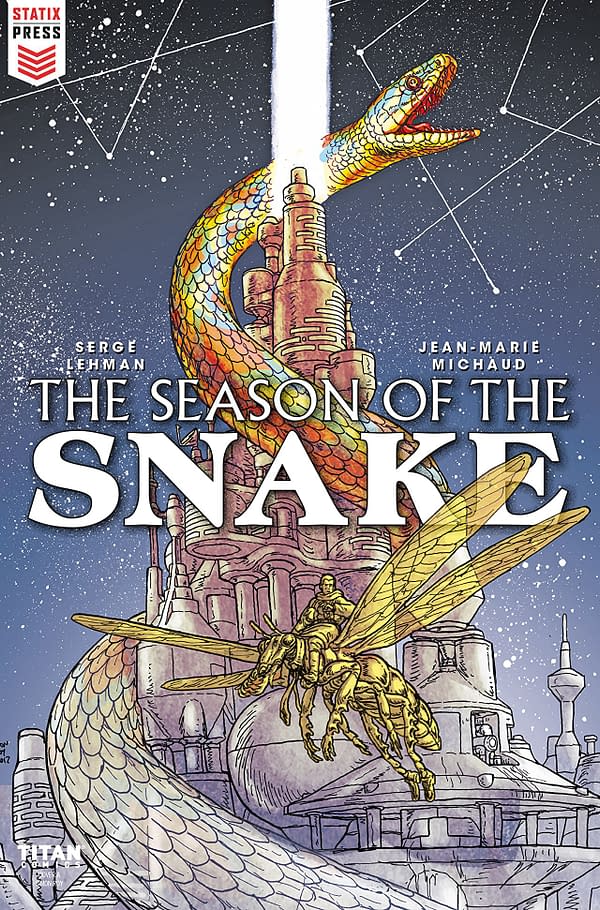 Season of the Snake #1
Titan Comics brings you this new series where humanity is conquered the cosmos, but the beings that ruled it first want it back. Acclaimed science fiction writer Serge Lehman and artist Jean-Marie Michaud bring you this adult-rated cosmic sci-fi tale that is sure to intrigue.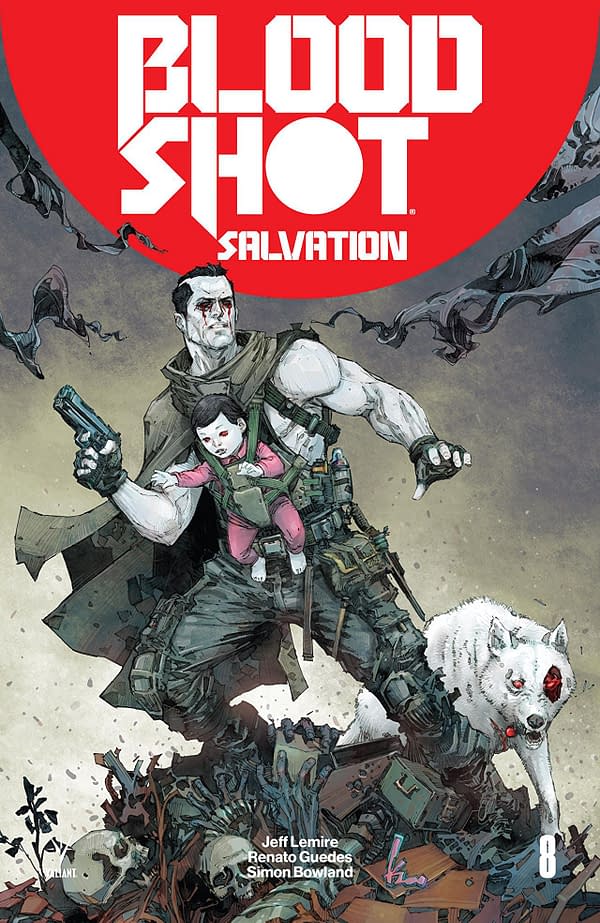 Bloodshot Salvation #8
After that–risky–artless issue, we can hopefully get back to our regularly excellent Bloodshot Salvation title by fantastic writer Jeff Lemire and artist Renato Guedes, as Ray tries to protect his daughter in the demonic Deadside.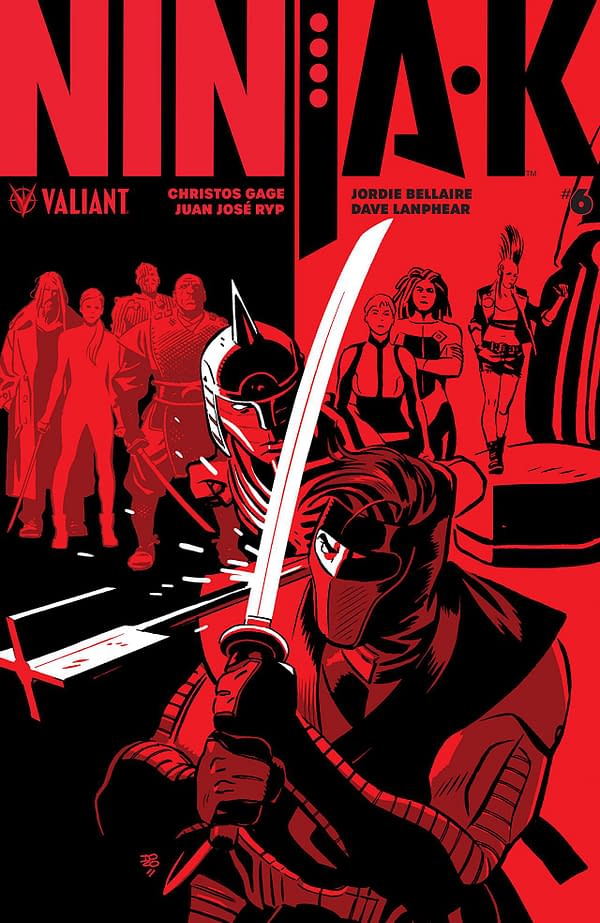 Ninja-K #6
After the startling revelation of the actions from the "Acclimation Bureau," Ninja-K is sent after a defected MI-6 agent with dangerous intelligence, but this path leads to the Ninja Programme's own trainer: the Jonin. Christos Gage is joined by Juan Jose Ryp two start the second arc of what may be Valiant's best currently-running series.
That's it for this week. As always, expect reviews for many of these comics from yours truly in the coming week! See you then.