Dynamite has announced the creative team for Aliens / Vampirella, the upcoming horror crossover between their iconic horror heroine an the Xenomorph monsters from Dark Horse Comics' long-running comic book, based on the renowned film series. Corinna Bechko (Star Wars: Legacy) will script, while artist Javier García-Miranda will provide the art. Artist Gabriel Hardman will be doing the covers.
As established in Aliens / Vampirella #1, humans have begun to colonize Mars, but something ancient and sinister got there first. Vampirella, a supernatural exterminator, is faced with a mystery only she can solve… and the bloody realization that some monsters should never be awakened.
Aliens / Vampirella #1 will be solicited in the July Previews catalog and shipping in September 2015.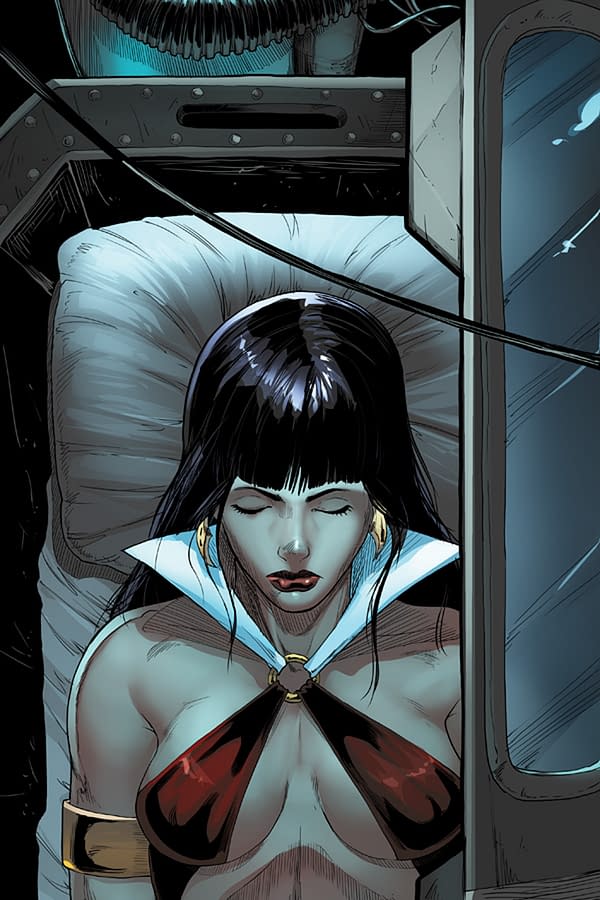 Enjoyed this article? Share it!