Posted in: Comics | Tagged: Comics, dark horse, entertainment, Marc Andreyko, Micah Kaneshiro, Mulan Revelations, Robert Alter
---
Dark Horse To Release A Cyberpunk Martial Arts Story About Mulan's Descendent In June
From Dark Horse Comics, written by Marc Andreyko (Batwoman, Manhunter), illustrated by Micah Kaneshiro (Blackout, Broken Pieces), with newcomer creator Robert Alter, comes Mulan: Revelations. Releasing this June, the legend of Mulan will continue, but with a twist! The story will focus on a new Mulan, named after her legendary ancestor. Chosen by the ancient Chinese Immortals, the new Mulan will have to face a deadly virus that has made it's way through the rich and the poor. While it threatens humanity, it is up to her to stop the evil behind it all. She will fight in a final battle for the world.
Writer Marc Andreyko spoke about the book by saying,
Working on this project has been a dream. I've always been a fan of extrapolating on myths and legends and dealing with the themes that make them so timeless, and Mulan: Revelations has that in spades. Robert Alter and artist Micah Kaneshiro are tremendous collaborators, and I cannot wait for readers to join us on this exciting journey. They are in for something they have never seen before!
Unlike the legend of Mulan that we are familiar with, Mulan: Revelations will focus on a battle not only for China, but the entire world. Said to be a blend of Chinese martial arts and futuristic cyberpunk, this book will excite fans worldwide. I'm overwhelmed with excitement regarding this upcoming release. Mulan is such an admirable character to begin with, and the fact that we are getting to meet a descendent of hers, who seems to be just as epic of a character, is something I am really looking forward to. I can't stop staring at the cover. The simplistic background design in combination with the calm resilient character is awesome. I can't wait to get my hands on a copy! Mulan: Revelations is set to release this June. Visit Dark Horse's website to stay up to date on pre-order information. Christine Marie is a Staff Writer at Bleeding Cool, and bibliomaniac with a love for all things creative. She hopes to one day be a Superhero/Disney Princess/Novelist. You can find her on Twitter and Instagram @AWritersWay or on her blog writerchristinemarie.wordpress.com.
---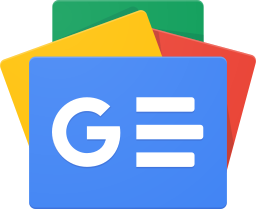 Stay up-to-date and support the site by following Bleeding Cool on Google News today!