Dennis Barger Calls For Credit Ratings For Comic Stores At Diamond Summit 2017 (VIDEO)
Here's a sideways look (literally) at the Diamond Summit in Chicago right now, in which retailers are addressing their issues to Diamond representatives.
Including issues about stock knowledge issues, and from Robert Scott of Comikaze in San Diego, about how Diamond closes too early for West Coast stores. But about four minutes forty into the video below, Dennis Barger of Quick Stop/Wonderworld Comics of Michigan steps up, and all the retailers stop their chatter.
First, he notes that Diamond give out poor credit reports when a comic book fails to pay, or closes their Diamond account, owing money. But he asked if Diamond would give out credit reports on comic book stores that have always paid on time, or that have stayed in business, to credit scoring companies. He suggested a voluntary annual system that would help comic book stores applying for loans or expanding. And that he had tried to talk to Diamond employees, going up the line, without finding anyone who knew what he was talking about. He pointed out he had no credit score based on the two million dollars he had spent with Diamond over the last decade.
He got a bit of a handwave from Diamond, but they do at least appear aware of the issue – and that in the room it had retailer support. And suggested that they would look into it.
Oh and he also brought another box to show. You may recall his damages box from last show. This time it was overship, showing the many comics he received by mistake by Diamond and was told just to keep – for example 42 volumes of Aquaman Vol 2, and wanted to ask why this happened and if publishers would be happy about this.
He didn't exactly get an answer to this but was told "Dennis, I've got no problem coming to see your box."
You can see more Diamond Summit coverage right here.
---
---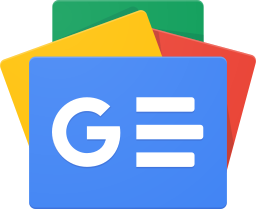 Stay up-to-date and support the site by following Bleeding Cool on Google News today!