Garfield Homecoming #1 Review: Light on Jokes and Long on Story
Jon is using a new discipline guide to turn Garfield into an "unspoiled cat." Garfield is forced into a healthy diet and exercise while being restricted from naps and television. This leads to the orange cat leaving home and joining the circus. Things seem good here, but the circus' star performer, a dog named Buddy, isn't a fan of Garfield.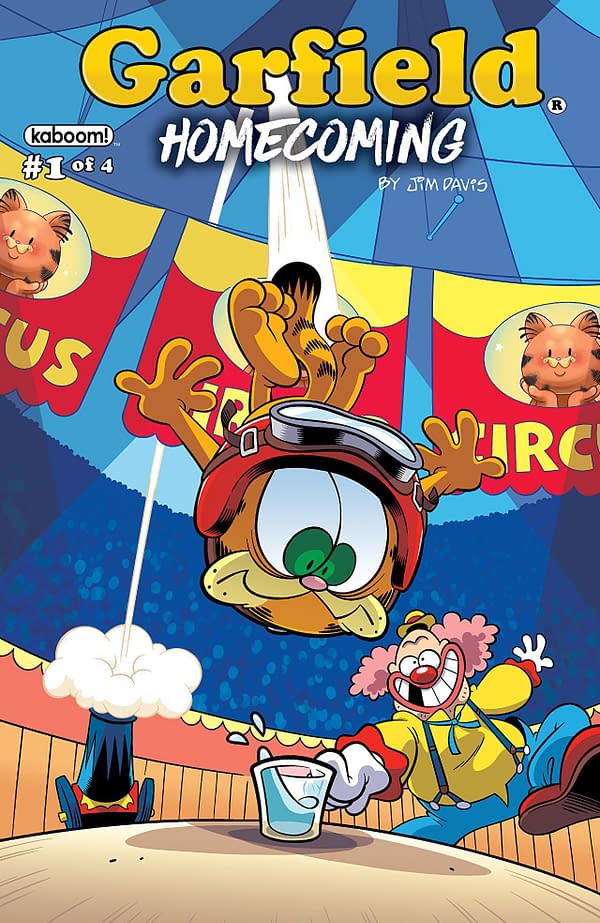 Garfield: Homecoming #1 feels a bit like a comic on autopilot. The concept seems like something that should funny on its own; Garfield has run away from home. What shenanigans will he get into?
It's just not a funny comic. Garfield at the circus seems like it should be funny, but it's not. Goofy things happen, but they're not funny. A weird amount of dialogue is spent clarifying that this is the circus's last day, as if that somehow justifies some of the nonsense plot.
Above all else, the comic was boring. Garfield doesn't tell any good jokes, and none of the frustration he causes others is especially funny. The premise of Jon using a cat-raising handbook to justify the misery he causes the orange cat amounts to a dated joke about parenting handbooks from a decade ago.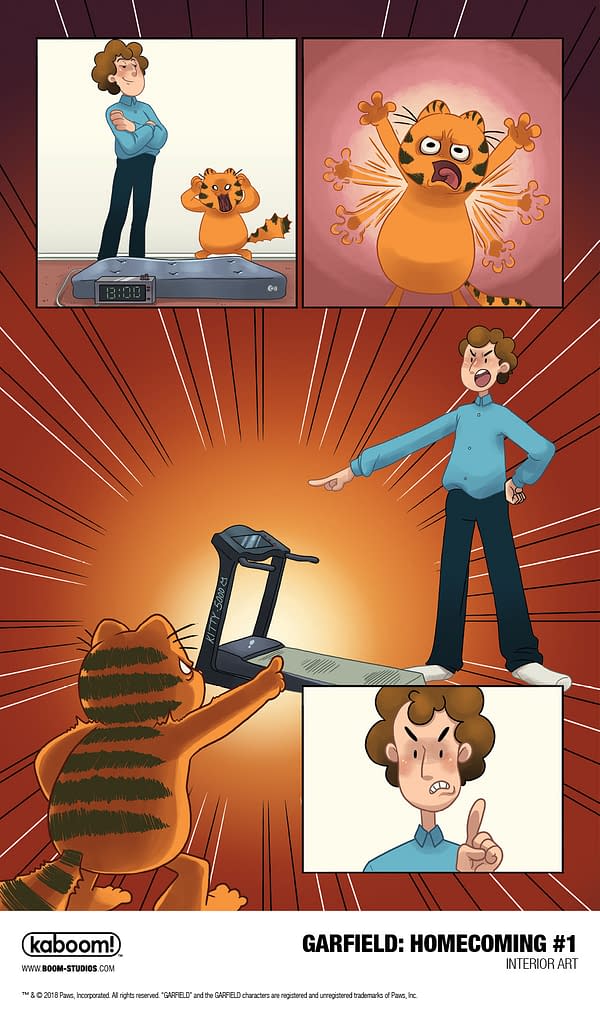 Antonio Alfara handles two pages out of the book, and it looks like the classic style of the comic strip. Sara Talmadge handles the art for most of the comic, and it's the best quality of the book. It's a cute pseudo-chibi anime style that adds a lot of personality and general adorableness to the book. Talmadge covers the color art in these parts too, and the palette is bright, vibrant, and similarly endearing.
Garfield: Homecoming #1 is a sadly dull comic. The jokes don't land, the plot is cliched and unengaging, and the art is the only part that really works. This is a comic intended for kids, but I don't think many children would get much out of it either. Consequently, I can't recommend this book. Give it a pass.