Boycott Threatens To Disrupt Angoulême Grand Prix The Grand Prix at Angoulême is the highest acclaim any comic book creator can receive in comics. Voted on by the Grand Prix Academy made up of acclaimed French comic book creators, the winner will become a member of the Academy and the president of next year's Angoulême festival.
Presented to authors whose work is published or translated into French, this year the suffrage has been extended to anyone whose work is published in French as well, which may have the result of upsetting the Francophile demographic of the qualifying voters.
These are the choices selected for voters to choose from, a strong list with notable foreign presence. Binet, Christophe Blain, Charles Burns, Pierre Christin, Daniel Clowes, Richard Corben, Bernard Cosey, Étienne Davodeau, Nicolas de Crécy, Edika, Emmanuel Guibert, Hermann, Alejandro Jodorowsky, Manu Larcenet, Milo Manara, Lorenzo Mattotti, Alan Moore, Katsuhiro Otomo, Quino, Marjane Satrapi, Joann Sfar, Jiro Taniguchi, Jean Van Hamme, Chris Ware and Bill Watterson.
But the Academy, who normally vote on the Grand Prix, this year will only count for half of the vote, the international body of comics creators making up the other half. Also, the Academy was less likely to vote for pure comics writers, preferring writer/artists, and also those who had been established for decades. The new demographic is likelier to reward the foreign, the writer-only and the novel.
In protest, sixteen members of the Academy, José Muñoz, Enki Bilal, François Schuiten, Florence Cestac René Pétillon, André Juillard, Daniel Goossens, Frank Margerin, Philippe Vuillemin, Martin Veyron, Jean-Claude Denis, Baru, François Boucq, Philippe Dupuy and current president and winner of last year's Grand Prix, Willem, have stated that they will boycott the vote as members of the Academy, though they may vote as a standard author.
Thr popular vote is expected to skew towards Bill Watterson, Alan Moore and Katsuhiro Otomo, though relative recluses like Moore and Watterson are less likely to be rewarded by the Academy, who would favour Cosey, Blain, Davodeau or Sfar. Someone like Marjane Satrapi may also be able to bridge the divide between the two and give us the first woman to win the Grand Prix outright, though Claire Bretécher won the Tenth Anniversary Prix in 1983.
But with 25 candidates, having more than 4% of the votes will already put someone on the second round. Of course, when we know who is on the second round (and it will be announced, since the authors will vote again), it will be easier to predict. And if the English-language authors decide to push someone, he will certainly go to the second round!
Maybe it's time to certain parties to start campaigning?
---
---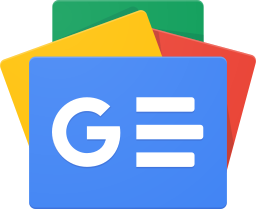 Stay up-to-date and support the site by following Bleeding Cool on Google News today!