How Superman Destroyed The Justice League: The 5G Files Chapter Two
Superman's secret identity reveal would have had far more disasterous effects for the Justice League if 5G had happened ast DC Comics planned.
---
Welcome to The 5G Files, Chapter Two and Superman Revealed. Today begins a new series on Bleeding Cool, looking at the aborted-but-not-quite relaunch/reboot planned for DC Comics in 2020 dubbed 5G or Fifth Generation. Planned by then-publisher Dan DiDio, it would have seen the main characters of the DC Universe, Clark Kent, Bruce Wayne and more, aged up and replaced by newcomers to the roles of Superman, Batman and more, the fifth generation of DC superheroes. While stories starring those classic characters would be out of continuity or set in the past, during the previous four generations of DC Heroes of the new DC Timeline. Bleeding Cool had a history of reporting 5G plans, even though DC Comics refused to confirm any of them. Since then, many creators have backed up our reports, but in recent months, I've gathered new information that fills out what would have been, and some of which can be seen in what replaced it.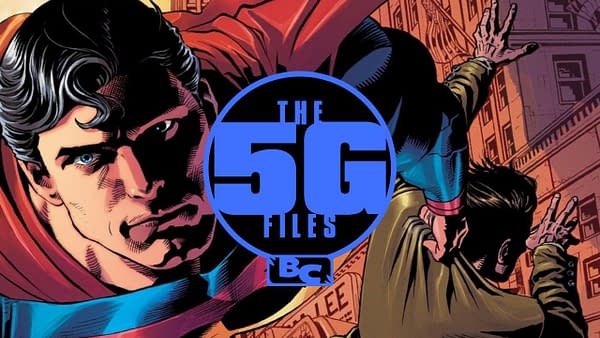 Such as initial plans for Clark Kent's Superman with Superman Revealed. Son of Clark Kent and Lois Lane, Jon Kent, had returned from the stars. Superman has revealed his secret identity to the world, but in Superman Revealed he would have begun pressurising other heroes to follow his lead, especially Batman. This pressure created division and dissent within the ranks of the Justice League, some intrigued by Superman's suggestions, some already out in public, some fearing for their family, and some like Batman dead set against it, the mystique of Batman being almost a superpower in itself.
This also caused division with Jon Kent as well, as Clark Kent's revelation has put a greater spotlight on him. And he continues to take refuge in the 31st century with the Legion of Super-Heroes as a means of escape. And ultimately, the division would have led to the dissolution of the Justice League.
Of course, 5G was abandoned. But aspects did carry forward into current-day DC Comics. Philip Kennedy Johnson, hired to write Superman, has continued to write the character in Action Comics. And Dan DiDio is currently the publisher of Frank Miller Presents, which he founded with Frank Miller, he is writing the series Ancient Enemies published by FMP, and has a superhero YA novel Hide or Seek: The Superpower Protection Program to be published in April.

The Justice League fell apart for different reasons (notably being killed) and while the whole secret identity aspect is being reversed, one of the benefits is that Jon Kent is a lot happier with this situation.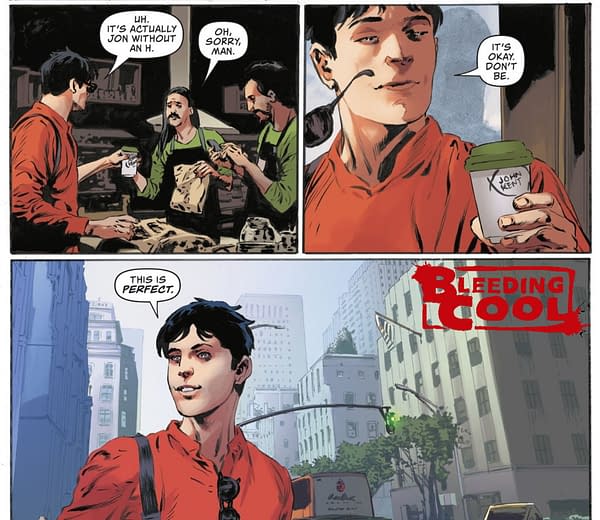 Keep checking the 5G Files tag for more… oh and for Lying In The Gutters fans of old, consider this story having a green traffic light.
---
---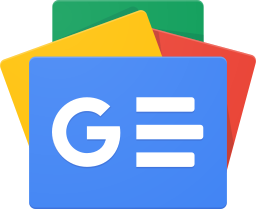 Stay up-to-date and support the site by following Bleeding Cool on Google News today!