Iron Fist #78 Review: Retreading the Origin Story
Iron Fist is reliving the most painful moments of his life. He witnesses the death of his parents, his sister, and the moment when he spared Harold Meachum. This is due to receiving the penance stare from the Ghost Rider-Hawkeye. He soon awakens in the hellscape which Las Vegas has become, and he encounters an old friend willing to lend a helping hand.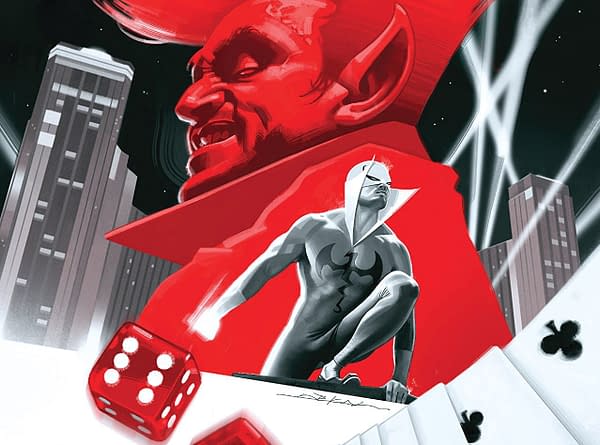 That helping hand is a neat character return from Iron Fist's mythos, for what it's worth.
This comic goes over a lot of Danny's origin story, which is oddly-timed and bothersome. This book started with a briefer recap than this, and there is no revelation here. It doesn't do anything special with Danny's perception of these events. It manages some base emotional heft, but that alone doesn't justify this recap.
The rest of the comic is Iron Fist and his ally kicking the tar out of some demons, and that is fun. The Kung Fu action is sustained, and it almost makes up for the lackluster first half.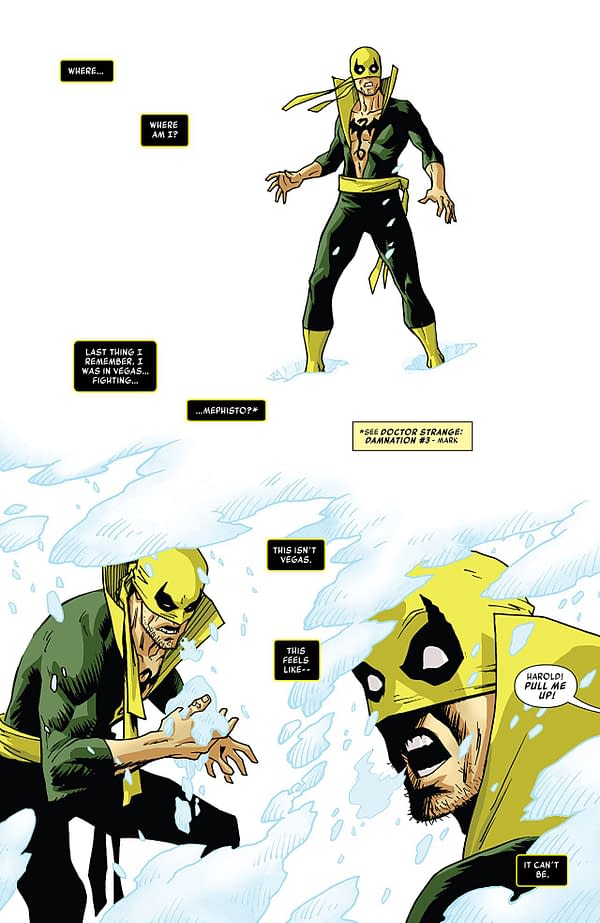 Damian Couceiro's artwork has an appealing cartoonish quality which can still capitalize on kinetic energy and expression. It can't be easy following up Mike Perkins, but Couceiro delivers some great work that can still produce the catharsis and impact of Danny's martial arts mastery. Andy Troy's artwork compensates for the new artist with far brighter shades to match the cartoonish style, and it looks great.
Iron Fist #78 is unfortunately the weakest issue of the series so far. It's a decent tie-in to Damnation, but the flashback bogs down the comic. The action and character returns in the back half make up for it somewhat, but it still leaves roughly half a good comic. I can still tentatively recommend it to anyone following the series or generally a fan of Danny Rand. However, it's not a must-buy.