John Cassaday Joins Uncanny Avengers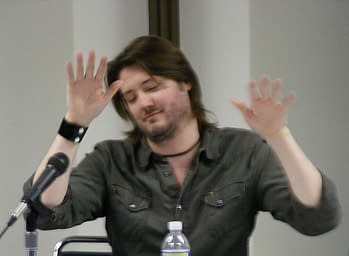 Never say Bleeding Cool doesn't own up to its errors… We ran the rumour that Rick Remender and Jerome Opena were launching the comic Uncanny Avengers for the Marvel NOW! Relaunch.
Well, according to MTV's report, it seems that John Cassaday is returning full time to comics to draw the book. And Jerome Opena is, in fact, drawing Jonathan Hickman's biweekly Avengers book, not Essad Ribic. Not initially, at least…
We did get Stuart Immonen on Bendis' X-Men book correct though… even that the book existed!
UPDATE: A while ago we were told this book was called Astonishing X-Men. Cassaday of course drew the Joss Whedon run that launched Astonishing X-Men.Maybe we should have seen the clues?
ANOTHER UPDATE: MTV have now removed this report. Why? Seen linking to Entertainment Weekly? That would never do…
Catch up on all of our Marvel NOW! coverage right here.
Photo of John Cassaday by Doczilla.