Jonah Weiland, Founder of CBR, Now Vice President of DC Comics
After hearing from a number of sources this afternoon, I understand that Jonah Weiland, former owner of Comic Book Resources – now better known as CBR – is returning to the comic book industry and has accepted a place at DC Comics, in the role of Vice President of Marketing and Creative Services. I understand that will be reporting to Hank Kanalz, Senior VP — Publishing Strategy and Support Services – who reports to DC Publishers Dan DiDio and Jim Lee.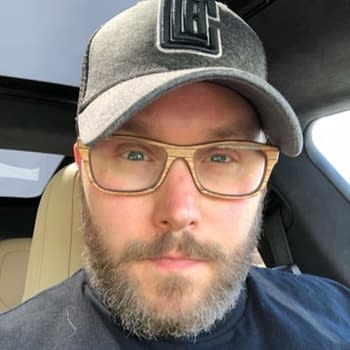 I am told that Jonah's remit will focus on marketing DC comic books to the direct market of comic stores. And that his role will run alongside Nancy Spears, now VP, Sales at DC Comics and their joint positions will overlap that of the former Senior VP Sales & Trade Marketing role held by John Cunningham until earlier this year.
Jonah Weiland created the popular comic book website Comic Book Resources in 1995, as a way to continue the success of his Kingdom Come Message Board, created to discuss and dissect the Mark Waid and Alex Ross comic book. Along the way, he headhunted a little known gossip columnist called Rich Johnston, then writing All The Rage for Silver Bullet Comic Books (now Comics Bulletin) and made him the radical suggestion of paying him for his work, keeping me writing comics gossip long after I would have otherwise given up. Thus Lying In The Gutters was born.
Basically, Jonah Weiland is responsible for Bleeding Cool existing in the first place. He even provided server space for this site when it launched. What a legacy.
Other alumni of CBR include Arune Singh, now VP Marketing at Boom Studios, and other early contributors included the likes of Gail Simone, whose column You'll Be Sorry saw her picked up for comic book work. While Albert Ching, former Managing Editor at CBR has been working in Marketing at DC Comics for some time.
In 2016, Jonah Weiland announced that Comic Book Resources had been sold to Valnet Inc and was relaunched as CBR.com. Jonah Weiland has been on an extended sabbatical since, and has travelled the world, posting to his many followers as he goes.
Three years later, he's back…
DC Comics declined to comment, and Jonah did not return messages made today. We look forward to an official confirmation and/or clarification at the appropriate juncture. Oh and Jonah, Janice says hi…