Finally bowing to pressure from fans and the media, Marvel X-Editor Jordan White has finally posted #XMenMonday previews on Twitter. White refused to post the traditional previews on a Monday for three weeks in a row prior to today's reversal. But White's folding comes with a twist; White has declared that #XMenMonday is no more, and from now, previews will be posted on #XMenTuesday instead.
Happy #XMenMonday!

— Jordan D. White (@cracksh0t) February 5, 2019
"Doing #XMenMonday on a Tuesday gives me a headache…" pic.twitter.com/qj9ytajE7x

— Jordan D. White (@cracksh0t) February 5, 2019
"Let me guess, you're hallucinating that it's #XMenMonday, aren't you?" pic.twitter.com/wejQeqlb3y

— Jordan D. White (@cracksh0t) February 5, 2019
"Don't listen to them, Jordan–you're a revolutionary. Death to #XMenMonday… Long Live #XMenTuesday!" pic.twitter.com/nYIpNZFlyg

— Jordan D. White (@cracksh0t) February 5, 2019
The move allows White, who recently rose to power as a Senior Editor at Marvel shortly after declaring that he could get Bleeding Cool to publish an article about anything he tweets by withholding vital #XMenMonday previews, to claim victory in the #XMenMonday shutdown, which had lasted for three weeks, while still giving in to fan demands. Personally, we're just glad that White is posting #XMenMonday previews again, even if they are technically #XMenTuesday previews now, as they have become an important part of the comics media click economy, with dozens of entertainment "journalists" relying on the tweets to meet their daily article quotas.
Of course, White did reveal that he may have ulterior motives in changing the day…
Are you straight up messing with Bleeding Cool now in real time?https://t.co/pDdbjJru6d

— Jeff Jackson ↙↙↙ (@mrjeffjackson) February 5, 2019
— Jordan D. White (@cracksh0t) February 5, 2019
We find the assertion that Bleeding Cool is so desperate for clicks that we will publish articles about anything White tweets on multiple days of the week incredibly insulting, and we definitely will not stand for it. Of course, it's also totally true, but we won't stand for it either way.
Happy #XMenTuesday, folks!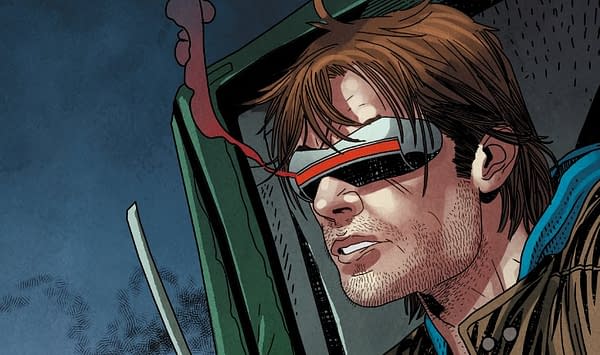 Enjoyed this article? Share it!