Let's All Read The Dark Matter/Master Class Ashcan From DC Comics Together, Shall We?
So you're not at C2E2 or the Retailer Summit. Why miss out on the Dark Matter/Masterclass/New Age Of DC Heroes ashcan, showing off all the new characters and comics being created….
DARK NIGHTS: METAL
Debuting in August
Written by Scott Snyder with art by Greg Capullo
It all begins with DARK NIGHTS: METAL, a story that will examine every choice a hero doesn't take and every path they don't walk, opening up worlds that are forged by nightmares. Characters and stories from each of the Dark Matter books will be plotted throughout this series. IMMORTAL MEN
Debuting in October
Written by James Tynion IV with art by Jim Lee
Born at the dawn of time, five siblings find that with eternal life comes eternal war. As the forces of destruction march into the modern world, they operate from the shadows, recruiting the elite against the foes who seek to bring about Armageddon. They are humankind's hope sprung eternal….they are the IMMORTAL MEN.
NEW CHALLENGERS
Debuting in December
Written by Scott Snyder with art by Andy Kubert
Characters live on borrowed time, running from death toward the greatest mysteries, wonders and terrors of the universe! It's a new cast, new mission, but in conversation with the history and greatness of the original Challengers of the Unknown. The story starts with Challengers Mountain returning after having been missing for years, and only gets wilder from there…
THE SILENCER
Debuting in September
Written by Dan Abnett with art by John Romita Jr.
Honor Guest was the world's deadliest assassin, until she traded it all for a chance at a "normal" life in the suburbs, free from the constant death and destruction. But as her former life comes back to haunt her, Honor must strip away her suburban persona and protect her family as THE SILENCER.
SIDEWAYS
Debuting in September
Written by Dan DiDio and Justin Jordan with art by Kenneth Rocafort
Forever changed by the events of DARK NIGHTS: METAL, a teenager struggles to live through high school as he comes in contact with Dark Matter and gains the power to teleport through the Dark Dimension. But each leap brings the new hero one step closer to succumbing to the allure of his new power and its dark origins.
DAMAGE
Debuting in October
Written by Robert Venditti with art by Tony S. Daniel
Ethan Avery only wanted to serve his country, but promises of becoming the ultimate weapon leave the new recruit living a nightmare. Cursed with the ability to unleash an unstoppable monster for one hour at a time, Ethan only wants to live out his life in peace. But if he can tame the monster inside, it might just be able to do more good for the country than Ethan ever expected.
Anything take your fancy?
This is the DC version of the New Universe right? So are the New Challengers basically Kickers Inc? Is Silencer the new Justice? And will it all begin with a Dark Event?
You can follow more of our Diamond Summit coverage here.
---
---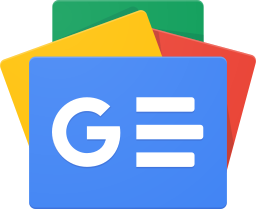 Stay up-to-date and support the site by following Bleeding Cool on Google News today!