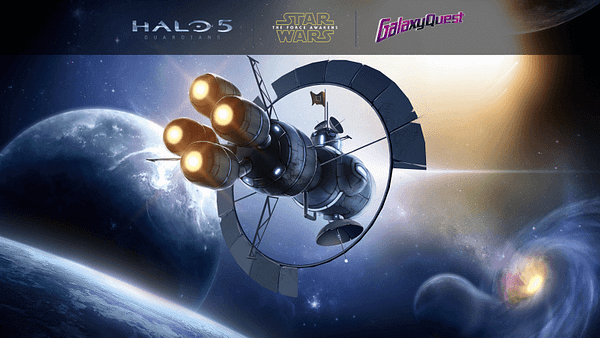 "I've gotten a chance to check out this month's crate and seriously, it's the best one of the year."
To paraphrase Mandy Rice-Davies, "well they would say that, wouldn't they?"
But Loot Crate staffers are promising that the December Galaxy crate is their best of the year. And that the deadline for signing up is Saturday. Don't expect unboxing spoilers to appear before then.
It promises items from Star Wars Episode VII: The Force Awakens, Halo 5: Guardians and Galaxy Quest. An exclusive Funko POP! figure and a T-shirt.
Click here if you want to take a chance and feel free to use the BLEEDINGCOOL code for added discount.
Enjoyed this article? Share it!