Magic: The Gathering #1 Tops 100,000 Orders From Boom Studios
As we predicted, now that Boom Studios first issue of their Magic The Gathering comic book series has hit store shelves, they've had to go back for a third printing despite it already being the highest selling Magic comic book in history. And that's after having to fire up a second printing before the first issue even went on sale.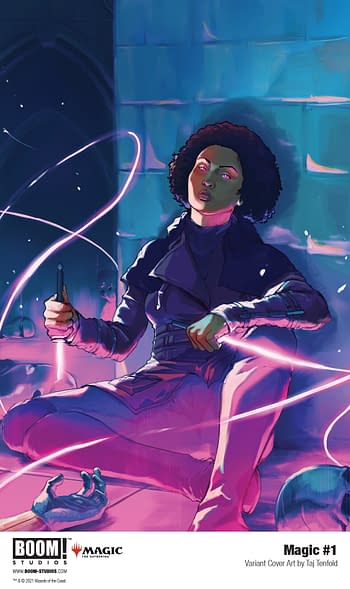 We previously brought your attention to the "second printing boom" happening at the publisher, but with BRZRKR #1 third printing garnering even more orders than the second print, perhaps a "third printing boom" is not far behind. Worth calling out that the Magic #1 third printing is the first cover to feature solely Ral Zarek. Ral is the last of the cabal of Planeswalkers that writer Jed MacKay and artist Ig Guara are building their Avengers-style superteam to be featured on Boom's many variant covers and retailer exclusives, with teammates Vraska and Kaya already getting the spotlight. Given the surge in collectibility around character first appearances, first cover appearances, and the like coupled with the typically low print runs on later printings, it wouldn't surprise us if this was one that Magic fans and comic collectors chase when it releases.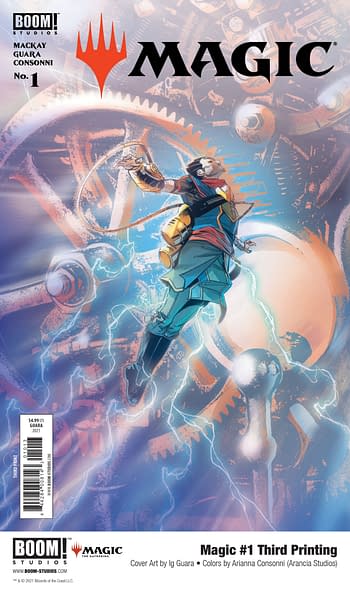 Speaking of Planeswalkers, the covers that appear to have received the biggest reaction from fans are the "Hidden Planeswalker" variants – three different Planeswalkers featuring fan-favourite black mana-powered characters Liliana Vess, the aforementioned Kaya the Ghost Assassin, and Sorin Markov – which shipped in a blind polybag so that fans couldn't see which Planeswalker they were getting. To make matters more complicated, we understand that there was a mixup at the printer and the covers were not collated in equal intermix (meaning 1 copy featuring each character for every 3 copies ordered by stores) as planned. That means some stores received mostly, or all, of one character which when discovered led Boom to replace every copy of the Hidden Planeswalker variants for retailers. Those replacements are set to arrive next Wednesday, April 28th alongside the highly anticipated BRZRKR #2 by Keanu Reeves, Matt Kindt, and Ron Garney – which has also sold out ahead of release and gone to second print – and Something Is Killing The Children #1 eighth printing by James Tynion IV and Werther Dell'Edera. And between those replacement copies and second printing orders, Boom has put Magic The Gathering in the rarified air of launch issues with over 100,000 copies in the market.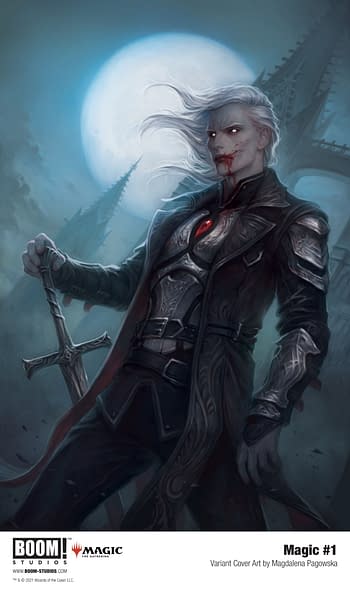 But plenty of copies of the incorrectly collated copies of Magic #1 Hidden Planeswalker covers have already been sold to eager Magic The Gathering fans, and since retailers don't have to return any copies, it begs the question – which cover will end up being the rarest? Will it be Liliana Vess by Miguel Mercado, Kaya the Ghost Assassin by Taj Tenfold, or Sorin Markov by Magdalena Pagowska?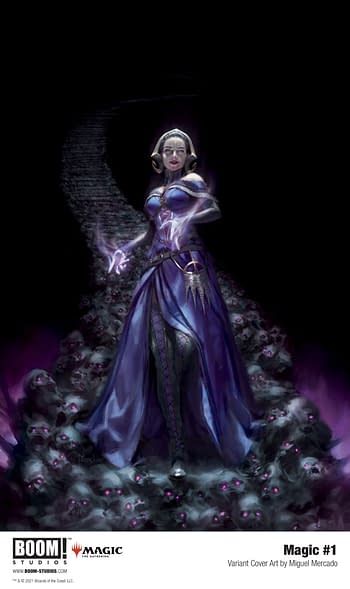 Only time… and eBay (or Key Collector) will tell. In the meantime, Magic #1 third printing FOCs this coming Monday, April 26th alongside BRZRKR #2.