Martha Washington Goes To Auction – Beginning With Walt Simonson
In the early 1990s a bunch of big-name comic creators, inspired by the Image Comics success, published their own creator-owned works under the Legend imprint through Dark Horse Comics. And some of the comics, such as Hellboy and Sin City actually became legends. And as part of the promotional aspects, they each created artwork to run in Frank Miller and Dave Gibbons' Martha Washington series, with Walter Simonson, Paul Chadwick, Arthur Adams and Mike Mignola, each producing a single pin-up image.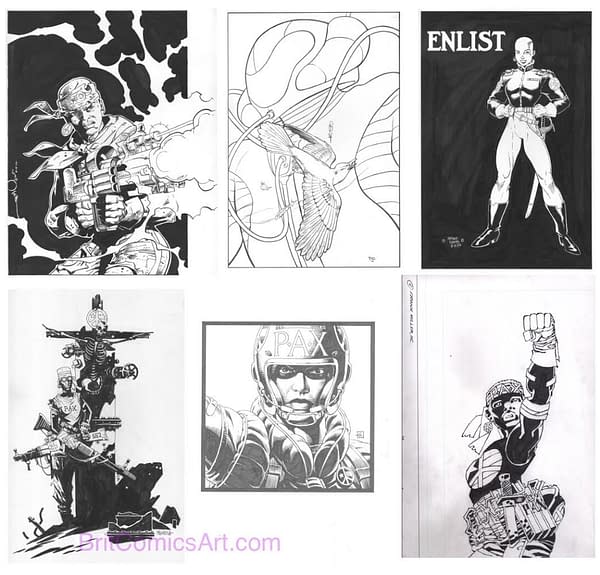 The original art has recently been unearthed and, inspired by the recent #ComicWritersChallenge, will now be auctioned individually online through BritComicsArt.com for charity under the hashtag #MarthaArtAuctions with proceeds going directly to Black support organisations in the US and UK, chosen by the artists. In addition, Dave Gibbons and Frank Miller have each produced a new image for auction.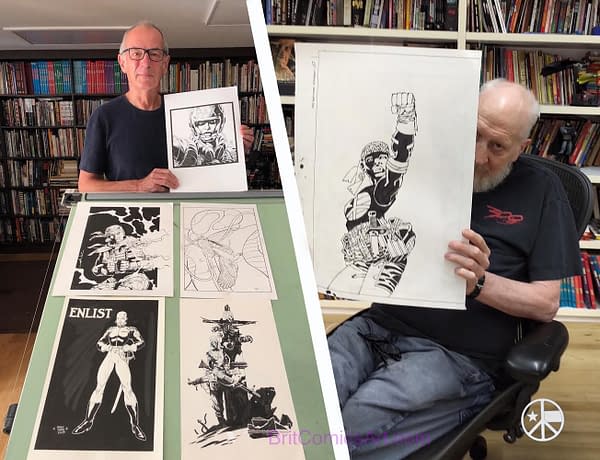 Martha Washington was a comic book series that begin with the book Give Me Liberty, and published by Dark Horse in 1990. It was a sci-fi story about a woman born in poverty but who finds a way to escape and becomes a scientist, a revolutionary soldier, an activist and a politician in the hundred years of her life, making history as she just tries to live her life.
The first auction will be for Walt Simonson's pin-up of Martha Washington and it starts at 9pm BST/4pm EDT/1pm PDT on Monday 22nd June and will run for five days. Besides supporting a worthy cause this will be a rare opportunity to acquire a published Walt Simonson pin up for, as many collectors know, he does not usually sell his published artwork. Bids will be taken via the website and instructions can be found on the site once bidding opens on Monday. Further auction items will follow, and can be tracked with the #MarthaArtAuctions hashtag.