Marvel Gossip – New X-Book For December and a Second Hulk Ongoing?
A little Marvel gossip? Nothing outrageous but we may have Wolverine: Black White And Blood for November but I am told to also look for a new #1 issue in the X-Men family of titles to be released for December following X Of Swords. Might be the chimera-like Children Of The Atom, Moira Mactaggart's rumoured title spinning out of X Of Swords (specifically Stasis), could be the semi-announced-but-then-not X-Corp series from Carmen Carnero you'd forgotten about until we just mentioned it now, could be Al Ewing's new book to follow Empyre, could be long-rumoured new Captain Britain comic book series. Or something else entirely. The Xbooks keep their own counsel but Marvel continues to be thrilled at how the franchise has been revived.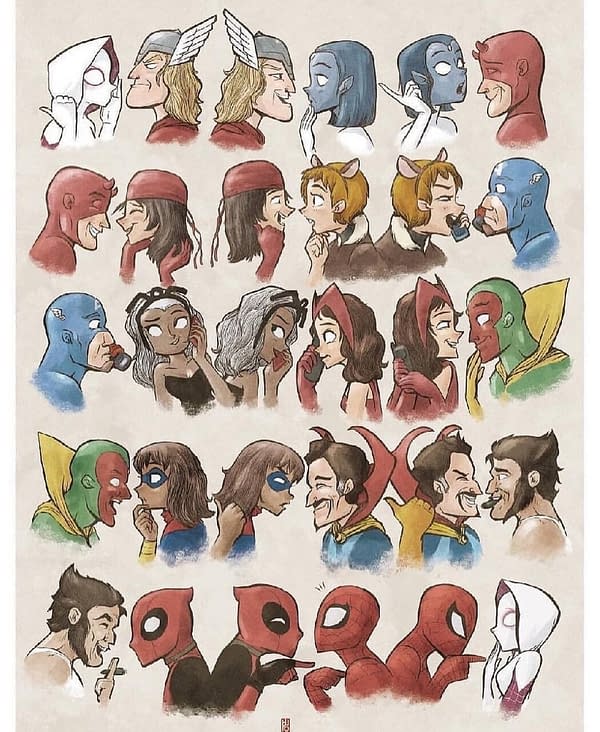 Speaking of Al Ewing, Immortal Hulk is still continuing to do gangbusters for Marvel, commercially and critically, even though the comic book speculators have moved on to Donny Cates. I am told that Marvel would also like to publish a more traditional Hulk-related ongoing series as well, alongside Immortal Hulk, but I am told the plan for now is to have a few additional Hulk-related miniseries for 2021. Something to follow Peter David and Dale Keown's Maestro in the manner of those Symbiote Spider-Man series that Peter David also writes. But look for another ongoing series maybe later in 2021? If you can have two ongoing Wolverine series, why not two Hulks?
With DC Comics reducing its title count going forward, this may give Marvel Comics – with lower overheads than DC – a chance to expand. It looks like a few other comic book publishers may have similar ideas… just don't expect Marvel to be cutting or firing any time soon, in fact, I'm hearing quite the opposite right now. Which should pacify a retailer or two right now.