Posted in: Comics | Tagged: Arthur Adams, big wow, Comics, Dave Gibbons, entertainment, jim steranko
---
Missed Out On SDCC? Maybe Try Big Wow Comicon International or SDCC is the meca of all things pop culture… except it's getting harder and harder to get into the show. I'm hearing of regular attendees that were just not able to get tickets and pros who couldn't get badges for their family. So what should you do if you missed out on the big con in California?
How about the Long Beach Comic Expo this weekend or their bigger show in the fall? Or Wonder Con in April that would allow you to go to Disneyland just up the street?
Or, if you are in Northern California you can go to Big Wow Comicfest April 18-19 at the San Jose Convention Center. This is an artist friendly convention run by Steve Wyatt that is big enough to draw some great names and small enough that you can get around and see everyone you want to see.
Artists guest for this years show include: Jim Steranko, Dave Gibbons, Arthur Adams, Neal Adams, Tim Bradstreet, Frank Cho, Steven Bissett, Adam Hughes, Stan Saki, Bill Sienkiewicz and more.
Actor guests include Daniel Cudmore (X-Men), Tom Felton (Harry Potter) and Jake Lloyd (Star Wars).
That's just part of the over 100 guests that are scheduled to be in attendance. For a full list check out their website.
I attended this show a few years back and can honestly say that Steve and his crew do an excellent job. If you are looking for a convention in California to attend and want to focus on getting your books signed, original art or sketches… this is a great show to go to.
---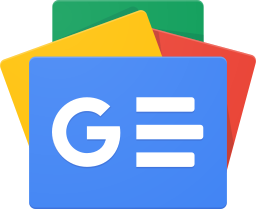 Stay up-to-date and support the site by following Bleeding Cool on Google News today!