Promotional Posters That Comic Stores Get – Watchmen, Joker/Harley, Mary Jane, Ghost Rider, X-Men and More
Every month the comic book companies send out folded promotional posters to the comic book retailer / Diamond accounts. Each week different posters show up for the comic book stores to put up and promote upcoming titles. Most customers are familiar with the stores putting up new posters to show off upcoming titles, but which ones are out now for this month?
Starting with DC, they send out their promotional posters on a week to week basis usually on the week a title comes out or a week before and they come folded 8 ways. Their promotional posters are not made for sale later though they produce more of them then Marvel does to distribute. This week two posters were sent out to retailers from DC: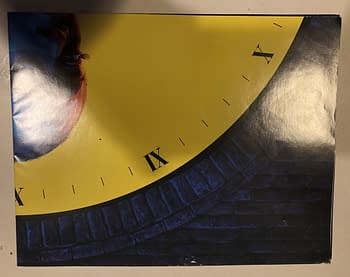 A Watchmen promotional poster that is the same as the one given out at New York Comic Con, except the NYCC one was close to 11 X 17 where the store promotional one is 24 X 36. It likewise has the image of Regina King as Sister Night with the Watchmen clock behind her and the premiere date.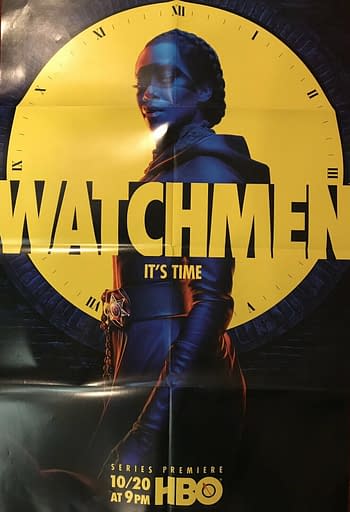 The other DC promotional poster is for this week's first issue of Joker / Harley Quinn: Criminal Sanity mini-series featuring the cover art for issue #1 cover A by Francesco Mattina. Enjoy this artwork and issue #1 as we won't get issue #2 until December.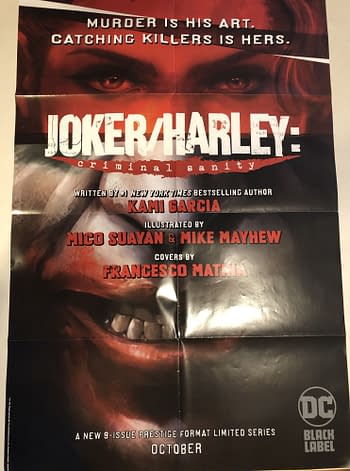 Marvel is the only other company to send out promotional posters this week. As always there promotional posters show up folded 16 ways, so more compact then the DC ones, but Marvel puts up almost all their posters for sale. All six posters from this week are also supposed to be in comic stores for sale this week too, and Marvel in general ships all their promotional posters the same week, usually the second week of the month. In fact all the Marvel posters are solicited in the Marvel Previews along with the comics and graphic novels. Few realize that posters are the only other thing that Marvel sells directly other than comics and graphic novels; everything else is almost always something licensed out. Though Marvel doesn't sell near as many posters as they did back in the 90's…
The first Marvel poster is the main cover art for The Amazing Mary Jane #1 by Humberto Ramos. The version of this poster you can buy in the store is the same size, just sold rolled instead of folded. Diamond code AUG191174 if you want to try to order it still.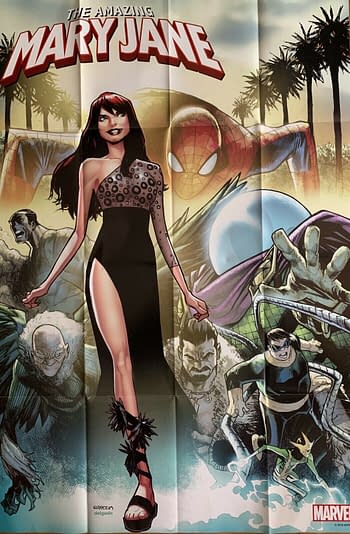 Next is the main cover art for Ghost Rider #1 by Aaron Kuder. AUG191172 is the Diamond Code.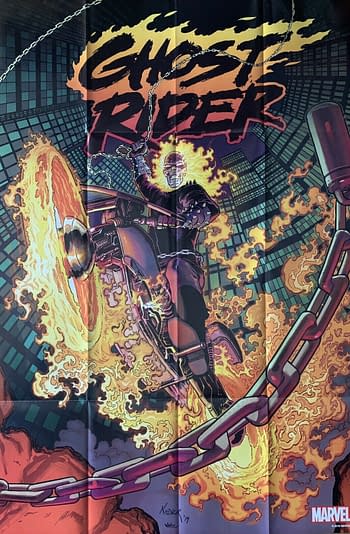 The third poster is the main cover for Marvel Zombies Resurrection #1 by Inhyuk Lee. The poster just says Marvel Zombies though and does not have the Resurrection part on it, or even the original Respawn addition. AUG191173 is the Diamond Code.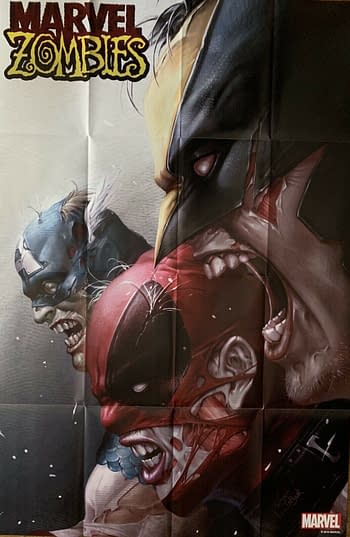 The remaining three posters are for the X-Men line relaunch starting with X-Men #1 main cover by Leinel Francis Yu, AUG191171 Diamond Code.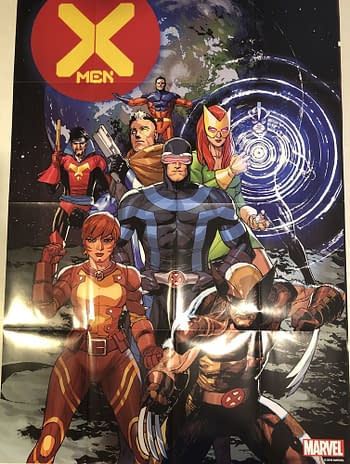 Excalibur #1 main cover art by Mahmud A. Asrar, AUG191175 Diamond Code.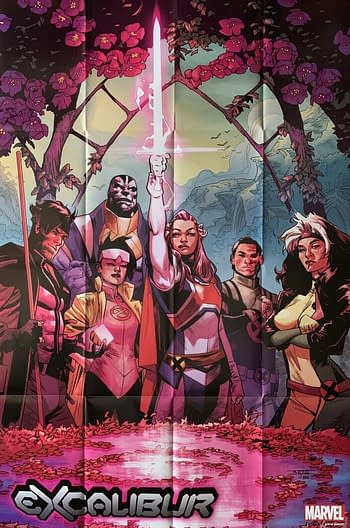 And Marauders #1 main cover art by Russell Dauterman, AUG191176 Diamond Code.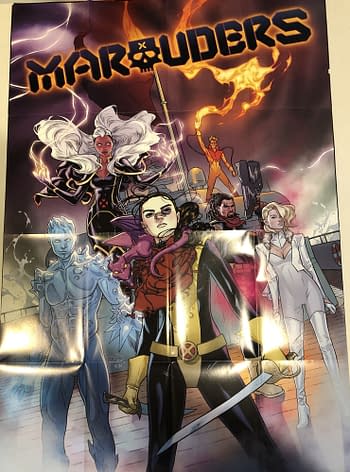 So is any of this artwork worth having up on your wall at home?