'13 Reasons Why', 'Heathers', and Why TV Should Make You Angry [The Weekly Static s01e43] All about that: personality crisis you got it while it was hot, but now frustration and heartache is what you got. That's why they talk about… The Weekly Static! With respect and admiration to The New York Dolls' "Personality Crisis," a favorite song of this man – a brutal loss on so many levels:
"An answered prayer. The antidote to all the lousy music of the era. Loud, unapologetically sloppy. Johnny Thunder's guitar made life worth living again and gave permission to everything good that followed, like New York punk. Joyously nihilistic."
This week, Bleeding Cool's look at the past week in the land of the networks, cable, streaming, smoke signals, cloud formations, and shadow puppets that we call The Weekly Static had a staff meeting among its "Fatal Five" (myself, Rocky, Trejo, Bat-Murr, and Margo Staten) and decided to change things up a bit:
● We're still offering our blunt, honest perspective – but we're going with one topic per week so the subject can be given the attention it deserves. Just to be clear? My views are my views and I own my words 110%.
● We'll still be giving you our five TV topics from the past week that were covered by Bleeding Cool's team of news-thirsty writers
● We're still spotlighting a news item that we missed when it first hit, but we're pretty sure you'll want to know about.
● We're still feeding my insatiable-yet-fragile ego with buckets of praise, adulation, social media shares, pizza, Eisner Awards, at least one write-in vote for the 2020 U.S. Presidential Election…and the promise that each and every one of you takes a few minutes to make sure those you care about are doing okay – physically and mentally.
2019 Miss America Competition: Swimsuit Round Eliminated, Evening Gown Revamped
1 Female Writer out of 12: Variety's A Night in the Writers' Room Event
Joss Whedon to EP Dark Comedy Series 'Pippa Smith: Grown-Up Detective' for Freeform
Kim Kardashian West Got Kanye West a Rick and Morty Birthday Card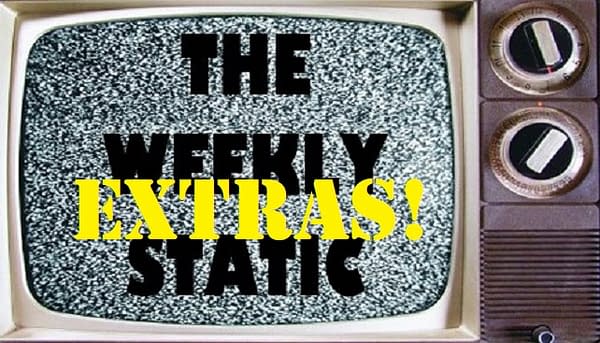 Fox Prepares Liev Schreiber-Narrated Charles Manson Doc Special Based On Unseen Archive Footage Of The Cult
EXCLUSIVE: Fox is exploring the gruesome murders carried out by Charles Manson's 'family' in a new Liev Schreiber-narrated documentary special based on a vault of unseen footage of the cult. I hear that the broadcaster has ordered two-part Inside The Manson Cult: The Lost Tapes from Naked Entertainment.

The documentary is a retelling of the Manson story using original 16mm footage that was found in the archives of Robert Hendrickson, the filmmaker behind Oscar-nominated doc Manson who died in 2016. The series will look at how the members, who carried out a number of grisly murders, including the brutal attack on Sharon Tate, went from peace-loving hippies to mass murderers.