Posted in: Comics, Recent Updates | Tagged: 30 days of night, avatar press, crossed, david lapham, ferals, gabriel andrade, horror, monster, stray bullets, walking dead, werewolf, werewolves, young liars, zombies
---
Avatar Plug of the Week: Ferals #2
If you haven't guessed, it's a big release week for Avatar Press and its sister company, Boundless Comics. The stars have aligned perfectly to give their fans a whole lot o' reading material for Hump Day tomorrow. And speaking of humping, let's check in on the fearsome canine villains of this next Avatar Plug and see whose leg they're a'humpin'.
(A very forced pun, I know, but I just couldn't use the phrase "hump day" and leave it dangling there unused.)
As previously mentioned on BleedingCool.com, Ferals is a twenty-first century reimagining of the classic werewolf mythology. It's not about silver bullets, it's not about transformations under a full moon. It's about primal human (and inhuman) instincts, and a culture that hides in small town America, yet embraces ancient canine passions and tendencies. At its core, Ferals is David Lapham's murder mystery set in the Great White North, a violent tale of lust and revenge, of terrible secrets revealed and the bloody, gruesome lengths some folks will go to in order to silence their discovery. The sleepy village of Cypress is on its way to becoming a bonafide slaughterhouse, and Officer Dale Chesnutt is smack dab in the middle.
We present for you some pages to peruse of the new horror masterpiece by Lapham (Stray Bullets, Crossed: Psychopath) and artist Gabriel Andrade (Lady Death). Enjoy!
Ferals #2 will be available in a variety of cover options, and can be found at your friendly neighborhood comic book retailer's place.
FERALS #2 – Regular Cover
$3.99 Retail, Cover by Gabriel Andrade
Diamond Item Code: DEC110871
FERALS #2 – Gore Cover
$3.99 Retail, Cover by Gabriel Andrade
Diamond Item Code: DEC110872
FERALS #2 – Wraparound Cover
$3.99 Retail, Cover by Gabriel Andrade
Diamond Item Code: DEC110873
[issuu width=550 height=423 shareMenuEnabled=false showHtmlLink=false printButtonEnabled=false shareButtonEnabled=false searchButtonEnabled=false documentId=120205210605-d79e25f8c9364467ab6b33718ff253fd name=ferals-2-preview username=avatarpress tag=avatar%20press unit=px id=b443ea28-2309-7a0c-1e81-71826a43ee8a v=2] ---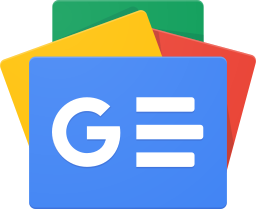 Stay up-to-date and support the site by following Bleeding Cool on Google News today!