Batman: Year One – The Bleeding Cool Review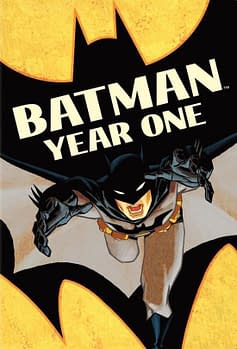 It's a long time since I read Frank Miller's Year One miniseries. It was one of those comics, along with Miller's original Dark Knight books and seminal Alan Moore works such as Watchmen, which really kicked the idea of superhero stories for adults into the mainstream.
As far as I can remember it, the Year One story has been pretty faithfully reproduced in DC's latest animated feature.
It's a superhero story for adults partly because of the material: there is a small degree of violence and a couple of what the TV people like to call 'adult situations'.
More than that though it's adult-oriented because of the pace. From a stately opening aerial shot of Gotham, looking more suspiciously like Manhattan island than ever, the film unfolds in the most leisurely manner. Much of the story is told using the internal monologues of its two main characters, Bruce Wayne and an idealistic police Lieutenant called James Gordon.
Despite the title, this is more Gordon's story than Batman's.
We see some of Bruce's progress from wannabe vigilante to Gotham's Dark Avenger but easily 50% of the running time dwells on Gordon's attempts to overcome the corruption within Gotham City's police department.
I'm not sure it's one for the casual viewer. DC's animated features have successfully addressed a wide range of audiences, from youngsters drawn in through shows like The Brave And The Bold to more niche audiences ready for faithful adaptations of genre classics such as New Frontier.
This one's certainly more the New Frontier end of things. I liked it a lot, but then I've been collecting Batman books for as long as I could read.
Fans of more straightahead hero action maybe put off by the slow pace and the slightly confusing similarity in voice between Ben McKenzie as Batman and Bryan Cranston as Lt. James Gordon. With much of the plot development taking place in voiceovers it does require a certain amount of attention to keep things clear.
A couple of other little negatives – One of the very best scenes from Miller's original story has already been cribbed in Batman Begins, robbing it of its impact here. Also I think it will be a little hard for many fans, me included,to live without Kevin Conroy as the voice of the Bat.
Eliza Dushku does a fine job with her small role as Selina Kyle, the dominatrix who is inspired to reinvent herself as supercriminal Catwoman and she leaves you wanting more. The extra Catwoman short on the disc is a welcome bonus.There's an extended trailer for the next DC animated opus, Justice League: Doom too.
[youtube]http://www.youtube.com/watch?v=xdMtMU91u0U[/youtube]
The anime-inspired animation is lovely and some of the shots, especially that opening vista of the city, feel almost 3D in their lush attention to detail.
For completists like me it's an obvious buy. For a general audience I'd suggest it's a rental at best. Good as Batman:Year One is I fear it's just too niche for most.
Batman: Year One was released on DVD & Blu-ray in the U.S. on 18th of October. A European release is expected imminently.
---
---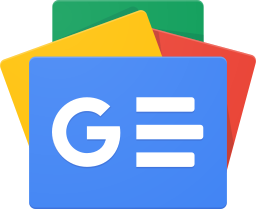 Stay up-to-date and support the site by following Bleeding Cool on Google News today!