Greetings Dieselfunkateers! We are here today with Writer and Poet, Sheree Renée Thomas."The Black Speculative Arts Movement is like an Afrofuturistic traveling medicine show of science fiction authors, artists, scholars, activists, educators, artisans, and filmmakers," Sheree tells us, and she is hosting today's Black Speculative Arts Movement (BSAM) Memphis Black to the Future! in Memphis, Tennessee, and was gracious to speak with The Dieselfunk Dispatch.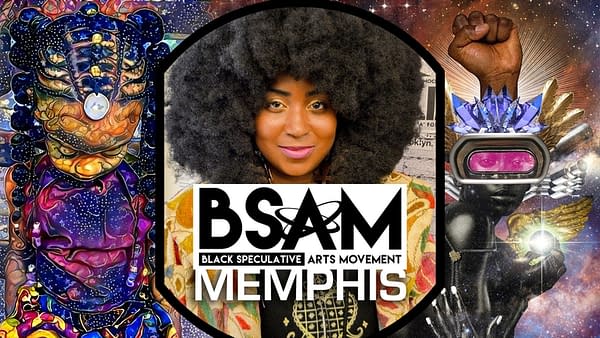 DD: You've been writing books for several years now. What is your primary area in which you create your work?
SRT: I am primarily a fiction writer and a poet. Speculative fiction is the world in which most of my work falls. My stories and poems feature ordinary people facing extraordinary circumstances, in places that often fall somewhere between science fiction, folklore, fantasy, and horror. Southern weird, black pot mojo, haints and holograms, mojotech and cosmic funk.
DD: This area appears to be exploding in the mainstream today, although its functioning has been ongoing for decades. Why did this open up to a larger space, in your opinion?
SRT: I think, for better and for worse, society is catching up to many of the stories we have been imagining for some time. Speculative fiction is a lens through which we can examine and re-see our world. Whether it is set far into the future or in an alternate past, it is often about the right here, the right now. When that happens, even the oldest sci fi seems prophetic.
DD: You are the organizer of the upcoming Black Speculative Arts Movement event, BSAM Memphis. Can you tell us about it?


SRT: The Black Speculative Arts Movement is like an Afrofuturistic traveling medicine show of science fiction authors, artists, scholars, activists, educators, artisans, and filmmakers. My first BSAM experience was PLANET DEEP SOUTH hosted at Jackson State University by Dr. Reynaldo Anderson, BSAM's founder, and artist John Jennings. I loved the whole experience–being at a historic black university in the South, listening to these amazing sister scholars presenting on our culture, sharing new, brilliant insights, making us rethink, reconsider our world and our contributions to it, our role in. It was lit. I even saw the editor of one of the very first black literary magazines to publish my work, and when I saw C. Leigh in his Prince jacket, I knew it was on. BSAM Memphis is just a small way for me to say thank you and to help bring fellow travelers and kindred spirits in Memphis together, to share, collaborate, network, and create together.
DD: Who will featured at BSAM Memphis? Give us a preview.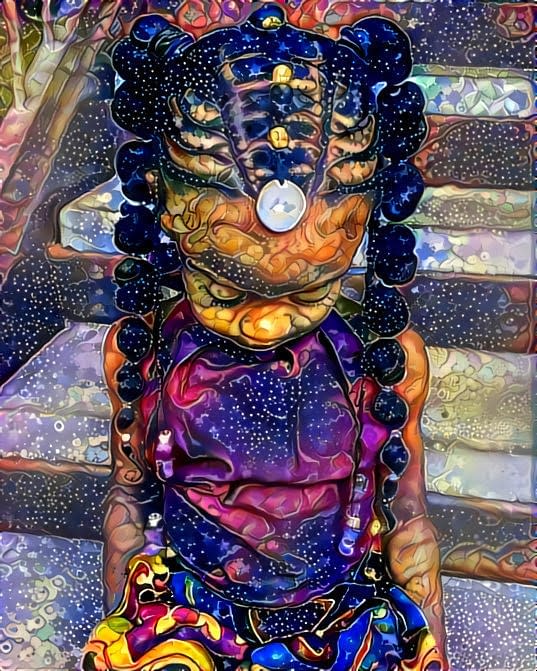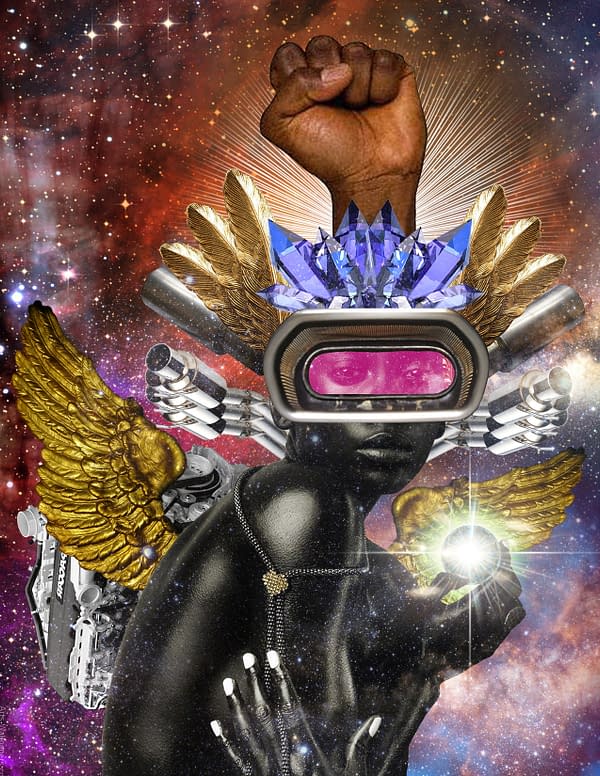 SRT: Stacey Robinson, of Black Kirby (the dynamic duo that is Robinson and John Jennings) from the University of Illinois at Urbana-Champaign, Toronto-based Afrofuturist artist Quentin VerCetty, local Fanboy Entertainment and Legends PRESS comic book artists, authors, and entrepreneurs John Cooley and Quinn McGowan, award-winning Memphis speculative fiction authors Arthur Flowers (Syracuse University), Jamey Hatley, Danian Jerry (University of Memphis), Dr. RaShell Smith-Spears (Jackson State University), and Troy L. Wiggins, artists Marino Joyner-Wilson and Tori Hunter, New York-based Virgin Islander author Celeste Rita Baker, Atlanta-based authors Nina Rene Shavers-Hairston, "Ratchedemic," and professor Marcus Haynes, Memphis artist and illustrator Brittany Lewis, and author and Dark Matter editor Sheree Renée Thomas (Black Pot Mojo Arts), cosplayer extraordinaire Kenny Dunn Lotusnight and his Black Panther cosplay ensemble, as well as spirited discussions and presentations by leaders and educators including Black Speculative Arts Movement co-founder Dr. Reynaldo Anderson of Harris-Stowe University in St. Louis, Memphis leaders Rev. Earle J. Fisher (Rhodes College, Abyssinian Missionary Baptist Church), author and inventor Wintrell Pittman and vocalist Soncellia Pittman (Solid Rock Church, Blytheville AR), Stand Up Comic and Black Nerd Power podcast host Richard Douglas Jones, and Ekpe of the African Jazz Ensemble, and other Mid-South musicians, crafts artists, and creators. NOT YOUR ORDINARY BLACK GIRLS Memphis filmmakers Amanda Willoughby and Jessica Chaney will also debut their original fantasy series.
DD: When does it take place and where can we find online information?
SRT: Saturday, April 21st: BSAM Memphis – "Black to the Future: Revival on the River" (10 a.m. – 5 p.m.)
Also, we are going to be eating GOOD! Trust that!
DD: Well it wouldn't work without the good eating!
You can find BSAM Memphis info here.
Enjoyed this article? Share it!