Dark Horse and Penguin Random House Books are Publishing Dragon Age's Hard in Hightown' Players of Bioware's Dragon Age series should all know the name Varric Tethras. Varric was a companion character in both Dragon Age II and Dragon Age: Inquisition, and had come to some level of fame thanks to his novel series about his adventures with Hawke in DA2. The Series, called Hard in Hightown, is getting a real-world edition thanks to Dark Horse Books and Penguin Random House.
As initially reported by GameInformer, the novel is written by Mark Kirby (who is referred to as Varric's "co-writer" in terms of publishing credits), and is fully illustrated thanks to the work of artists Stefano Martino, Álvaro Sarraseca, Andres Ponce, and Ricardo German Ponce Torres, with a painted cover from E.M. Gist.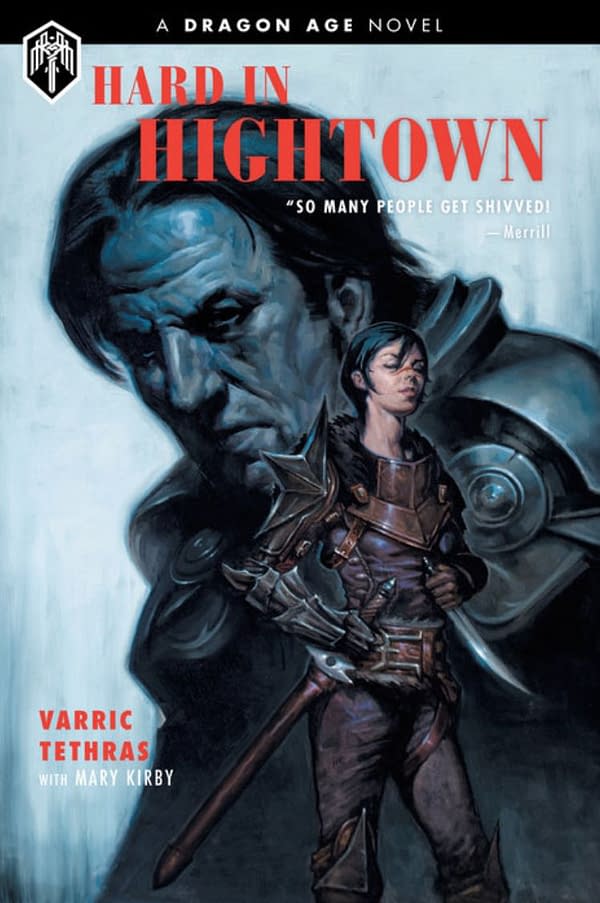 Featuring Kirkwall city guardsman Donnen Brennakovic and "a recruit so green he might as well have leaves growing out of his armour", the novel covers themes familiar to players of the Dragon Age series, though in a much more hardboiled tone. The novel is basically like what you'd expect if you combined a detective Noire with Dragon Age. The book includes such sights as dead magistrates, a mysterious shadowy organisation known as the Executors, and a secret group of Chantry agents, as well as some evil ancient artifacts. Naturally.
Hard in Hightown will be released in hardcover on July 31. No softcover edition has yet been announced.