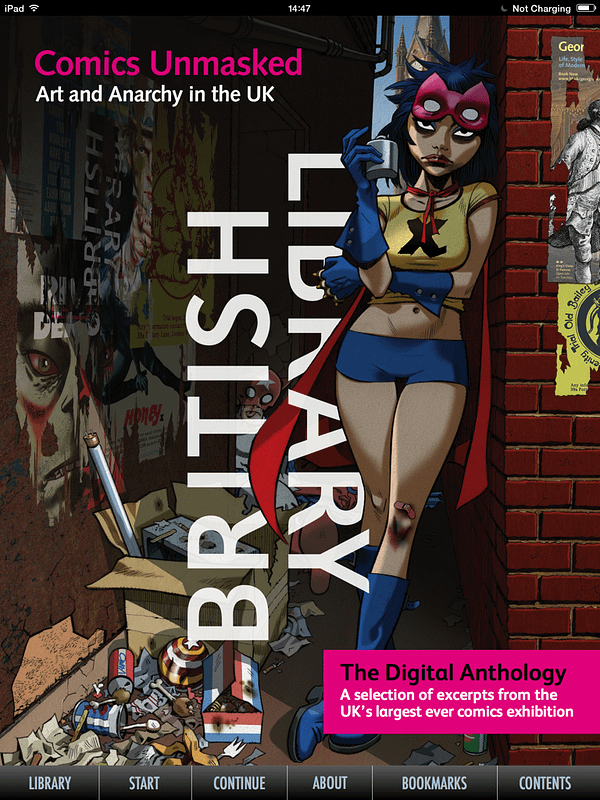 We've talked a lot about the British Library exhibition Comics Unmasked: Art And Anarchy In The UK. But still possibly not enough.
The exhibition included tablets featuring Sequential, an iOS app that acts as a graphic novel boutique, featuring the finest comic books in digital form.
And they've also made available, for free, a guide to some of the exhibits, as well as greater examples of the comics on display, along with the curated descriptions and context from the exhibition, divided along its display lines. 150 pages worth, all for free.
Sequential are also selling a number of comics featured in the exhibition, including Pat Mills' girls anthology comic collection, Misty. Also worth a look, and priced attractively…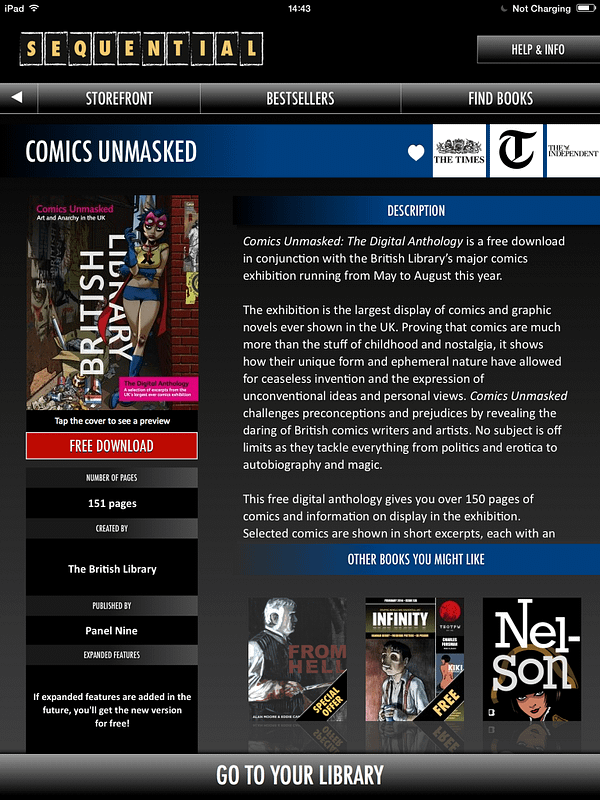 With pages and excerpts such as these…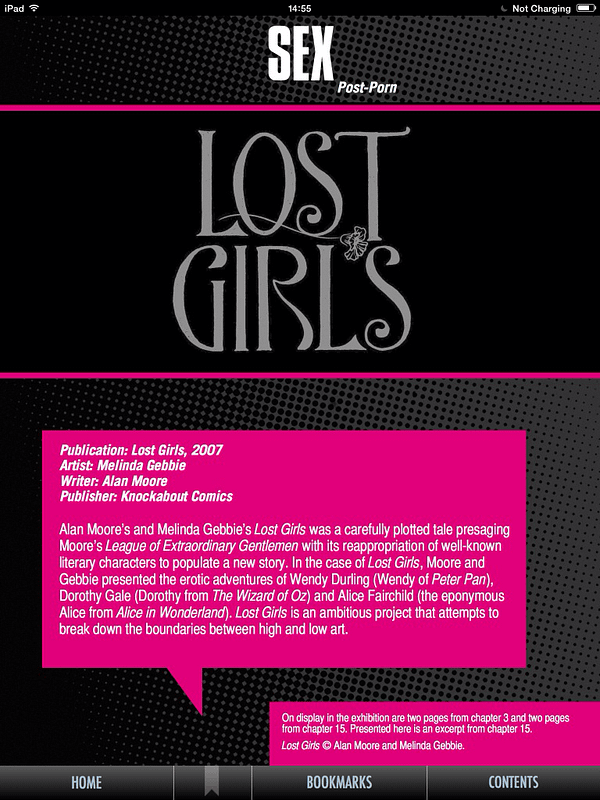 Enjoyed this article? Share it!