With writer/director M. Night Shyamalan's Unbreakable/Split sequel ready to invade San Diego Comic-Con next week and as a kickoff to the studio's promotional run leading up to the film's January 18, 2019 premiere, we're getting our first official look at Glass.
Along with the exclusive images, interviews Entertainment Weekly conducted with Shyamalan and star James McAvoy (Kevin Wendell Crumb / "The Beast") offer some additional insights into what viewers can expect:
● While filming Split, McAvoy was surprised to learn from Shyamalan that the film wasn't the standalone feature he was expecting, but something much bigger:
"We were chatting and he said, 'Well, maybe if this one does well, we'll do another one.' I was like, 'Really? We're going to do a sequel to Split?' He was like, 'Yeah, you know, bring back David and all that.' And I was like, 'David?' Oh, wait a minute…"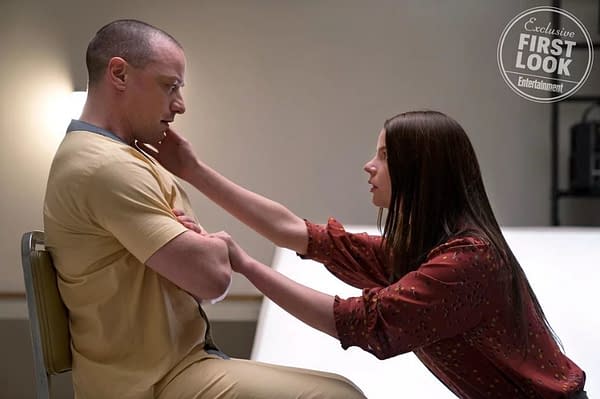 ● Viewers will be "treated" to both familiar and new personalities that reside within Kevin, with McAvoy adding, "We get to spend some time with some new people that live inside Kevin."
● Shyamalan teased that Charlayne Woodard (Elijah's mother, Mrs. Price) and Spencer Treat Clark (David's son, Joseph) will "play a big role" in the film.
● Sarah Paulson's Dr. Ellie Staple is the key that brings together these three super-forces of nature, a psychiatrist with a very important role in Shyamalan's world: "She deals with people that think they're comic-book characters. It's kind of the modern-day equivalent of 'I think I'm Jesus' or 'I'm an emperor.' "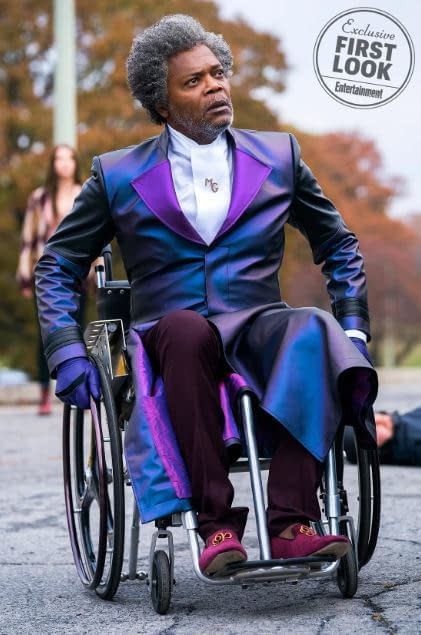 Following the conclusion of Split and continuing the storyline started with Unbreakable, Glass finds David Dunn (Bruce Willis) pursuing Kevin Wendell Crumb's superhuman "The Beast" in a series of escalating encounters, while the shadowy presence of Elijah Price / "Mr. Glass" (Samuel L. Jackson) emerges as the mastermind who holds secrets critical to both men.
Enjoyed this article? Share it!