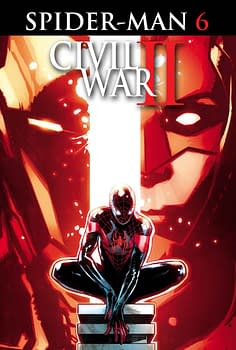 A few more changes 'twixt solicitation and publication…
Spider-Man #6 will no longer be drawn by Sara Pichelli but by Nico Leon. Still doing the cover.
Guardians Of Infinity #7 will be drawn by Gerardo Sandoval, as well as the previously solicited Carlos Barberi.
Squadron Supreme #9 will no longer be drawn by ACO but by Alex Cal and Leonardo Romero.
Enjoyed this article? Share it!