Sam Esmail's 'Mr. Robot' Ends Series Run with Season 4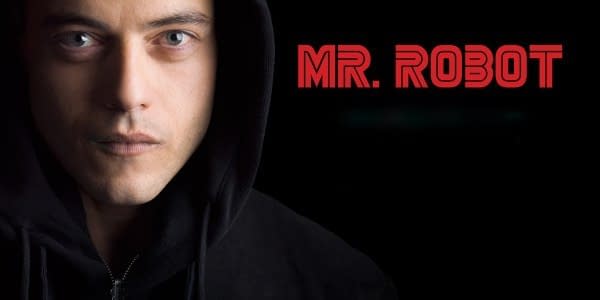 "The Revolution" will not be televised – beyond four seasons, apparently – as USA Network has confirmed the fourth season of Sam Esmail's Mr. Robot would be the series' last. While the Rami Malek/Christian Slater-starrer is set to bow some time in 2019, there's no official word yet from the network on an exact premiere date or the number of episodes ordered for the final season (seasons 1 and 3 both had 10 episodes; season 2 had 12 episodes).
Mr. Robot follows Elliot Alderson (Malek), a cyber-security engineer who became involved in the underground hacker group fsociety after being recruited by their mysterious leader Mr. Robot (Slater), whom he later discovered to be the projection of his dead father. Following the events of fsociety's five/nine hack on the multi-national corporation E Corp, the series explores the consequences of the attack, the motivations of those involved and the disintegration between Elliot and Mr. Robot.
USA Network's Mr. Robot also stars Portia Doubleday, Carly Chaikin, Martin Wallström, Grace Gummer, Michael Cristofer, Bobby Cannavale, and BD Wong. Esmail executive produces the series along with Steve Golin and Chad Hamilton, with Kyle Bradstreet and Joseph E. Iberti serving as co-executive producers on the project.
In an interview with The Hollywood Reporter after the third season finale, Esmail explained how Elliot's actions will change the tone of the series moving forward:
"It brings the show back to its initial promise of Elliot wanting to take down the guys behind the scenes who are manipulating society. The journey between seasons one to three has been about discovering who the real culprits are. The hack was merely a distraction that was co-opted by these people, and it's finally been revealed and exposed to Elliot. In a weird way, the next season will return back to that initial premise of the show and have Elliot be motivated by that, with this new clarity."