New Marvel Product Line Teased, "Marvel Made", For Toy Fair Maybe?
This week's Marvel Comics titles – as well as teasing an intergalactic Cannonball run – feature teaser ads for something called Marvel Made. With a box yet to be revealed. Could this be a new subscription box, after Loot Carte hit the skids? A new Marvel toy line from Marvel themselves rather than being licensed out? It's not long till the New York Toy Fair… ooh, just ten days time, still in February, bet that's what this is. So. Marvel Made, whatever it is, at New York Toy Fair? Could Ike Perlmutter have taken the license back from Hasbro etc and Marvel are doing it themselves, like he did with the films? Or is this something else entirely?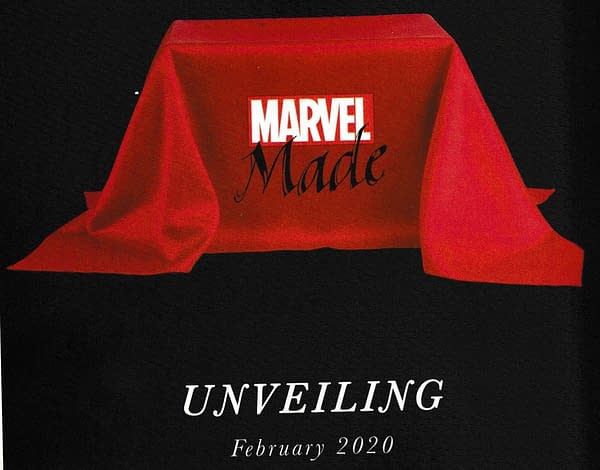 This ad appears in selected Marvel Comics titles published today. I bought my copies from Piranha Comics in Kingston-Upon-Thames. Piranha Comics is a small south London comic store chain with a small south-east store in Kingston-Upon Thames's market centre, which runs Magic The Gathering nights on Fridays, and a larger south-west store in Bromley, which also runs Magic nights and has an extensive back issue collection and online store. If you are in the neighbourhood, check them out.