Overwatch Gets an Adorable Stop-Motion Holiday Animation
Blizzard has released an adorable new stop-motion animation celebrating the holidays featuring both Reaper and Tracer again.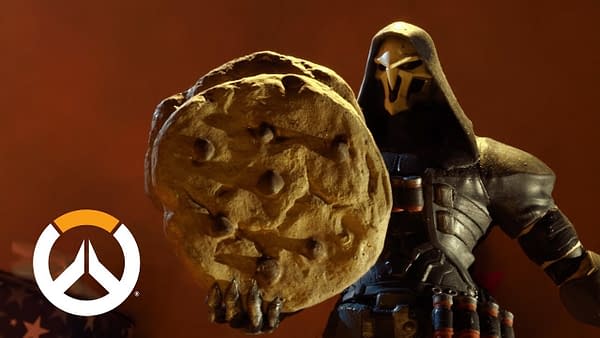 Not so long ago, we got an endearing Overwatch short. Except, unlike the impressive CGI ones that delve into the characters of the game, it created a new fun, Toy Story-like universe where Tracer and Reaper statues came to life. It was nice.
Well, just in time for the holidays, it seems we've got another one to warm your heart. This new one once again shows Reaper and Tracer, this time in a battle over Santa's cookies. It's very cute and features Reaper saying, "Mmm, Cookies" so my holiday period has already been made. As a Reaper main, this one went over very well with me.
Also, it seems if more stories are going to be told in this 'toy-verse', Reaper and Tracer have a new friend to play with. Take a look:
These really are fun videos that capture some fun offshoots of Overwatch lore that wouldn't be possible with Blizzard playing it straight. Also, just as an animation this looks great. There is a real sense of action that can't have been easy to capture. It's really impressive stuff. The nice Christmas-y vibe goes a long way too.