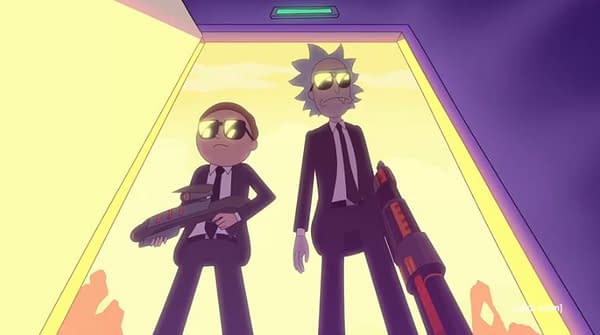 Not content with being locked up in their offices 24/7 as they grind out fifteen and thirty-minute blocks of pure genius on a regular basis, "The Powers That Be" at Adult Swim are taking it to the streets on October 6-7 for their very first Adult Swim Festival. Set for downtown Los Angeles, the two-day "massive marketplace" will feature premiere screenings, comedy performances, interactive gaming and a live musical lineup headlined by Rick and Morty's newest friends Run the Jewels.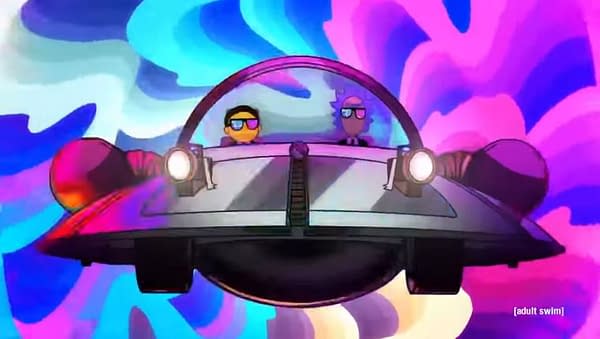 Now that we got that mandatory stuff out of the way, let's get to why you're really here: new Rick and Morty!
Our "Two Horsemen of the Inter-Dimensional Apocalypse" go the Quentin Tarantino/Pulp Fiction route with an ultimate Vincent and Jules "cosplay" in the new promotional video for Adult Swim Fest, set to Run the Jewels (El-P and Killer Mike) track "Oh Mama" from the rap duo's 2016 album Run the Jewels 3.
So until word comes down from the mountaintop regarding a fourth season, here's a quick fix of Rick and Morty to get you by:
"Adult Swim already does television like no one else. Now it's time to bring that same unique approach to a one-of-a-kind festival experience. The Adult Swim Festival will feature everything fans love about us…great shows, cutting edge music, and a passionate community to enjoy it all together."

– Jill King, SVP Marketing and Partnerships, Cartoon Network/Adult Swim/Boomerang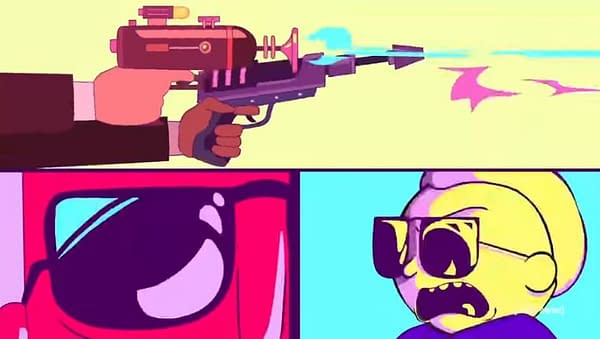 Adult Swim Festival currently has a limited number of "early bird" discounted weekend festival passes on sale now at adultswimfestival.com; with additional single-day and weekend passes available in May.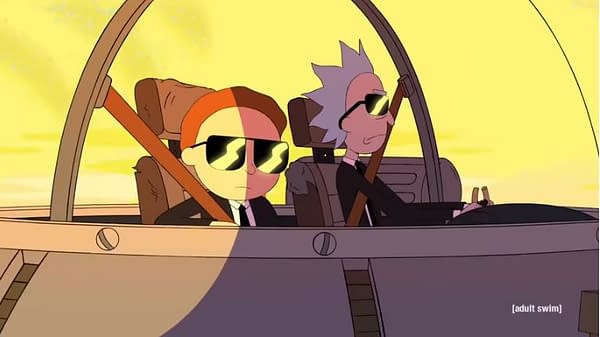 Adult Swim Festival marks the latest in the networks commitment to both new musical artists as well as live events that allows for fans to engage with their favorite shows and creators. This festival joins a current live event slate that includes Adult Swim on the Green, the Samurai Jack Premiere and the recent Thrashtacular heavy metal concert series. With what now looks to be an annual tradition, the Adult Swim Singles Program has featured over 100 artists and has generated close to 20 million streams on SoundCloud over the past three years.
Rick and Morty is Adult Swim's most scientifically accurate animated comedy. Created by Justin Roiland and Dan Harmon, it catalogues the bizarre misadventures of a bored scientific genius/drunkard and his socially awkward grandson, Morty. Their exploits tend to have unintended consequences for Morty's dysfunctional family, especially his unfailingly mediocre father, Jerry.